I chose Costa Rica for my family's annual summer trip this year for many reasons. While I'd been twice before, there were still a number of places I wanted to explore for my clients and experience myself. Costa Rica is the Central American destination that offered just what I was looking for – adventure, exploration, and relaxation all built into one memorable vacation!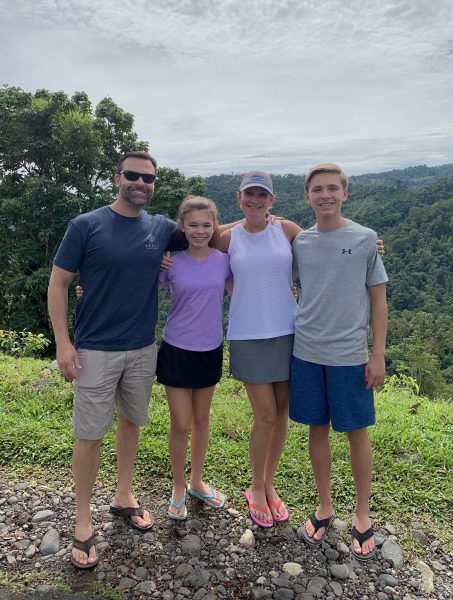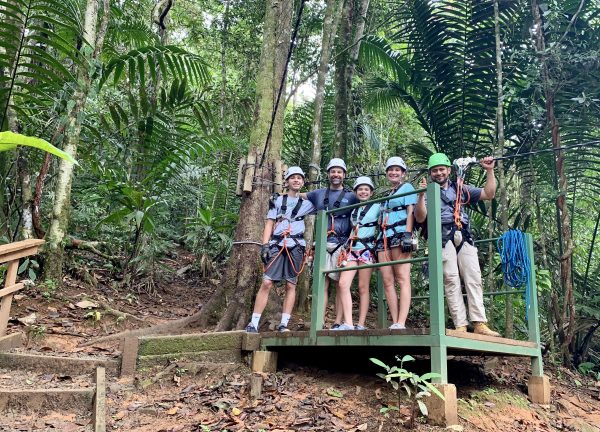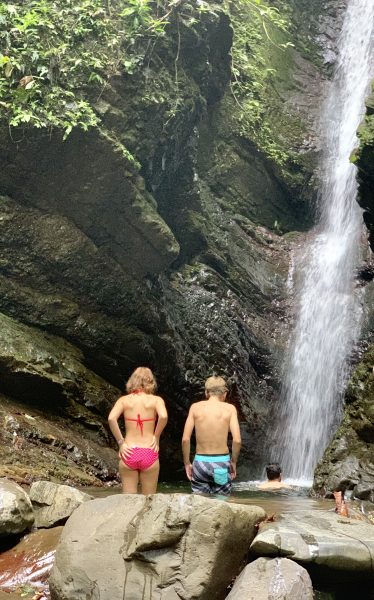 🇨🇷 Costa Rica unspoiled and how I found it
I worked with my preferred onsite partner in San Jose to design an itinerary that would best fit my family's needs, but also expand my professional knowledge of the country. This is the same exercise I go through with each Costa Rica inquiry I receive from clients. As you're about to read, we stayed in some unbelievably cool places. They're quite remote and not for everyone, which is why I partner closely with my onsite contacts in Costa Rica to identify the best properties and activities for each client. No two itineraries are the same.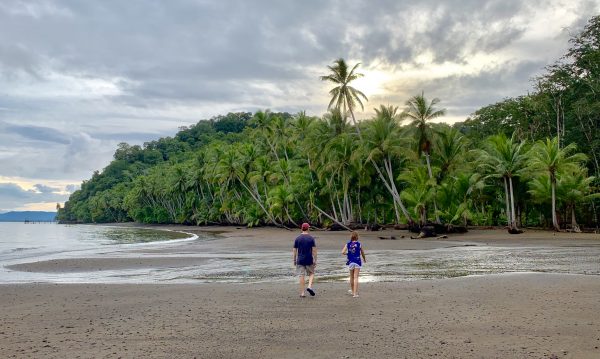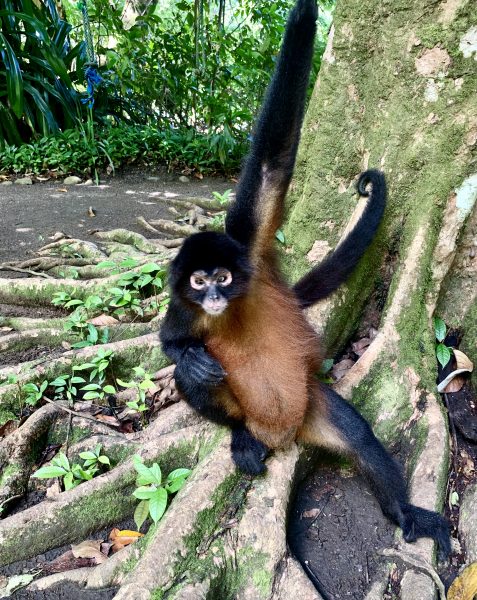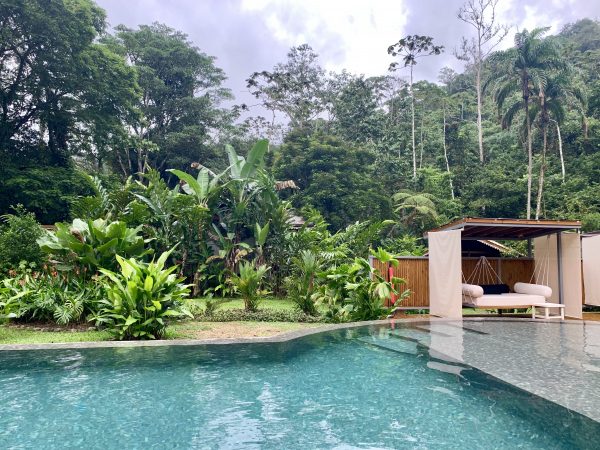 We began our trip with an overnight in San Jose.  I chose charming Grano de Oro, and it did not disappoint.  Originally a historic Victorian mansion, Grano de Oro was converted into a lovely boutique hotel with arguably the best restaurant in the city. It was the perfect spot to rest after a long day of travel and prepare for the next day's adventure.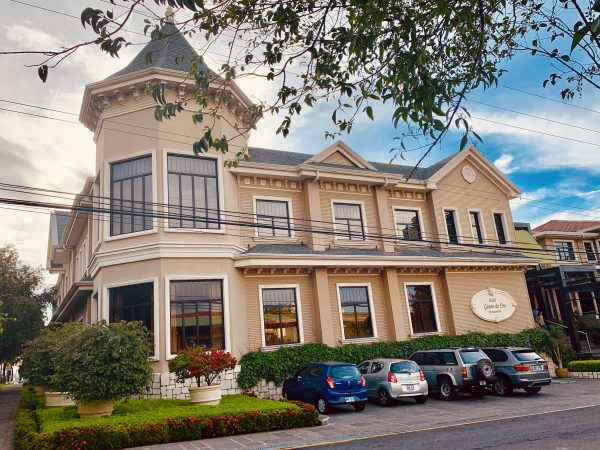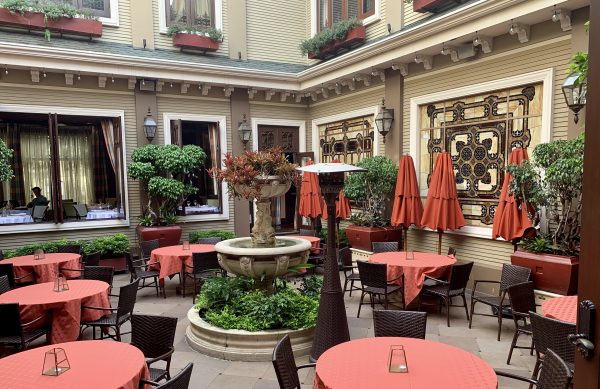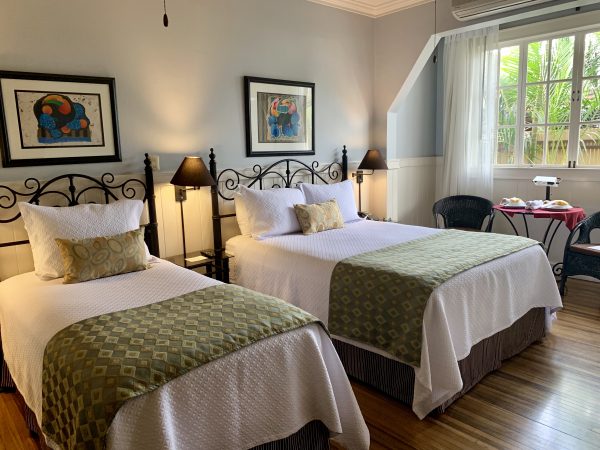 🛶 Rafting to Pacuare Lodge
I refer to the next day as an "adventure" because indeed that's what it was! Our next stop was Pacuare Lodge, a luxury ecolodge set on the banks of the beautiful and unspoiled Pacuare River (widely considered to be one of the most scenic raftable rivers in the world). A National Geographic affiliated property set on over 800 acres of rainforest reserve, this legendary lodge can only be accessed via river raft. Even in higher water that's typical in June, the rapids are only Class I and II, so not that difficult to navigate, even for beginners. Coolest way ever to get to a hotel!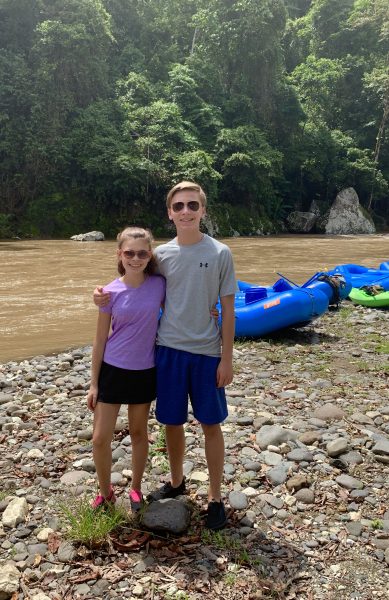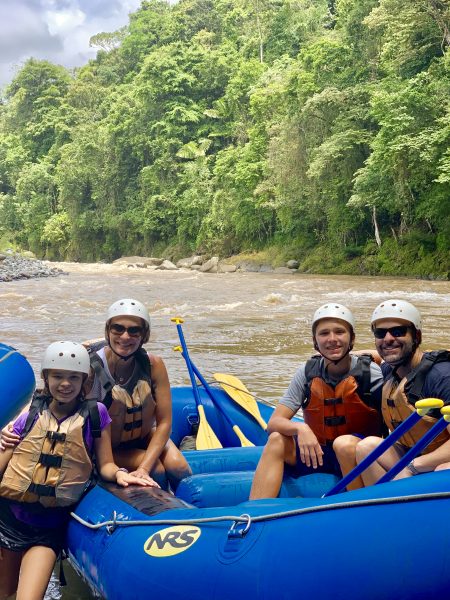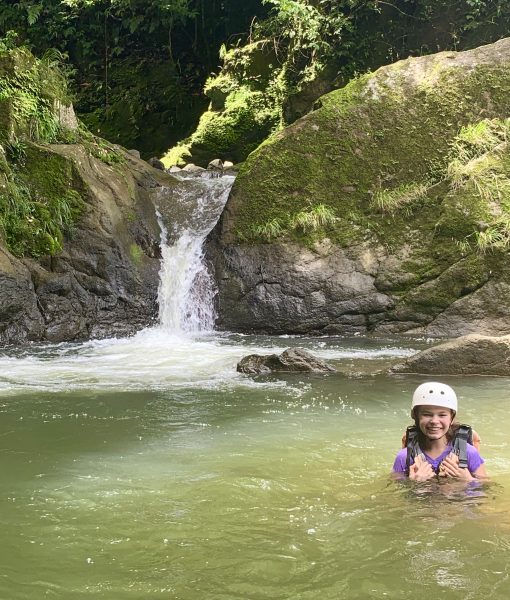 The scenery along the way was gorgeous and before I knew it, we were on the banks of the lodge with a staff member waiting to greet us with cold scented towels. This was just the beginning of our experience with the outstanding service that makes Pacuare really stand out. Everything from food, to housekeeping, to the incredibly knowledgeable and well-trained guides was top notch.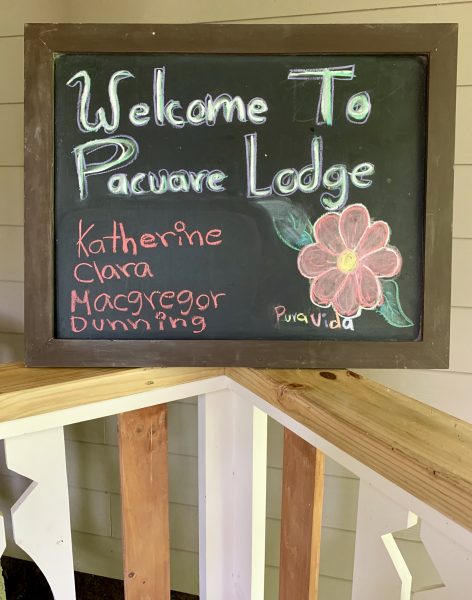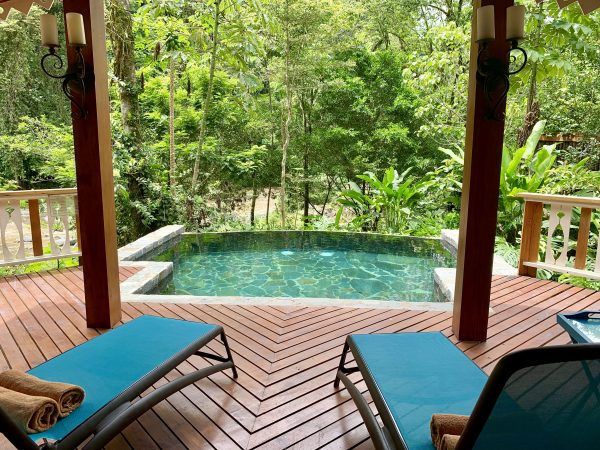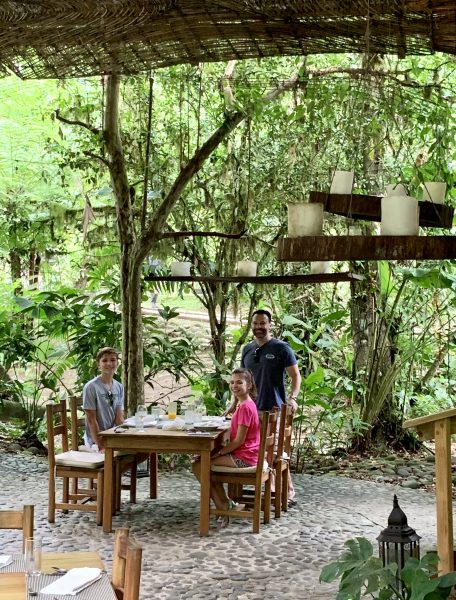 🐒 Zip Lining, Hiking & Wildlife at Pacuare Lodge
We spent our days experiencing some of the highlights of the area. Zip lining (the best course I've ever experienced), hiking, wildlife watching, a visit to meet the local indigenous community, and of course a spa treatment (for me!) were all part of our stay. In between adventures, we enjoyed many delicious meals served by the friendly staff – all fresh and creative. There was also just enough downtime to sit on our deck, take a dip in the private plunge pool and enjoy a good book with the river rushing before us. Heaven.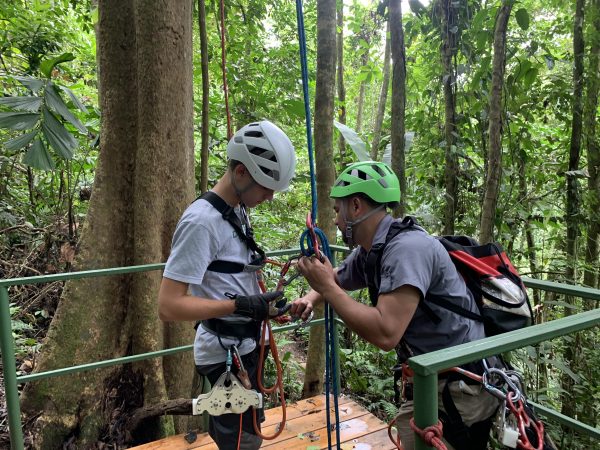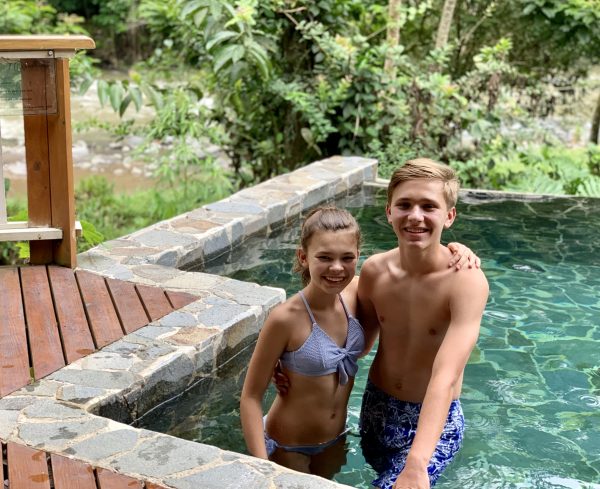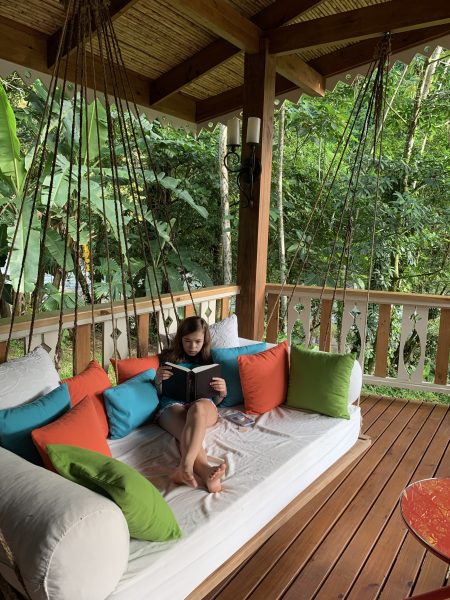 From Pacuare, we began our journey to the next and final spot; another luxury ecolodge set on the coast of the utterly untouched Golfo Dulce in the southern part of Costa Rica. We started our adventure with a basket ride across the river. It was an amazing departure transfer none of us will forget!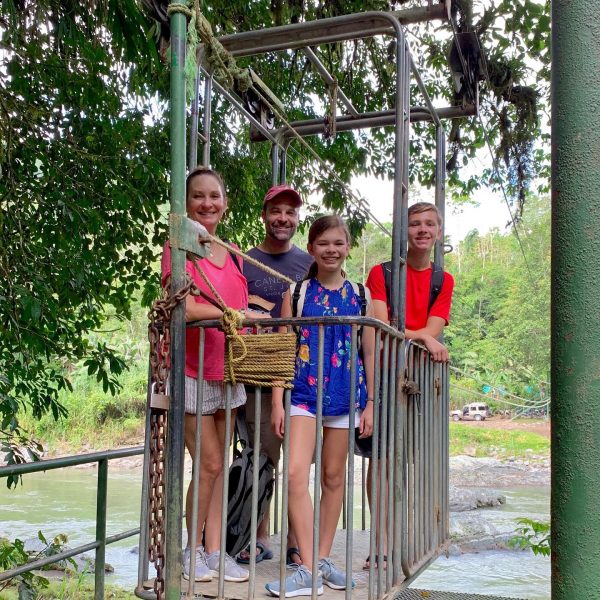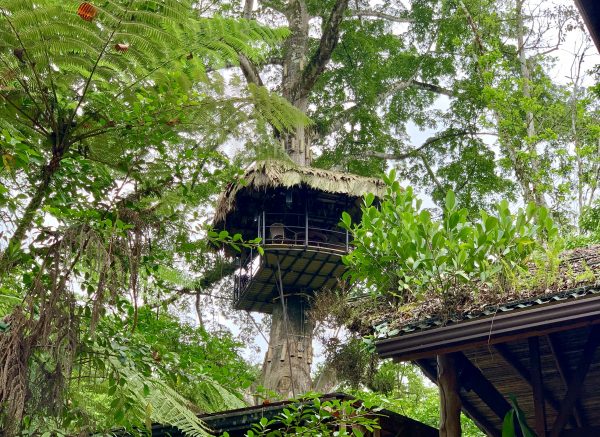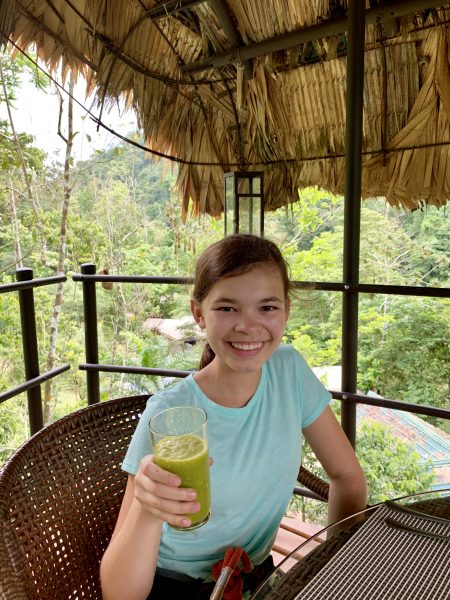 🐬 A Dolphin Welcoming Crew
After a car ride back to San Jose and a quick flight, we found ourselves in the sleepy town of Port Jimenez. Playa Cativo staff members were waiting to greet us and whisked us by boat to their incredible lodge (which is only accessible by boat). On route, we were lucky enough to see a huge pod of spotted dolphins that live here year round and they most definitely put on a show. It was magical!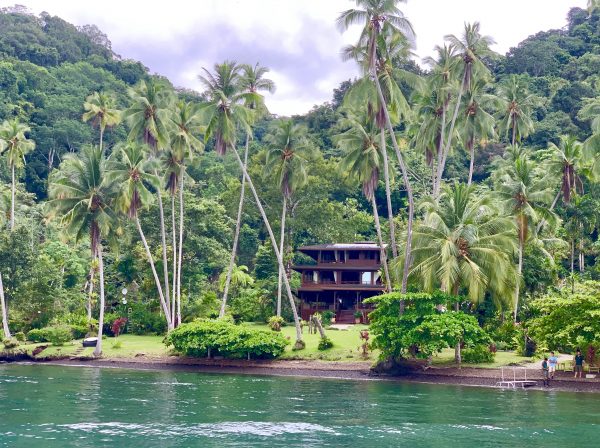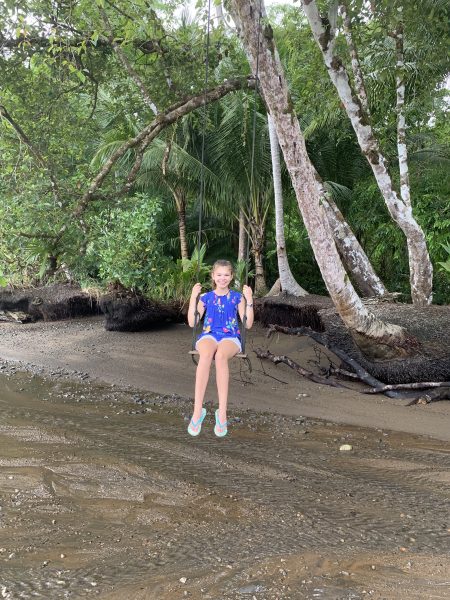 🏝️ Our stay at Playa Cativo
Set on 1000 acres of private rainforest reserve and surrounded by Piedras Blancas National Park, Playa Cativo is a special place. Quite small and intimate, I felt as if I was visiting a family friend's estate in the middle of the jungle. The staff knows everyone by name within 24 hours of check-in, and by the second day remembered that my children loved passionfruit juice, I was a green tea drinker, and we especially loved the banana bread at breakfast. Such personalized service!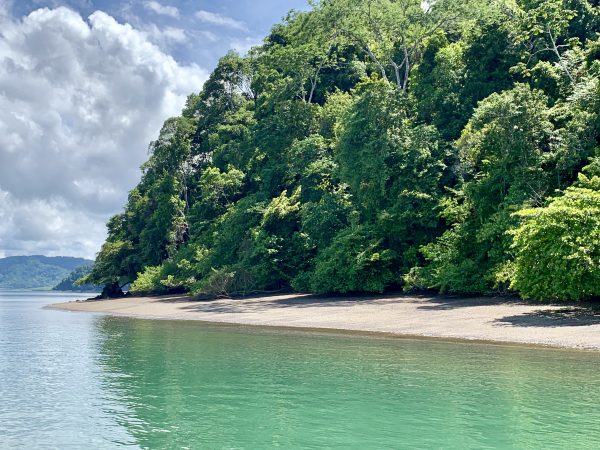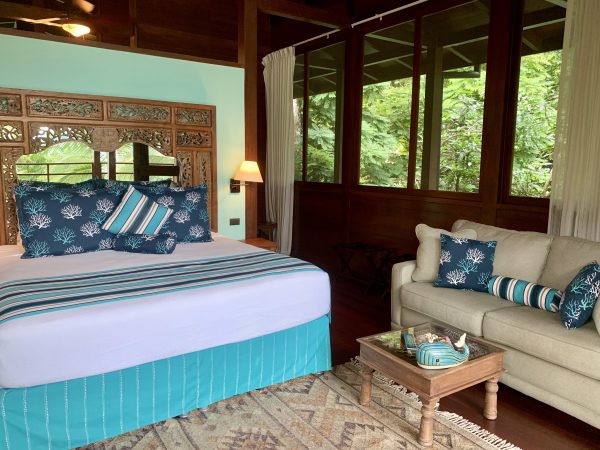 The accommodations at Playa Cativo are lovely and spacious, as are the common areas where we would find guests chatting about their day's adventure, reading or enjoying a sunset cocktail. The farm to table restaurant overlooking the gulf was outstanding, as was my massage at the Wellness Center. Recently added, this sanctuary offers traditional spa treatments but also a unique wellness program that guests looking for the recharge button can complete during their stay.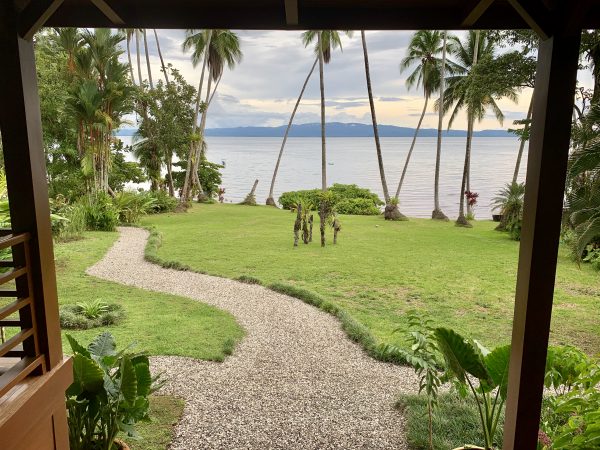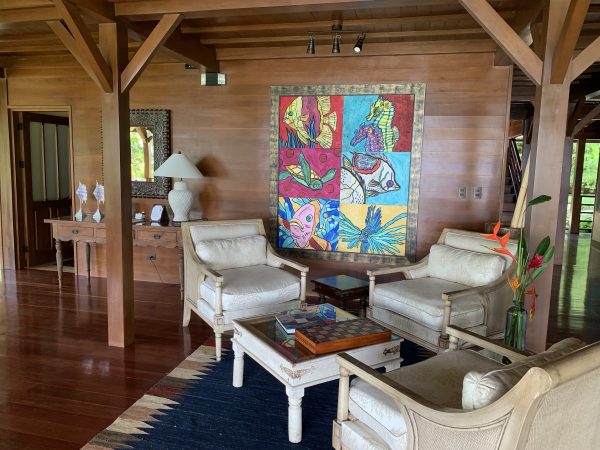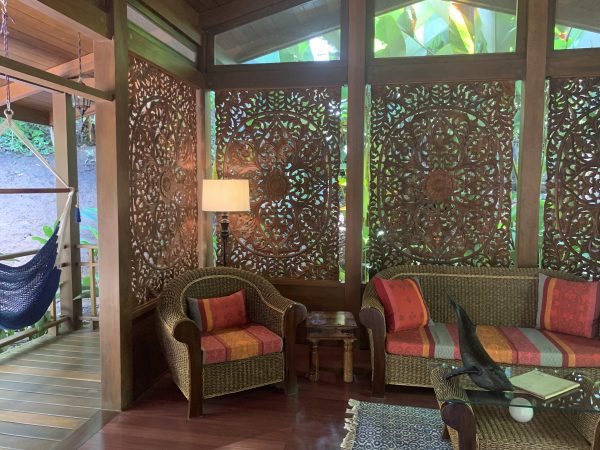 Playa Cativo offers a large array of activities for guests. Some highlights for my family included:
a visit to a neighboring animal reserve
a snorkeling trip via boat
a night hike to learn about the jungle's nocturnal friends
We learned so much about the indigenous wildlife (and saw some crazy looking frogs and spiders)!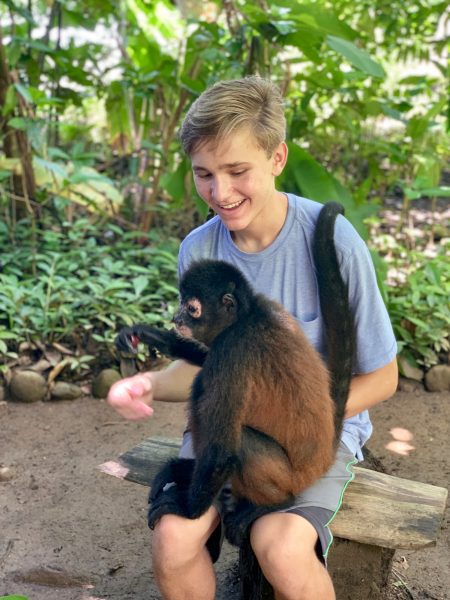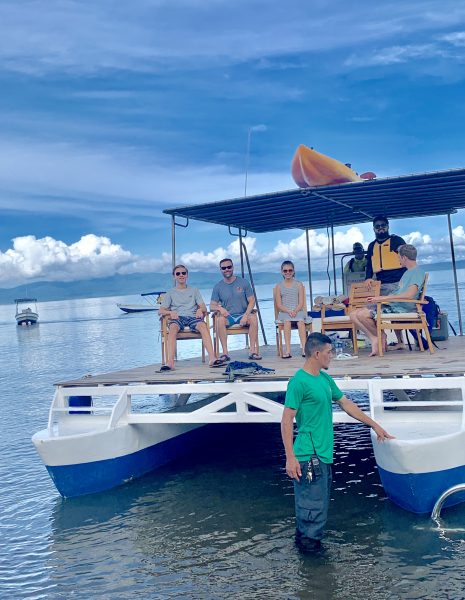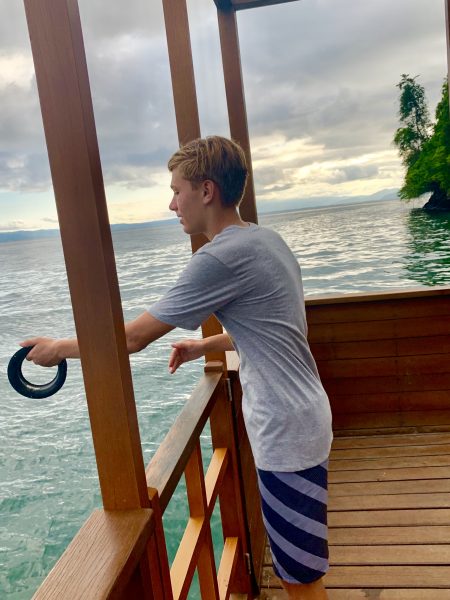 When wanting downtime, we enjoyed the refreshing pool and spent lots of time kayaking and paddle boarding in the warm, clear water. The conditions are ideal, and I feel certain my 11 year old daughter will never forget learning to paddle board and kayak on her own there. Such a special travel memory!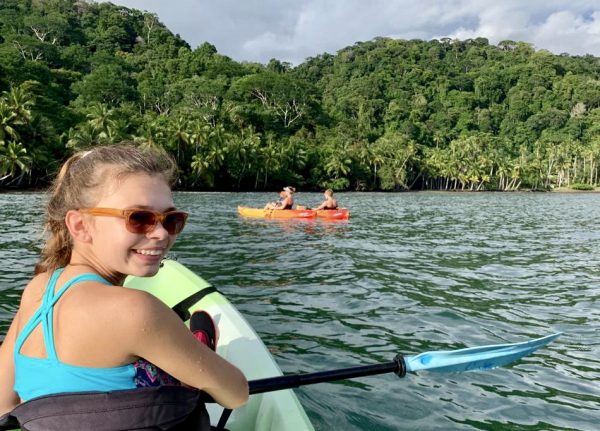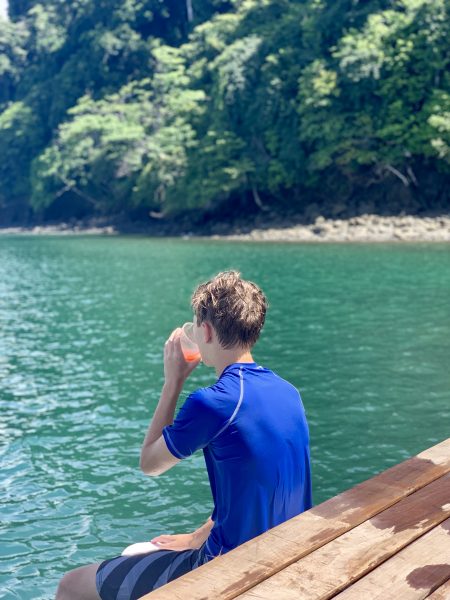 We returned home rested, rejuvenated, and so much more knowledgeable about Costa Rica, our environment, and sustainable tourism. Both lodges produce their own energy, supply their kitchens with provisions from local gardens, and teach travelers to be mindful of the footprint they leave behind. Pura Vida!