There are a variety of different ways for travelers to get to Machu Picchu, but none are as memorable or luxurious as a ride on the Belmond Hiram Bingham. When describing their famous Peruvian train, Belmond says it better than anyone else: "A visit to a once-in-a-lifetime place calls for a once-in-a lifetime journey."  As a recent passenger onboard myself, I couldn't agree more – my entire experience was outstanding!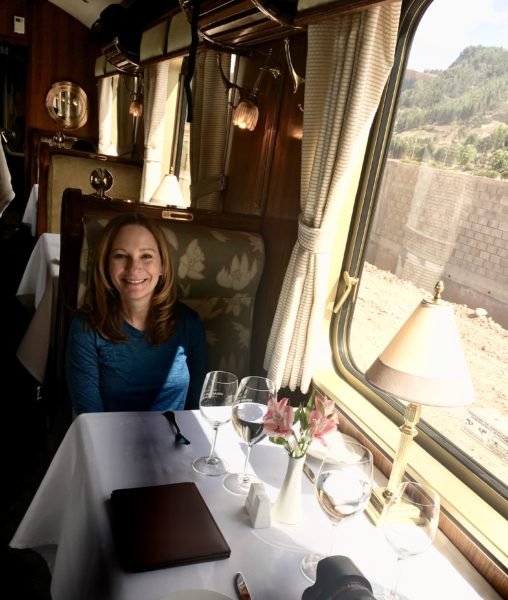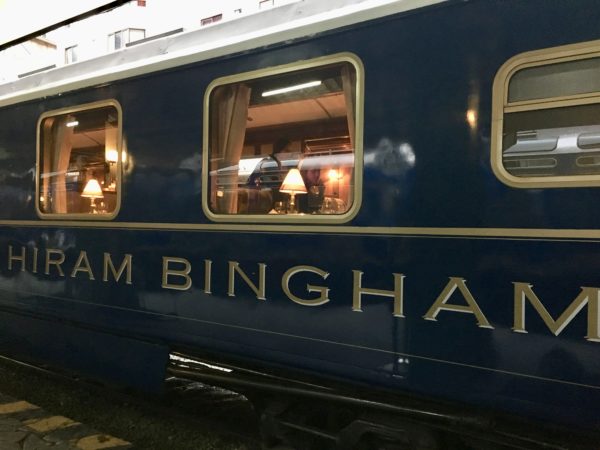 Named for the famous explorer who rediscovered Machu Picchu in the early 1900s, the Belmond Hiram Bingham evokes an old-world charm befitting of the Belmond brand.  Pullman-style carriages outfitted with gleaming wood and polished brass transport travelers back to a time of elegance unique to the world of luxury train travel.  It's not hard to understand why this train is a definite bucket-list item for most luxury travelers.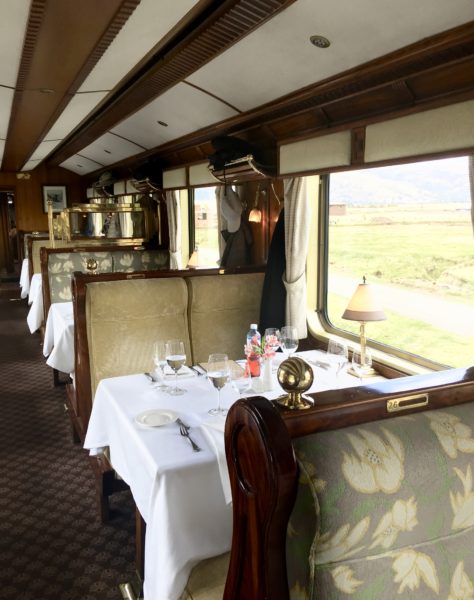 In addition to the beautiful decor, a ride on the Belmond Hiram Bingham means an "above and beyond" service experience for guests.   I found the level of service to be of the highest standard, a signature trademark of the Belmond brand.  From the friendly bartenders who make sure your champagne flute never dips too low to the attentive waiters who serve your three course, gourmet meal without a hiccup, a trip aboard this train doesn't disappoint on any dimension.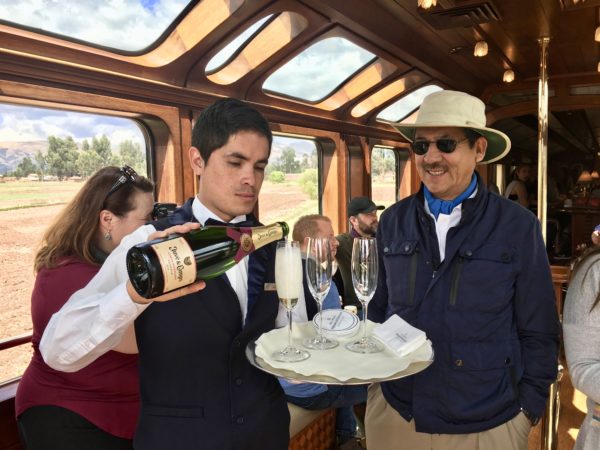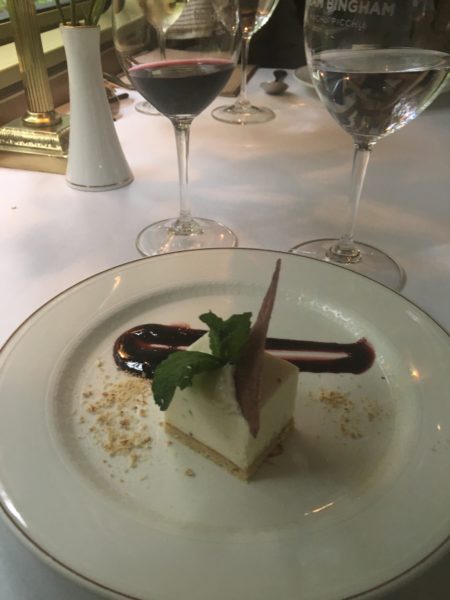 Before and after the main meal, the bar and observation cars are the place to be!  It is such a fun spot to gather for a drink and enjoy the scenery (which is stunning by the way).  The lively three piece band performing in the observation car is an absolute highlight.  They played everything from Elvis Presley to Guns N' Roses without taking a break for a good portion of the ride.  By the end of the trip,  I found myself singing and dancing with other travelers from all over the world.  Such fun memories!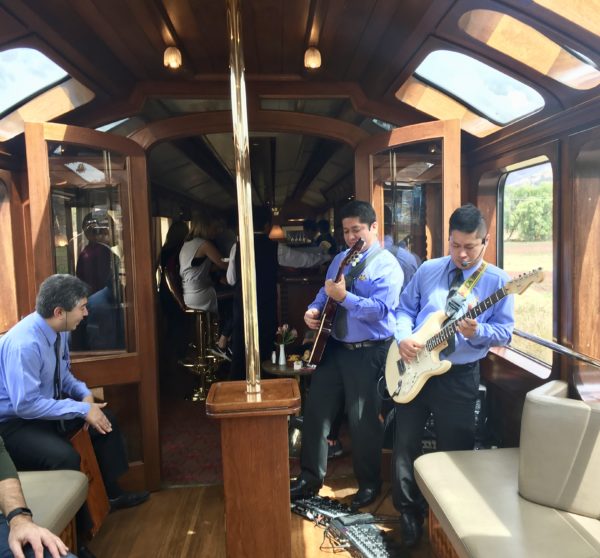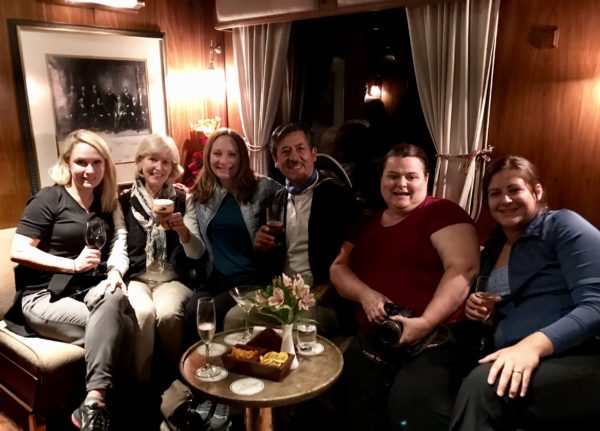 I would be remiss not to mention the before and after experience for guests of the Belmond Hiram Bingham.  Whether you're departing from Aguas Calientes or Peru, live Peruvian music, refreshments, and a comfortable place to relax prior to departure are perks of choosing this luxury train.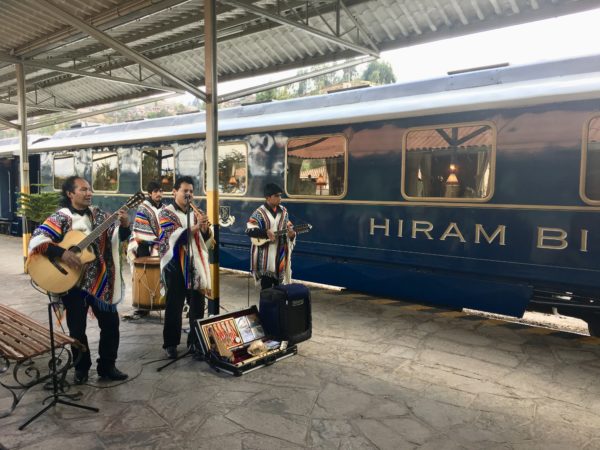 I had the good fortune of riding the Belmond Hiram Bingham both ways between Aguas Calientes and Cusco.  Each way is wonderful, but I found going up to Machu Picchu to be a different experience from journeying back to Cusco.  Now that I've experienced both, I can better advise my clients on which was is the best way for their particular itinerary.  I partner regularly with Belmond to design customized itineraries to Peru.   CLICK HERE to read more about my extensive journey throughout Peru with Belmond.