I snuck away to the Bahamas with some colleagues this winter to check out Baha Mar, a new and exciting resort development that recently opened on Nassau. Comprised of three hotels, 40 bars and restaurants, a huge ESPA Spa, a comprehensive kids club program, and the largest casino in the Caribbean, this mind-boggling complex is best described as the tropics meet Vegas!  They've also broken ground on a $200 million water park which promises to provide hours of entertainment for adventure water lovers of all ages (opening date for the water park is currently tbd, likely sometime in 2020).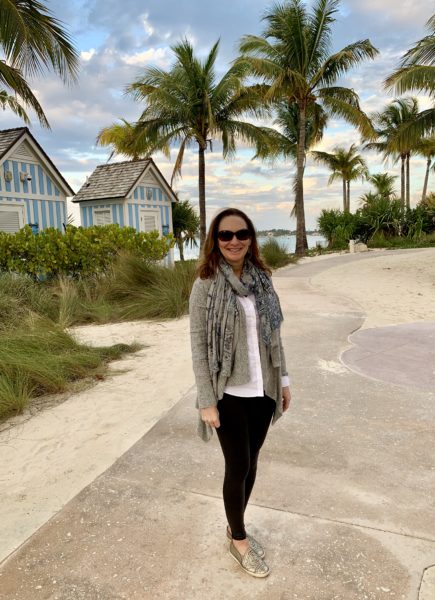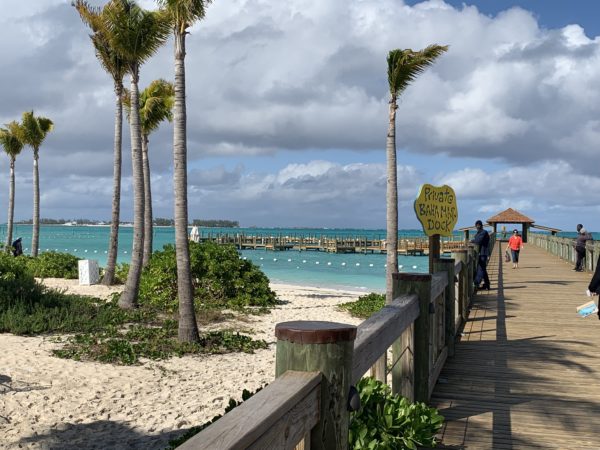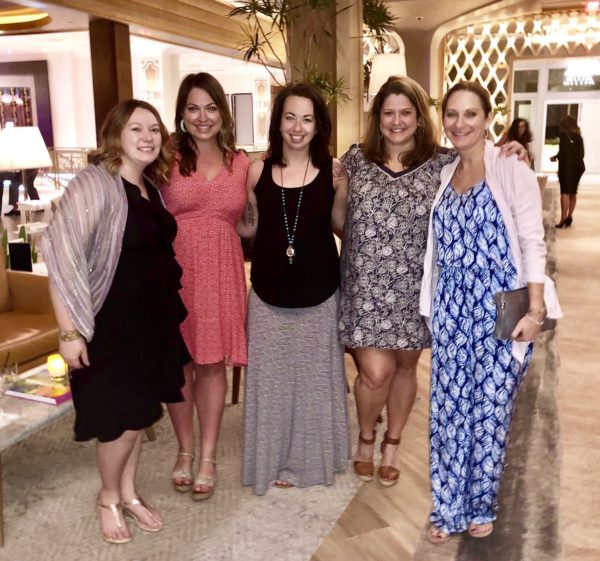 A playground for travelers of all ages, Baha Mar has something to offer everyone. From the beautiful beach and numerous pools, to gambling, art classes, and up close and personal greetings with a resident flock of flamingoes, there's no chance of being bored during your stay! In addition to the flamingoes, I especially loved the resort's touch pool where guests can become friendly with all sorts of sea creatures including starfish, sea cucumbers and rays.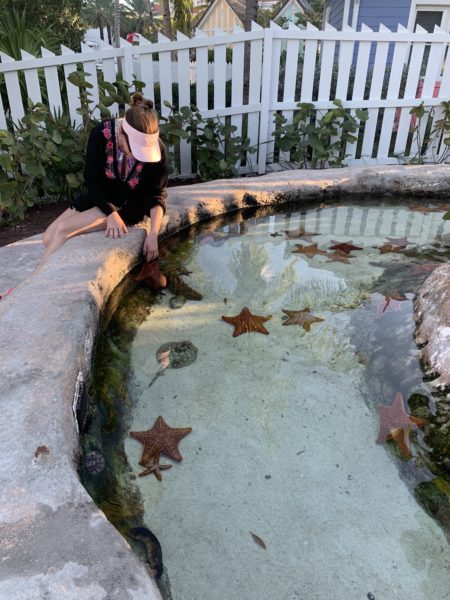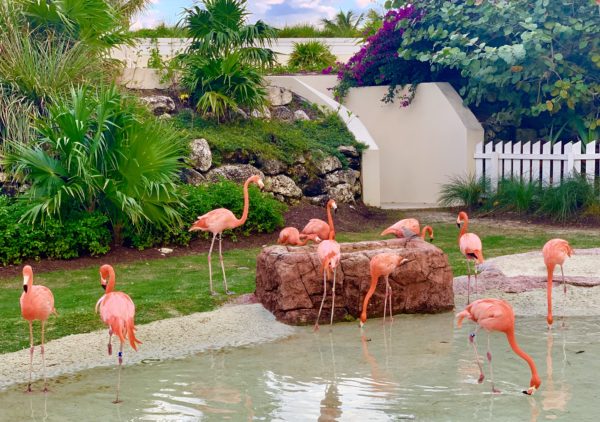 Equally as impressive is the food, which I found to be quite good everywhere I dined. The Grand Hyatt, Rosewood and SLS hotels all have great restaurants, and there are a number of casual spots all around the complex where guests can grab a bite and not stray too far from pools and beach area. There are even a few food trucks – I could have stayed there for a week and not hit all of the dining spots!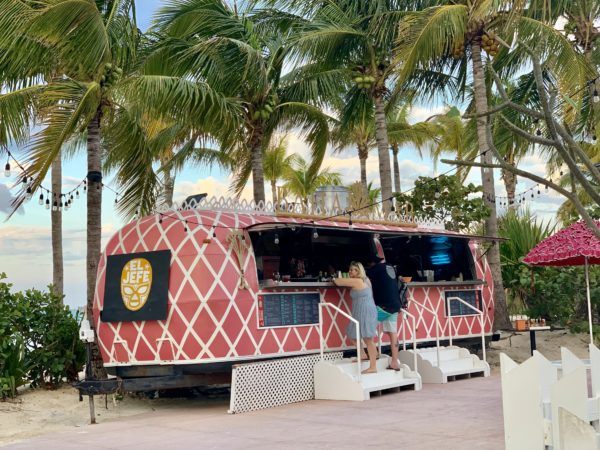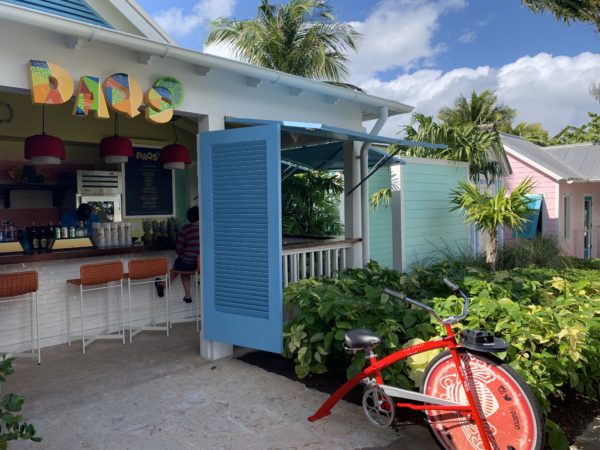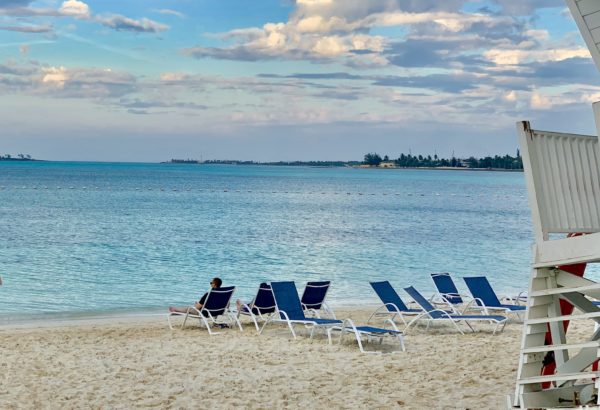 Grand Hyatt Baha Mar
Each of the three hotels at Baha Mar has its own vibe and feel. I stayed at the Grand Hyatt Baha Mar, one of Hyatt's newest properties in the Caribbean. Comprised of over 1800 rooms across two towers, this impressive hotel offers a wide range of accommodations (over 30 room types!). While they vary in color scheme and style, the well-appointed rooms in both towers boast a breezy, contemporary style that I thought was well suited for the island. I would also be remiss not to mention my bed – one of the most cozy and comfortable ever!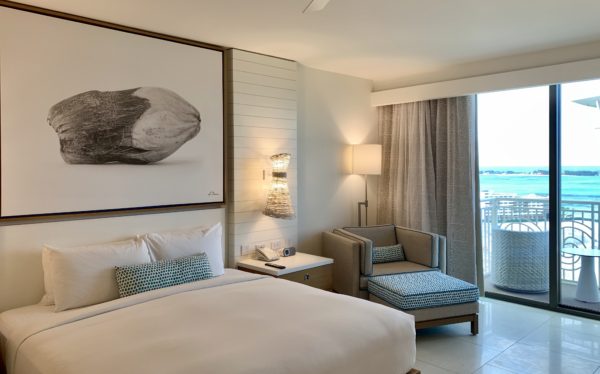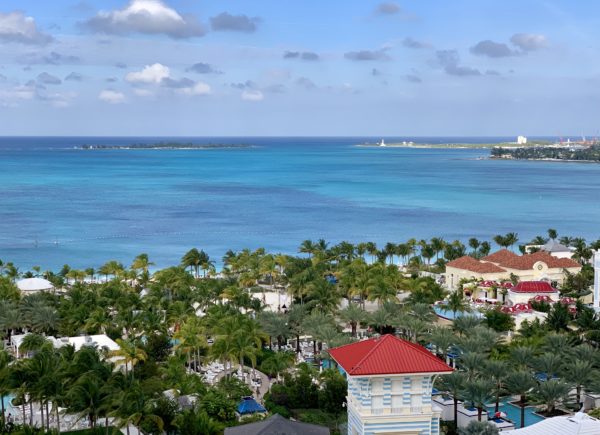 The main lobby and casino area is a bustling place for guests. I found the casino to be surprisingly un-smoky and enjoyed the people watching and checking out the many luxury shops nearby. For guests seeking a unique experience, I highly recommend the painting workshop that can be booked at the Grand Hyatt's vibrant art studio. My morning of painting while sipping on mimosas with colleagues generated much chatter and laughter – it was a highlight of our stay for sure, along with a pampered day in our private pool cabana (worth the splurge!)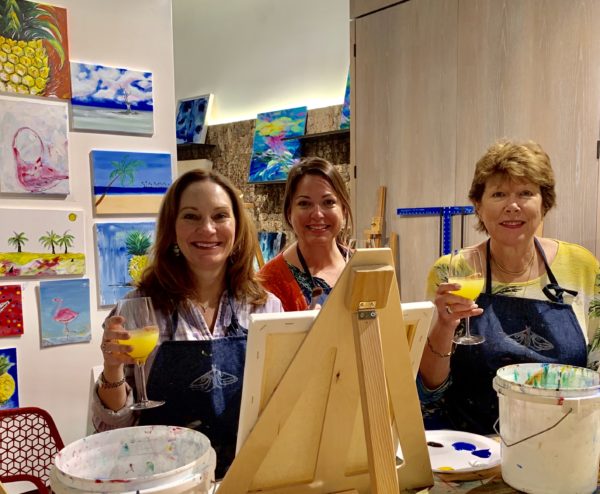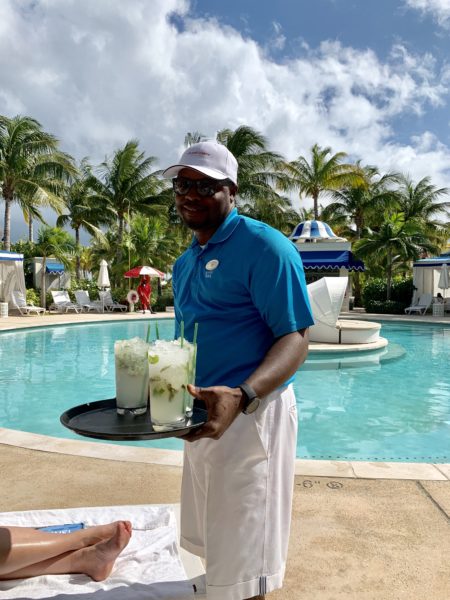 Rosewood Baha Mar
For travelers seeking a smaller boutique hotel, Rosewood Baha Mar is the best option. Set on the far edge of the Baha Mar complex where foot traffic is lighter, Rosewood has a wonderful sense of British elegance in the tropics. High tea here is a religious experience for tea lovers – over 40 types of tea are available for your choosing!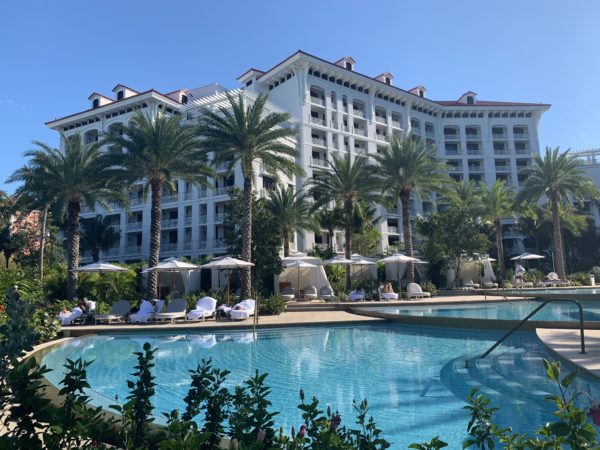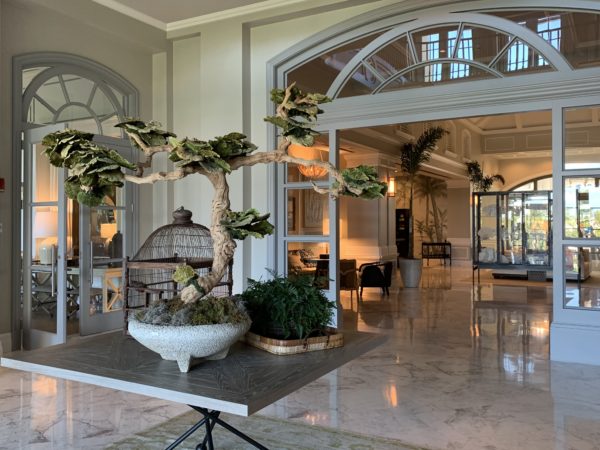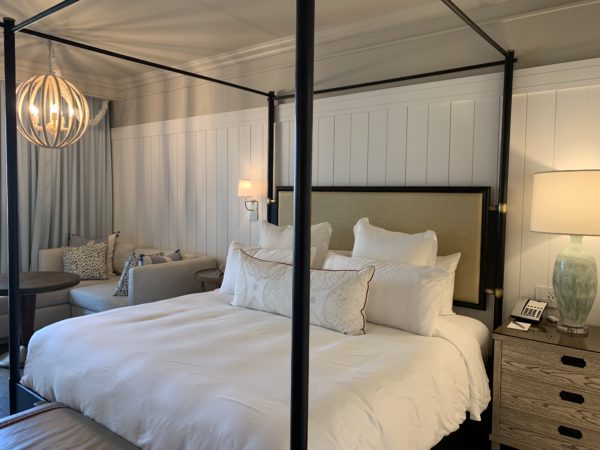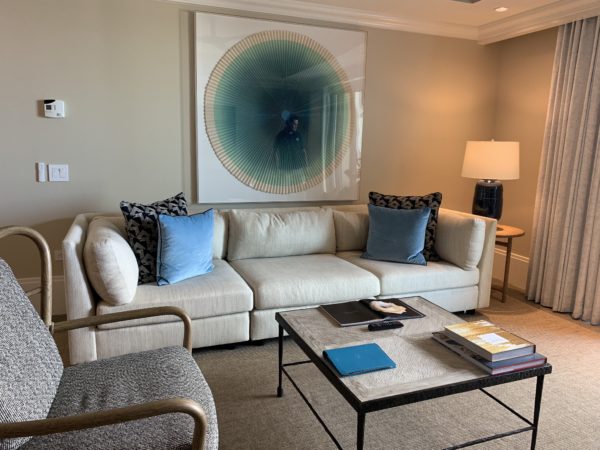 There are approximately 250 rooms at Rosewood Baha Mar, all with balconies that face inward for lovely garden and ocean views (the hotel is built in the shape of a U). The main pool area is reserved for Rosewood guests only, so it's generally not crowded and definitely the most serene in the complex.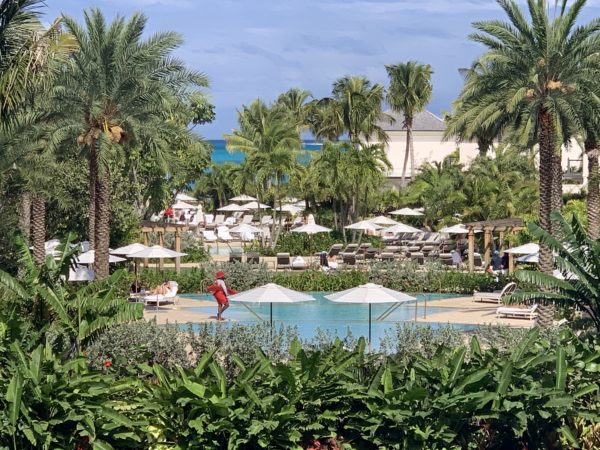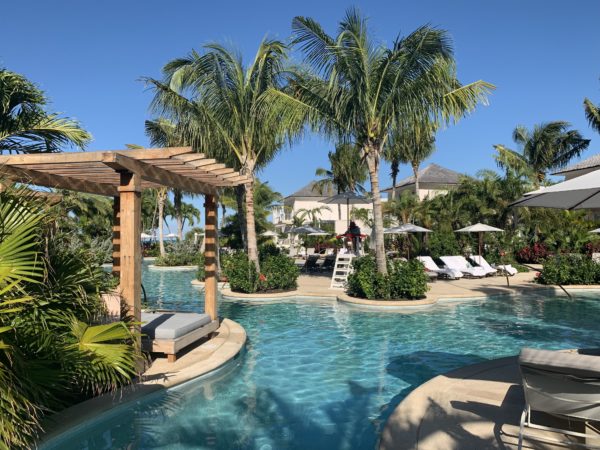 Why do you need a Hyatt Prive or Rosewood Elite travel advisor?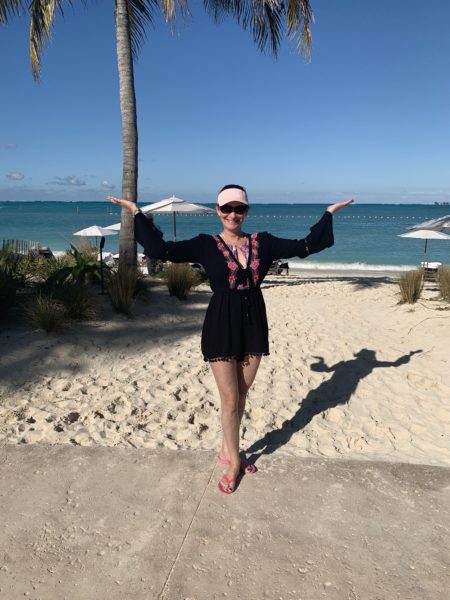 My firm is part of both programs, which means I'm able to add on valuable complimentary amenities for clients when I make their arrangements at either Grand Hyatt Baha Mar or Rosewood Baha Mar. The only way you can access these amenities is to have someone like me who is either a Hyatt Prive or Rosewood Elite travel advisor book your stay. The amenities are as follows:
Grand Hyatt Baha Mar Prive Amenities:
*Full breakfast for two daily
*$100.00 resort credit
*Customized welcome amenity
*Early check-in priority, subject to availability
*One category room upgrade at time of booking, subject to availability
Rosewood Baha Mar Elite Amenities:
*Full breakfast for two daily
*$125.00 resort credit
*Customized welcome amenity
*Upgrade at time of check-in, subject to availability