I recently returned from a magical stay at one of the Caribbean's most beloved and iconic hotels – Caneel Bay on the island of St. John, U.S. Virgin Islands. This was my third visit to the property and a particularly special trip for me both personally and professionally, as I'd been invited to attend their 60th Anniversary Gala as a representative of the luxury travel industry. I was honored and excited to attend.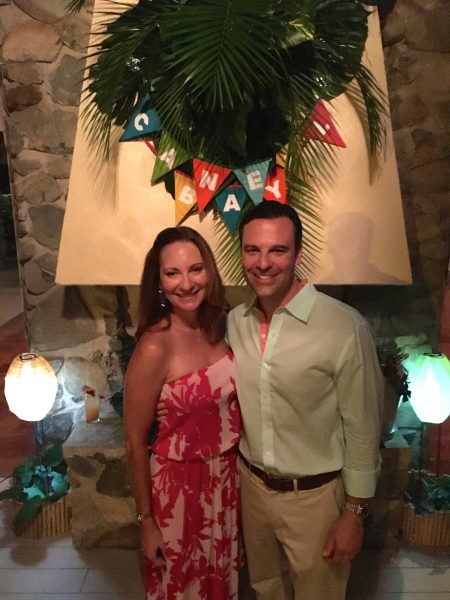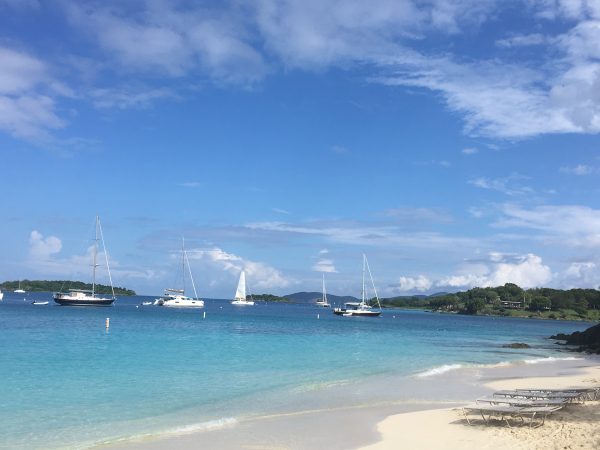 Caneel Bay was founded in 1956 by famed environmentalist Laurence Rockefeller, whose vision of barefoot elegance, conservation, and minimal "real world" interruption remain strong and steadfast today.  Set on 170 acres of some of the most spectacular real estate in the Caribbean, this hotel first stole my heart when I vacationed here a decade ago to celebrate a milestone wedding anniversary with my husband.  There's something very unique about the setting, the natural beauty, the people and the island that make so many guests return time and again (including me!).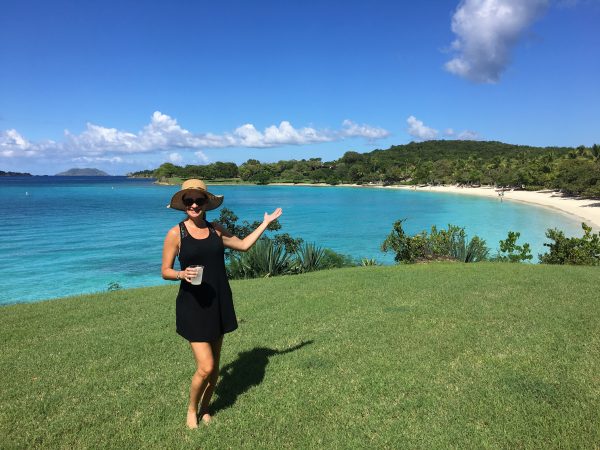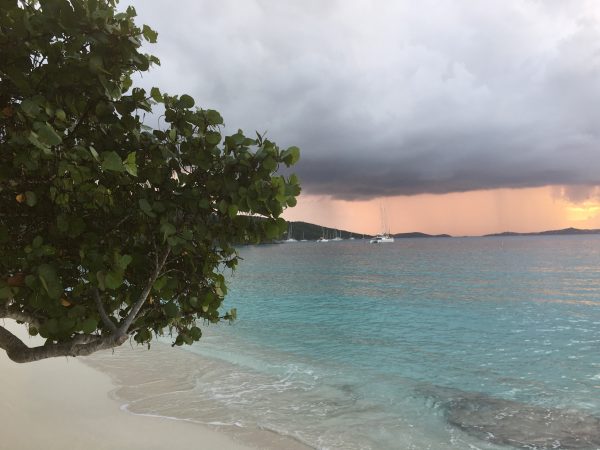 Arrival at Caneel Bay is quite special.  Guests fly to St. Thomas, and upon check-in at the hotel's airport lounge are escorted (via a private vehicle for Caneel guests only) to a dock where the hotel's ferry boat is waiting to whisk them to secluded paradise.  The scenic ride is 35 minutes long and quite enjoyable – with a rum punch in hand, I couldn't stop taking photos and smiling at the prospect of visiting this extraordinary place again.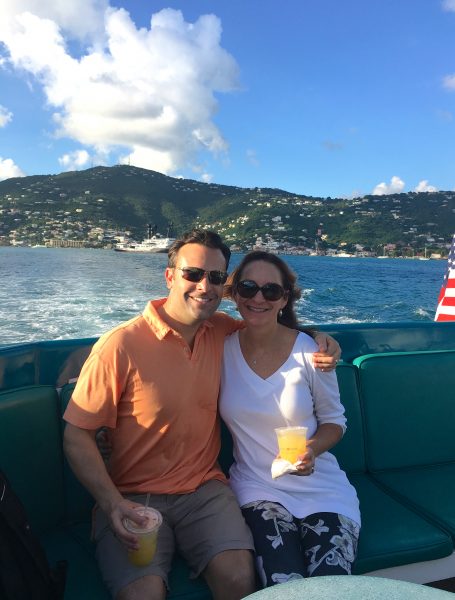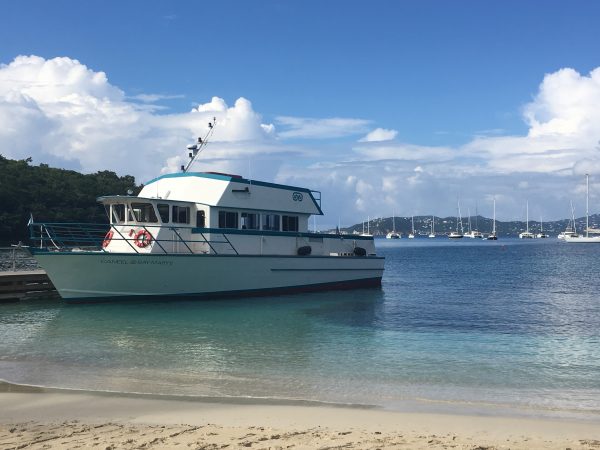 Within minutes of stepping off the boat onto Caneel Bay's dock, I was checked-in and sitting on the patio of my Premium Beachfront room on glorious Scott Beach.  Direct beach access is what it's all about here – if you're staying in one of the Beachfront or Premium Beachfront rooms, just open the patio door and you're steps from some of the Caribbean's best beaches.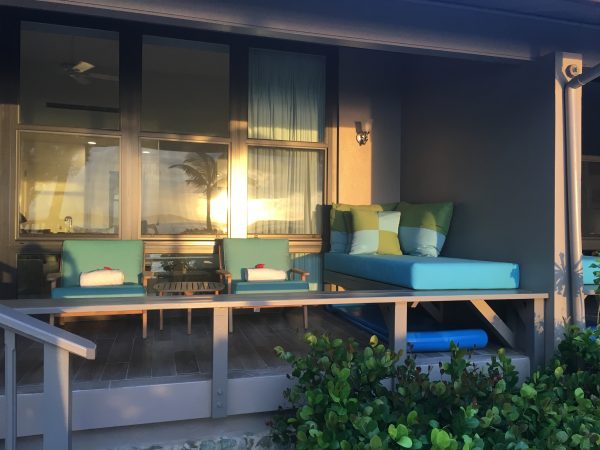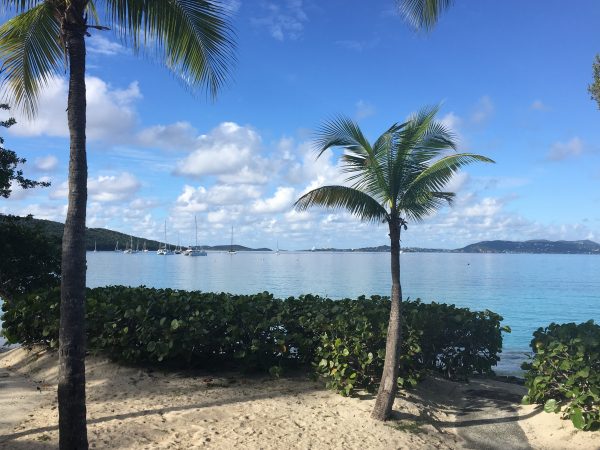 Speaking of the Premium Beachfront rooms, they were just completely renovated – the first phase of a multi-year plan to renovate all of the resort's rooms.  I was definitely impressed by the new design and decor, which was thoughtfully implemented to ensure the rooms have a modern feel and flair but maintain Caneel Bay's iconic sense of place and time.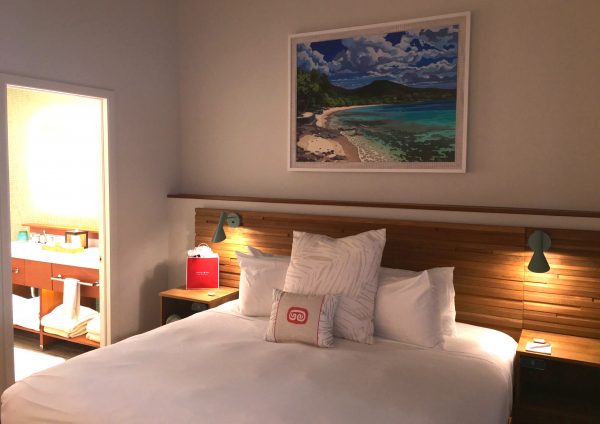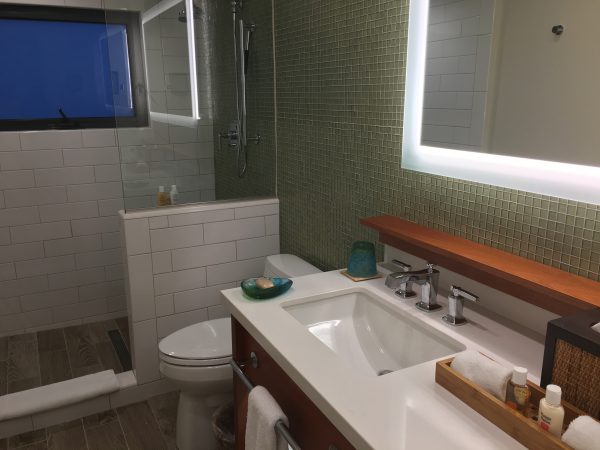 Caneel Bay boasts seven picture perfect beaches, each with its own special attributes and loyal following. Guests tend to be opinionated in a good-humored way about which beach they think is best – I love listening to the chatter while I'm on property about where everyone is staying.  Because the property is complex from this standpoint, I work closely with my contacts on property to determine the right location for each client I send to Caneel Bay – every client is different and so is each beach.  A family of avid snorkelers may be best suited for one location, whereas honeymooners seeking seclusion are better suited for another.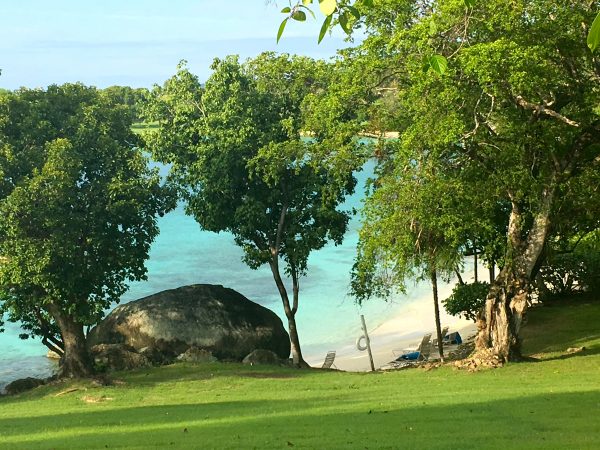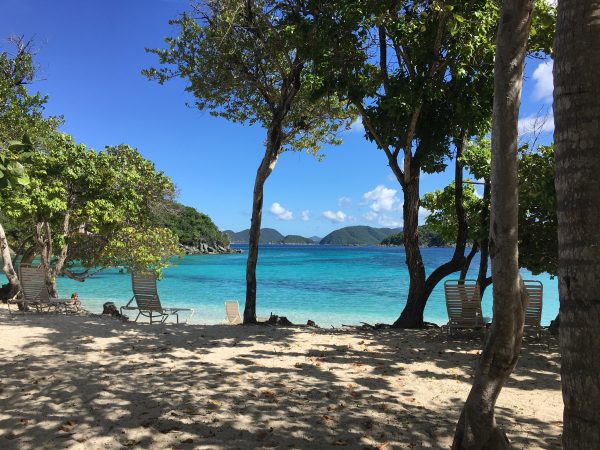 But it's not just the beaches that make Caneel Bay so special.  The vast grounds – some of the most beautiful anywhere in the Caribbean – are lovingly cared for by a devoted grounds crew.  Many of the plants and trees are labeled so that a walk on your way to breakfast becomes a lesson in tropical horticulture.  I would also be remiss not to mention the unexpected yet somehow perfectly appropriate group of docile donkeys who wander the property and charm guests wherever they go.  These gentle creatures seem to soak up the laid-back, island lifestyle and are always game for a photo opportunity.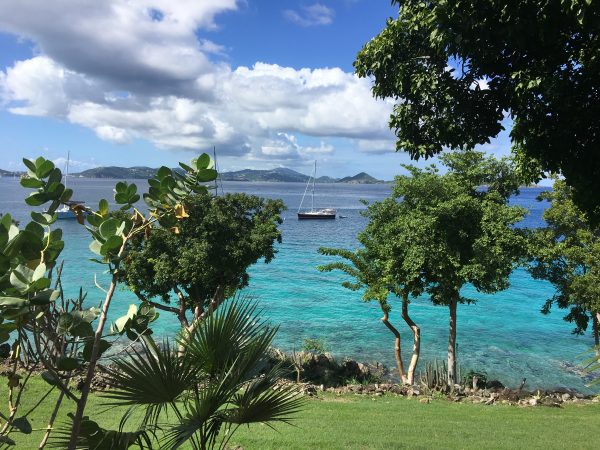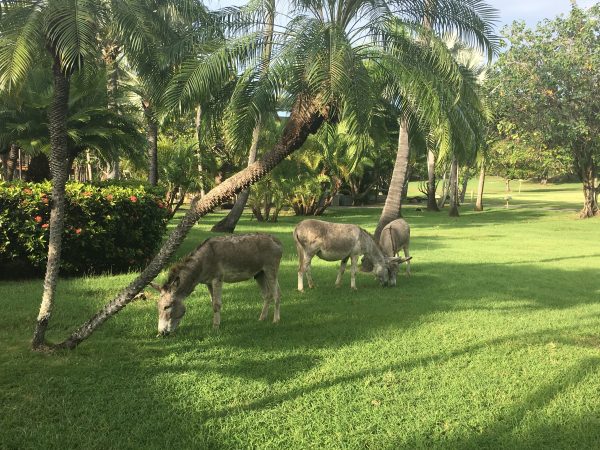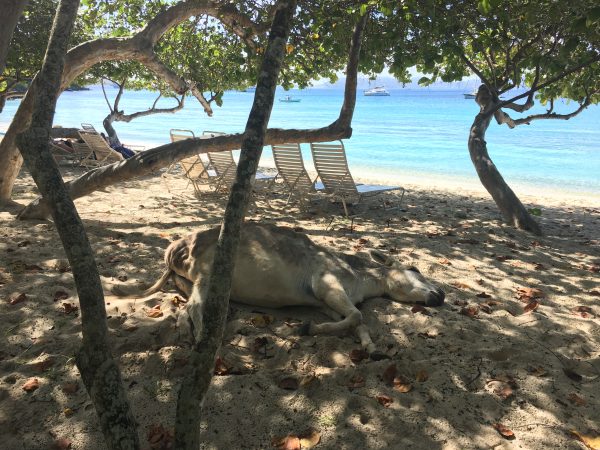 Caneel Bay offers a wide variety of choices of on-property dining for guests – all of them serving up tasty cuisine in lovely settings.  I'm particularly partial to ZoZo's, a fantastic Italian restaurant once located in Cruz Bay and now situated atop a bluff in the heart of the property.  Guests dine in the remains of an 18th century sugar mill with the lights of St. Thomas twinkling in the distance – definitely memorable and special.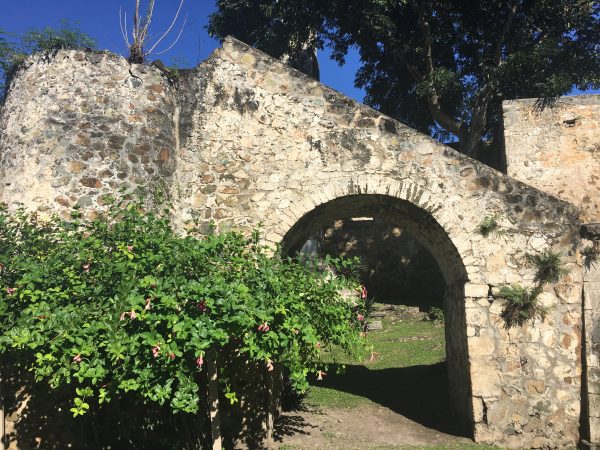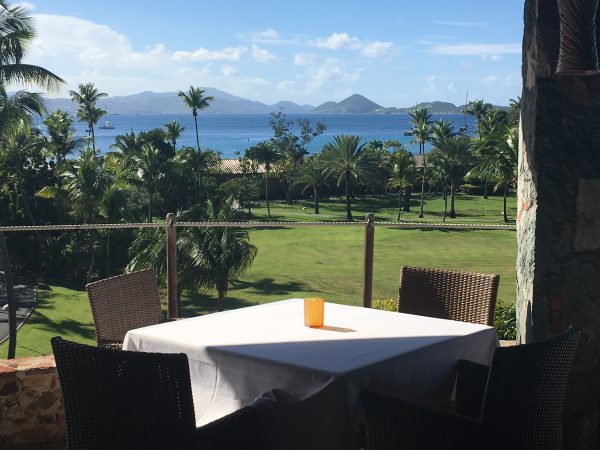 St. John is a water-lovers paradise.  Two thirds of the island is national park (including all of Caneel Bay's acreage), which means the beaches are unspoiled and blissfully uncrowded.  The snorkeling off of Caneel Bay's beaches is extraordinary – turtles, fish, rays, and colorful coral are everywhere.  Additionally, I can't imagine a better place to paddle board or take a Hobie Cat out for a spin – all complimentary activities for Caneel Bay's guests.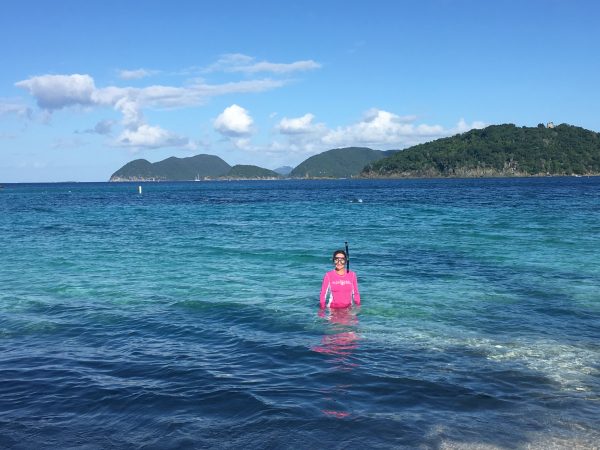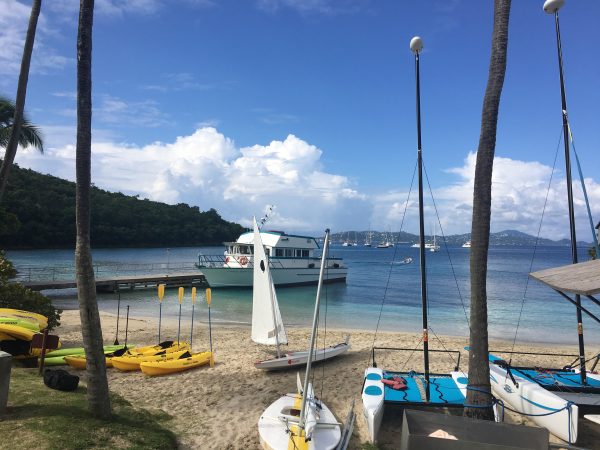 Caneel Bay is a Virtuoso property, so my clients receive the following amenities per room when I make their arrangements:
Complimentary buffet breakfast for two daily
A trip for two aboard the hotel's bi-weekly cocktail sunset cruise
Room upgrade if available at the time of check-in
Early check-in/late check-out, subject to availability