I'm just back from a magical property located in the heart of Cabo San Lucas called Capella Pedregal.  The Capella chain is a relatively new player in the luxury market, so I wanted to learn more about their brand and the experience they offer guests.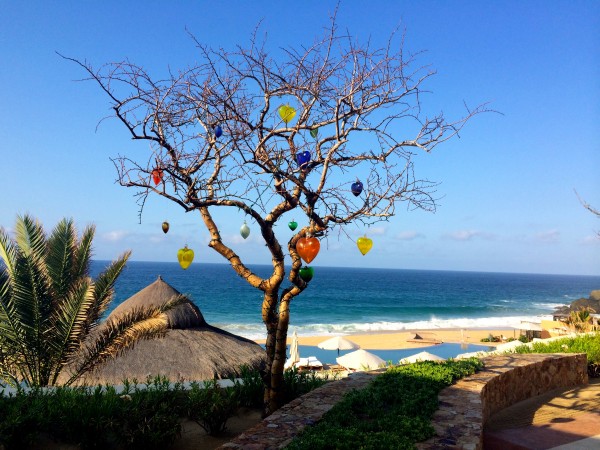 Upon arrival at their massive wrought-iron gates, which magically opened with an impeccably dressed staff member greeting me by name and taking my drink order, I knew I was in for a treat.  This property is unbelievably beautiful, and the level of service Capella Pedregal's staff provides to their guests truly sets it apart from the competition.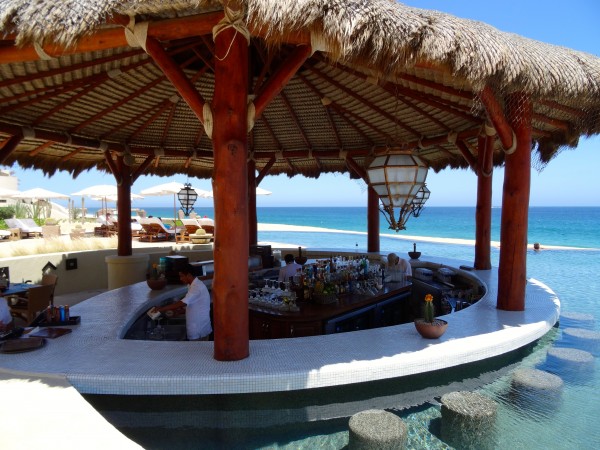 Capella Pedregal is the only luxury hotel located directly in the town of Cabo San Lucas, which means developers blasted a sizable tunnel through a mountain to gain access to the water.  I've never seen anything quite like it. The tunnel is lit by torches and deposited me right to Capella Pedregal's lobby overlooking the dramatic coastline.  As a result of this location, guests are a five minute walk from town and have access to all of Cabo San Lucas' shops and restaurants (although the food was so good at Capella Pedregal that I was hard-pressed to leave!).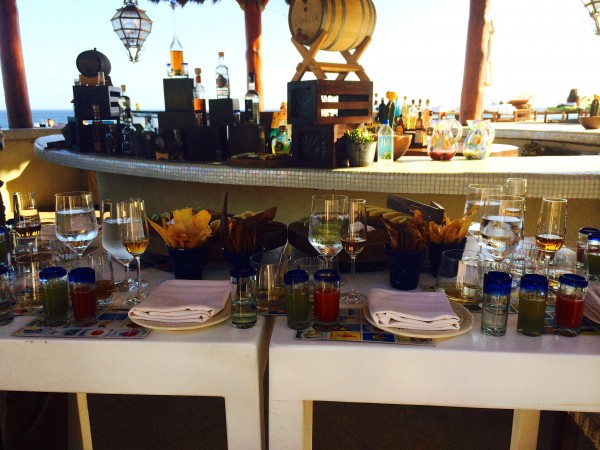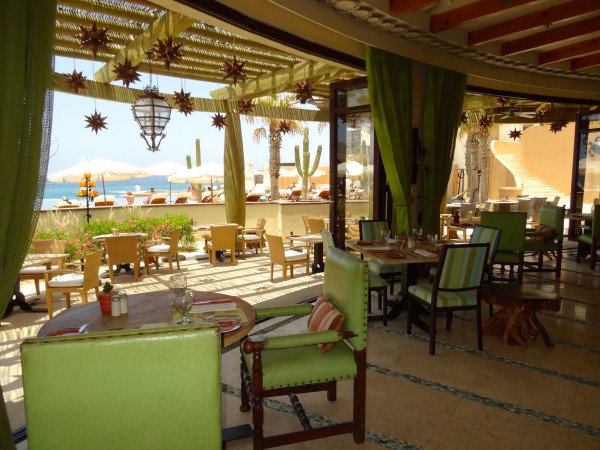 There is no bad room at this hotel – every single one has ocean views, posh accommodations, its own fire element (indoor fireplaces in all of the regular rooms and outdoor fire pits in a few of the suite categories), and a heated, private plunge pool overlooking the Pacific Ocean.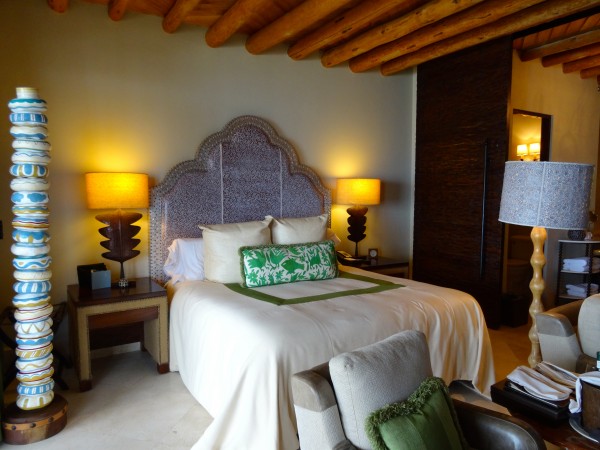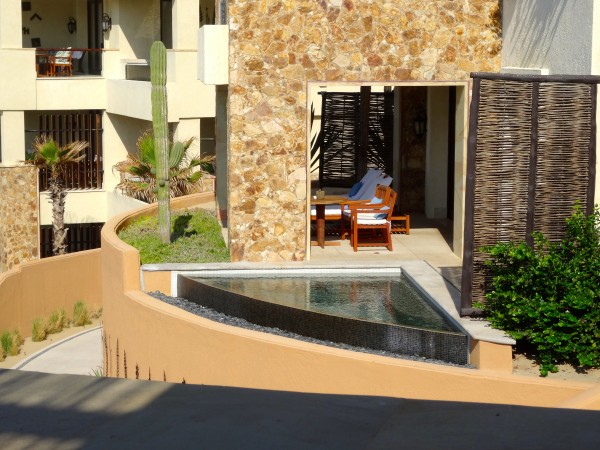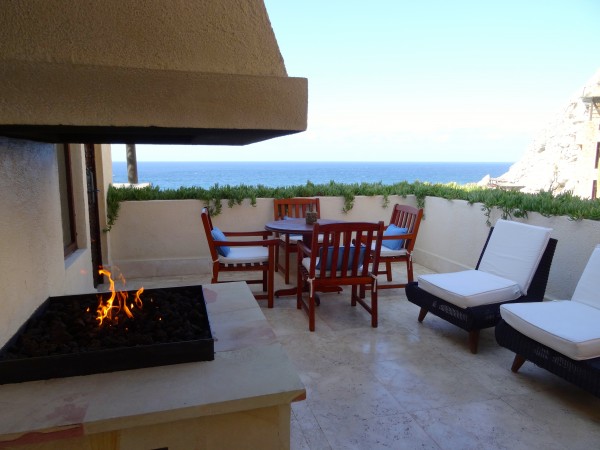 All aspects of service at Capella Pedregal were exceptional.  The staff was always smiling and seemed genuinely pleased to take care of me, yet I never felt as if it was too much.  Their timing was always perfect, and there were so many extras delivered along the way I won't share here because each first-time guest should enjoy the same sense of surprise that I did.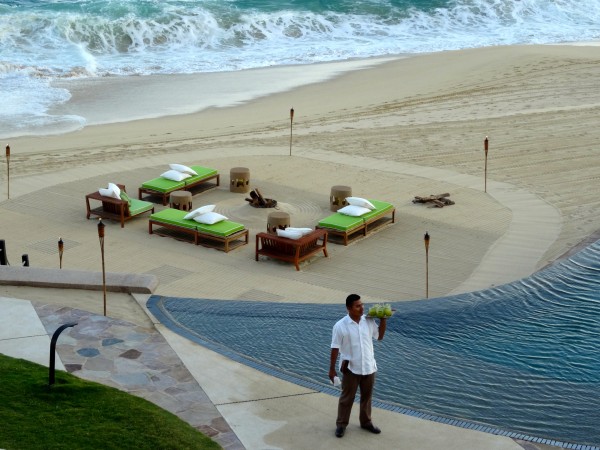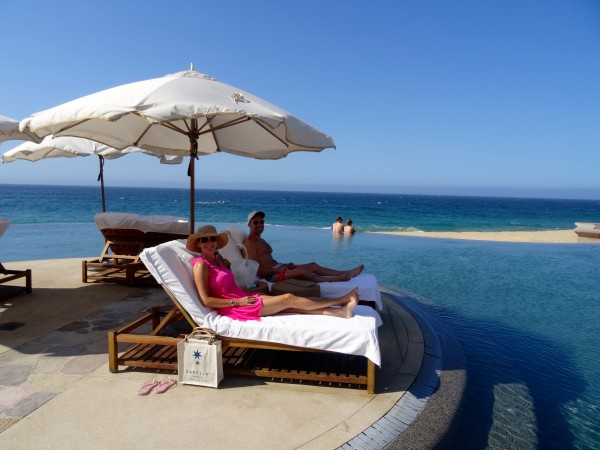 Cabo San Lucas offers quite a few activities, and your personal assistant (assigned to each guest prior to arrival) can coordinate anything you'd like.  Fishing, ATV treks, riding a camel in the desert, parasailing and surfing are just a few of the possibilities.  I've fallen in love with this part of Mexico and definitely plan to return soon.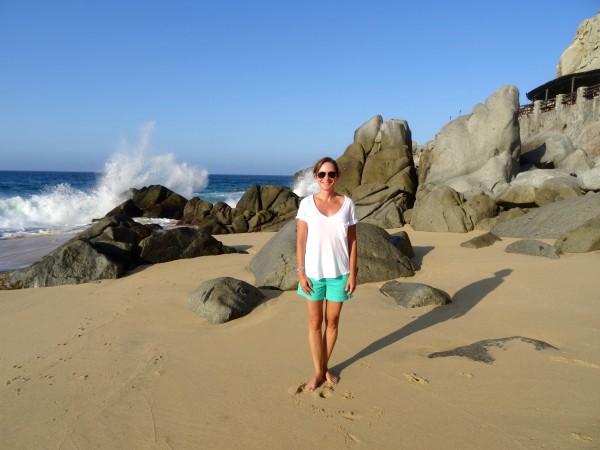 Capella Pedregal is a Virtuoso affiliated property, which means my clients receive full breakfast daily, a $100 resort credit and a room upgrade if available at check-in.