Enchantment Resort has been on my bucket list forever. Why? Because I've sent countless clients for over 10 years, and the consistently rave reviews and Instagrammable photos made it a hotel I knew I needed to visit.  There was no question when I sat down to map out a two week trek from Las Vegas to Phoenix for my family this summer, this iconic Southwest property was a not-to-miss stop.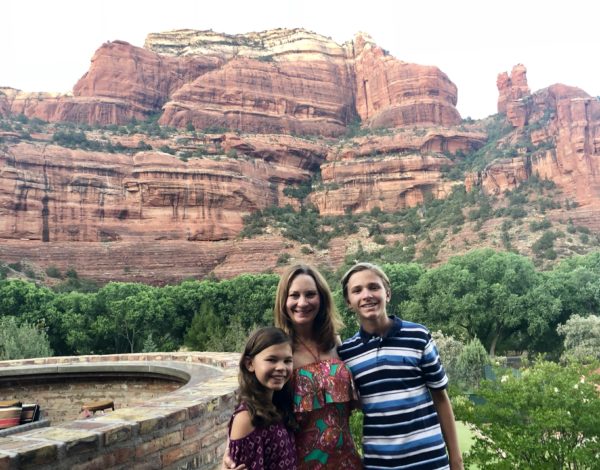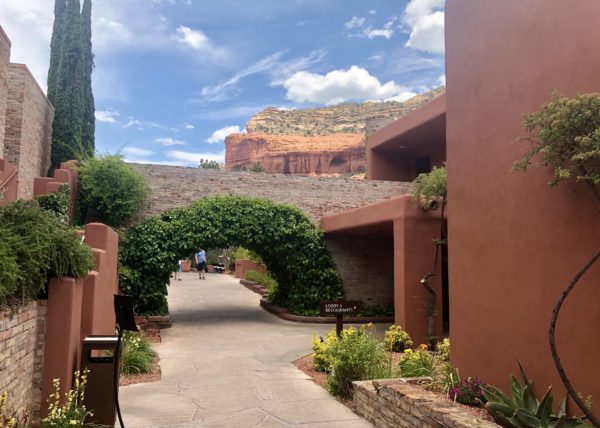 First Impressions
The towering and oftentimes glowing Red Rocks are otherworldly (especially for an East Coaster like me).   I was also struck by how harmoniously the adobe casitas blend with their surroundings, creating a tranquil setting amid an incredible backdrop.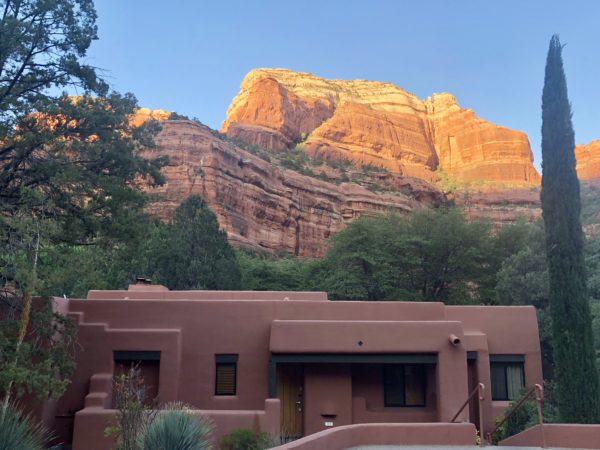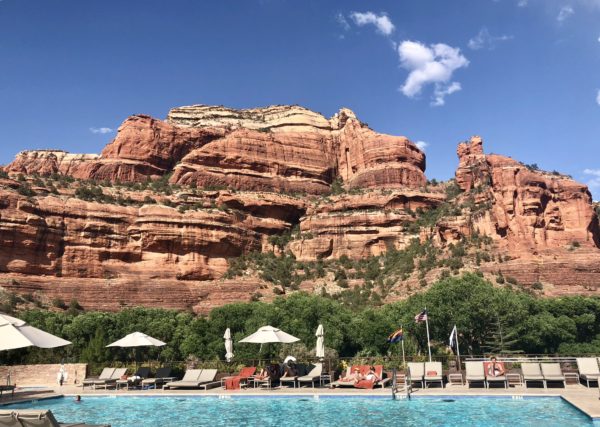 Accommodations
The spacious accommodations are decorated with an intentional Southwestern flair, boasting custom cabinetry, local stone, and Native American art. Additionally, every room or suite has an outdoor deck for guests to enjoy the spectacular views of Boynton Canyon. For my family, I chose a One Bedroom Casita Suite so my children had their own separate sleeping area and plenty of space to spread out.  I particularly loved the beehive fireplace and open beam ceiling.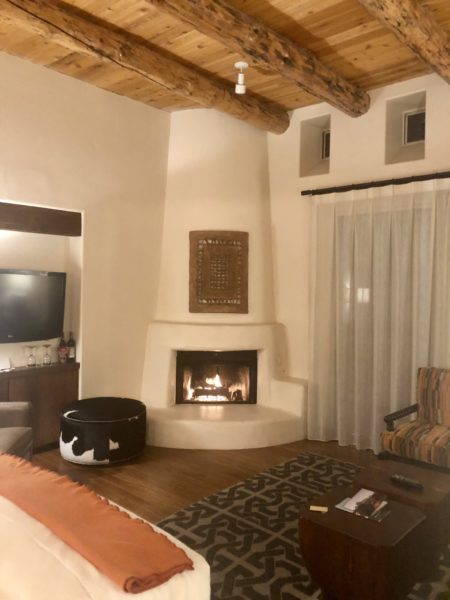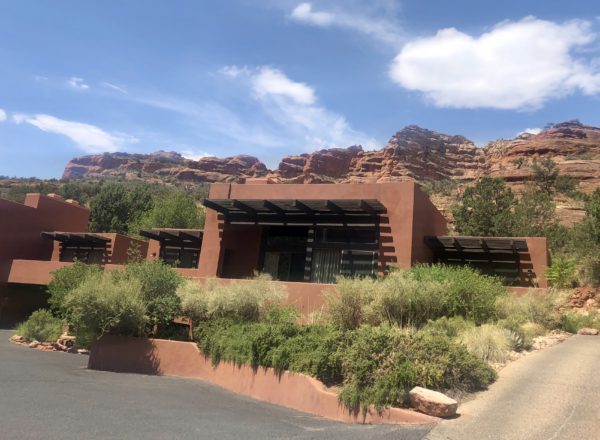 The Dining Scene
Enchantment Resort is located 20 minutes from downtown Sedona (I recommend renting a car so you can come and go as desired).  For the nights when you want to stay put, Enchantment provides guests with several great options with the best views in the area.  Che Ah Chi's elegant dining room has the most striking vistas.  Sourcing food from local growers and ranchers, the chefs use unique ingredients to create extraordinary southwestern dishes with a twist.  Tii Gavo, which means "gathering place," is the hotel's casual option – a spot where diners can enjoy the outdoor terrace and its stunning views.  Given the temperate evenings so many months of the year, it's an ideal setting for dinner (and definitely for lunch in colder months when the Arizona sun is always shining).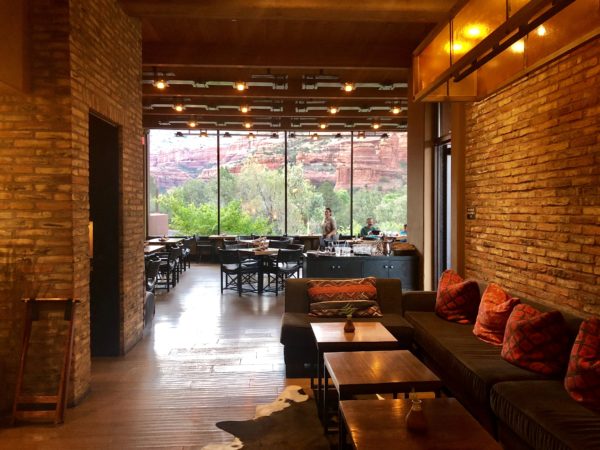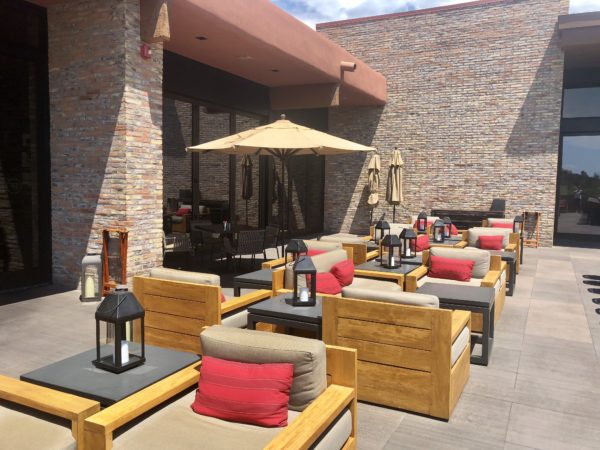 Things To Do
Where do I begin?  There's no end to the activities available for guests at Enchantment.  The resort boasts an 18 hole golf course, 6 tennis courts, lap pool and outdoor pool. Yoga, biking, art and photography classes, Native American cultural programs, and star gazing with an astronomer are also offered.  There's truly something for everyone.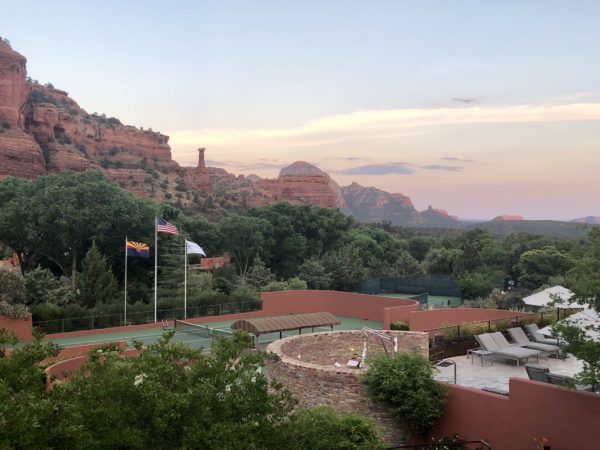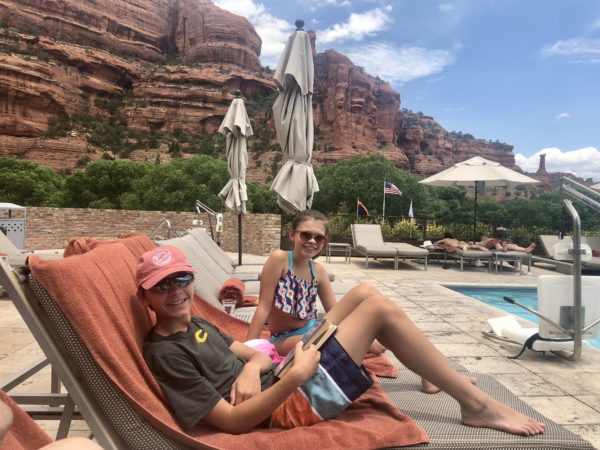 The Landscape and Hiking
But more than anything, I think what makes Enchantment so special are the numerous, easily accessible options for hiking.  The famous Red Rocks of the Coconino National Forest border the property, which means that trails of all sorts and levels are right there or very close by.  Guests are immersed in some of the prettiest scenery the US has to offer. The buttes and pinnacles carved by the force of the desert are truly breathtaking and entice even non-hiking enthusiasts to get out and explore.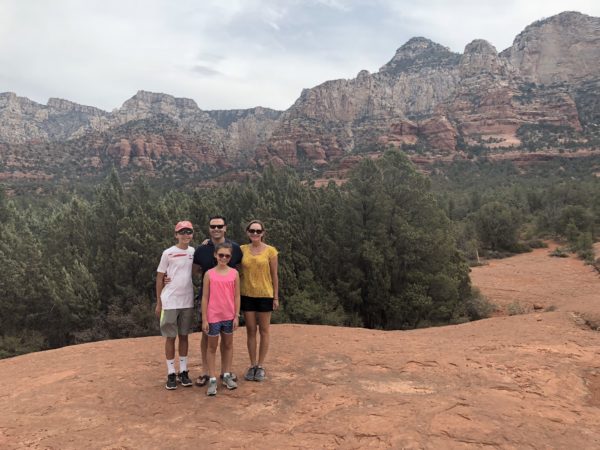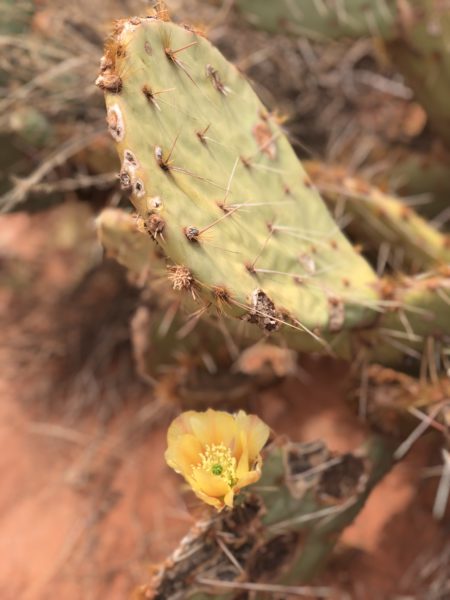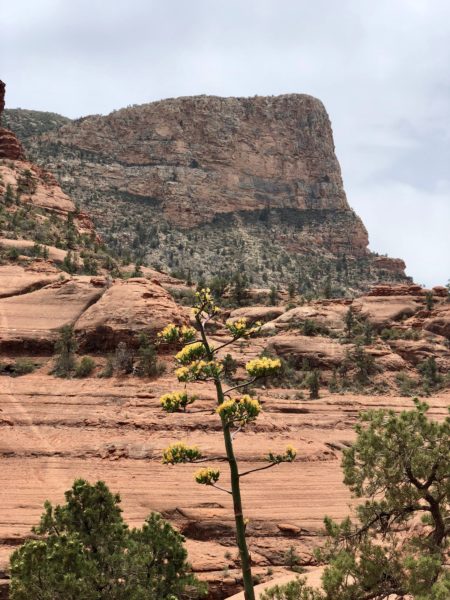 Sedona
As wonderful as the resort is, most people don't go to Enchantment just to go to Enchantment.  The Grand Canyon is within a day trip's reach.  Then there is Sedona itself; a charming town with many locally owned shops and restaurants, downtown Sedona is only a 20 minute drive away from the resort.  During my visit, I bought unique earrings hand-crafted by a nearby Native American tribe, and my family enjoyed our first taste of rattlesnake sausage and cactus fries.  Quite good, actually!  We finished the day with a privately guided tour in our own Pink Jeep (worth every penny) – an iconic experience for anyone visiting Sedona for the first time.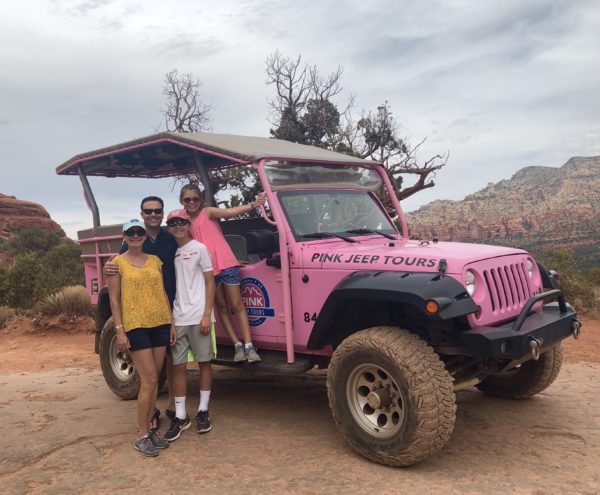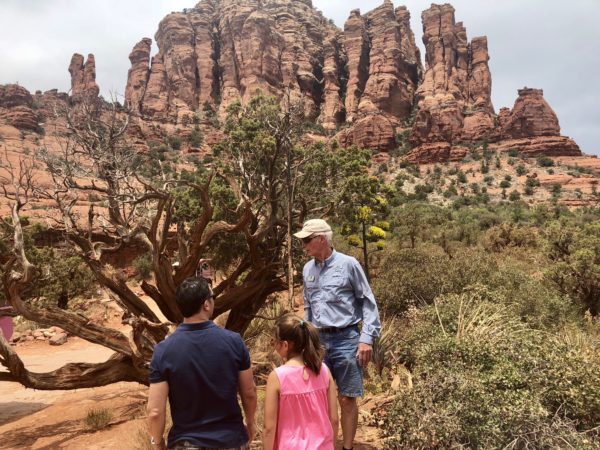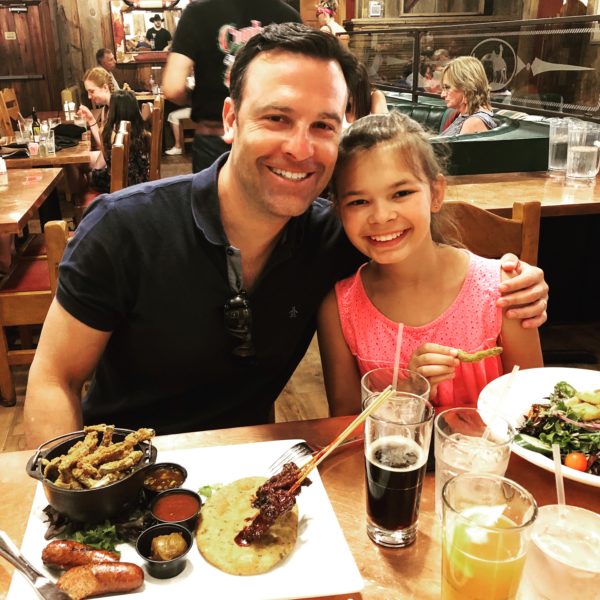 Spa, spa and more spa
I would be remiss not to mention Enchantment's famous spa, Mii Amo.  Regularly awarded as one of the best destination spas in the world (Mii Amo was recently named Travel & Leisure's 2018 #1 Destination Spa), their holistic approach to rejuvenation draws travelers from all over.  Traditional treatments and also more unusual choices, such as a cleansing guided by a shaman and a meditation chamber modeled after a Native American kiva, are on the extensive menu of services.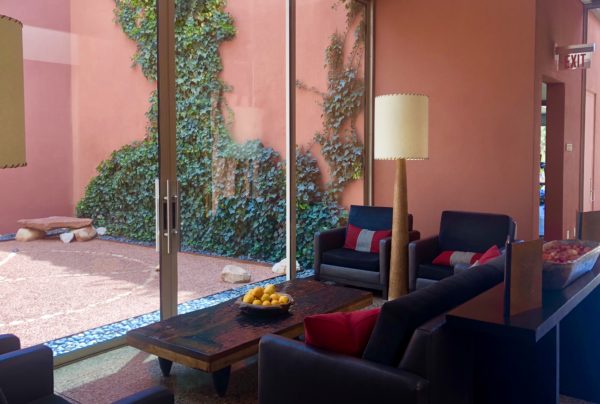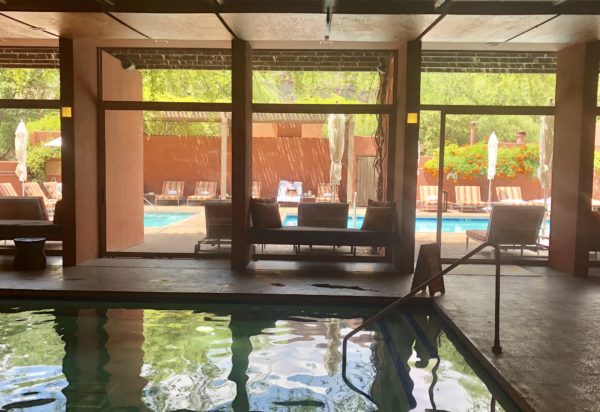 Complimentary Virtuoso Amenities
Because Enchantment Resort is a Virtuoso property, I am able to offer these additional amenities when I book your stay:
Daily full breakfast for two guests per room

Upgrade subject to availability at time of check-in

$100 USD Credit Towards Spa Services OR Seven Canyons Golf, once during stay

Early check-in/late check-out, based upon availability