I just spent a few days at the Four Seasons Washington, D.C., one of the mid-Atlantic's finest luxury properties located in the heart of Georgetown and a stone's throw away from many of the area's top attractions. With a staff able to support over 40 languages, it's a home away from home to guests from all over the world – everyone from business professionals to diplomats to families like mine. Our experience was exceptional in every way – it was an absolute treat to be a guest here!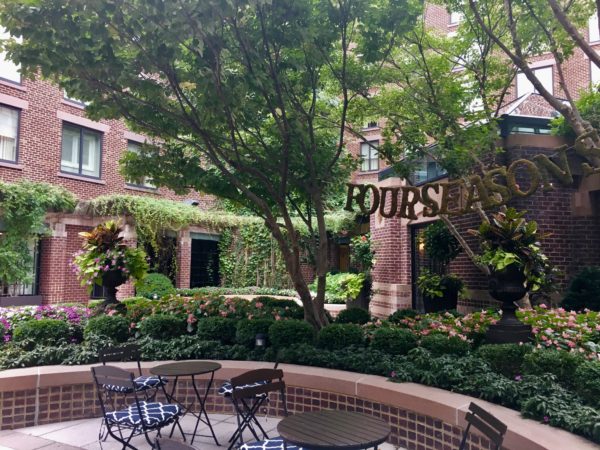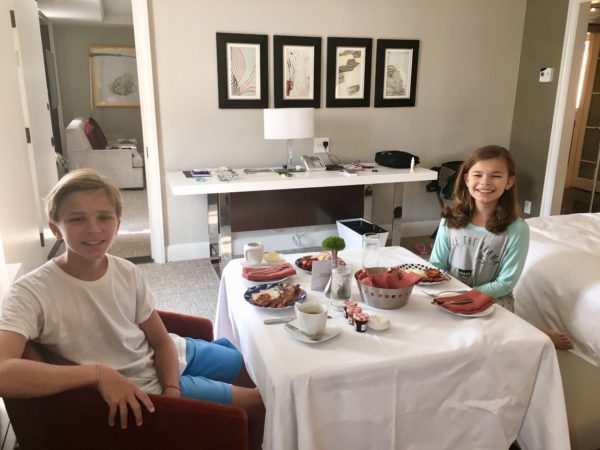 The Four Seasons Washingon, D.C. was the first Four Seasons to open in the United States 37 years ago and has been a leader in the luxury arena ever since. Regularly updated and renovated over the years, the hotel is gorgeous inside and out. I was particularly impressed by the artwork – over 1600 original pieces can be found inside and around the lovely alfresco patio areas.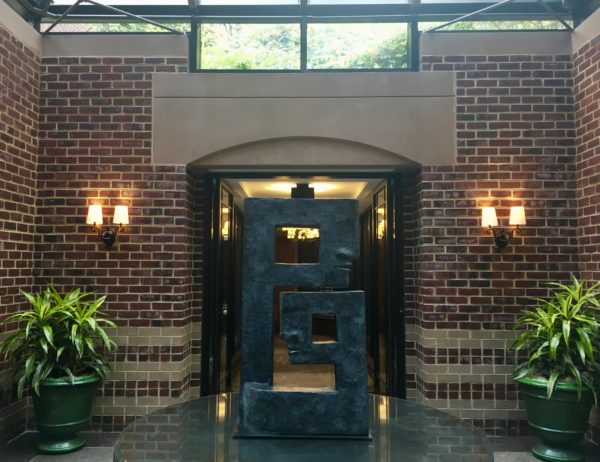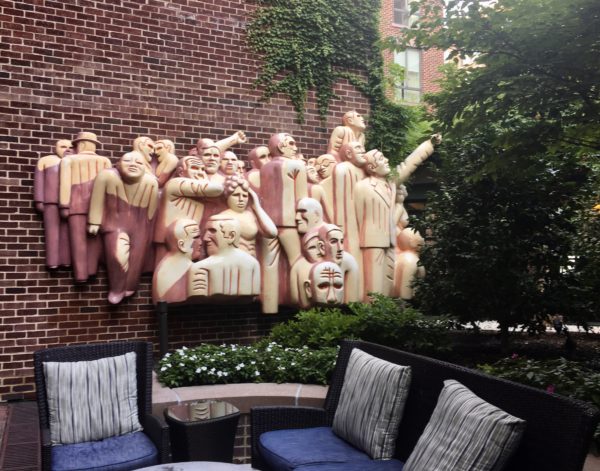 The hotel's 222 rooms and suites were most recently renovated just last year. I would describe the room décor as elegant and contemporary, yet with a cozy residential feel to it. Whether you opt for a room in the East or West wing (connected via a lovely atrium), this theme carries throughout the property and creates a welcoming and pampering environment for travelers.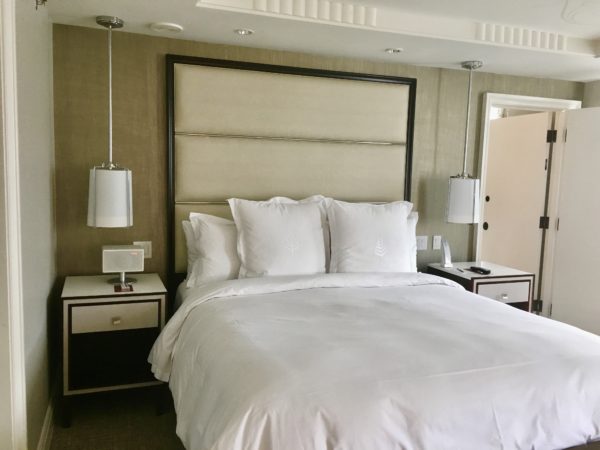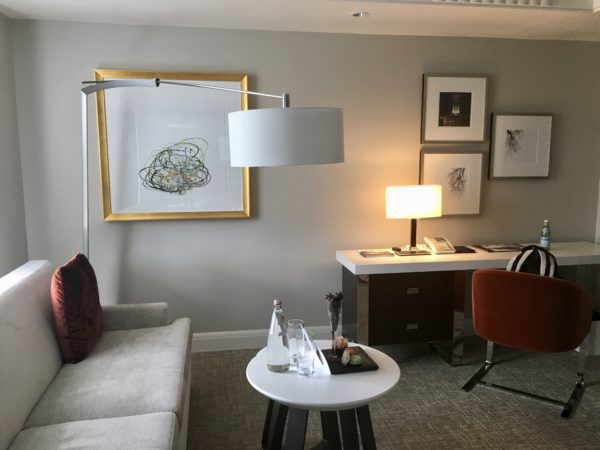 The Four Seasons Washington, D.C. is well-known in the area and regularly frequented by guests and locals alike. BOURBON STEAK, the hotel's signature restaurant by Michael Mina, is a D.C. hot spot and was recently voted Best Steakhouse in the area by Washingtonian magazine. The spa (surprisingly large with eight treatment rooms) is always busy servicing clients who come here for the outstanding experience the hotel delivers.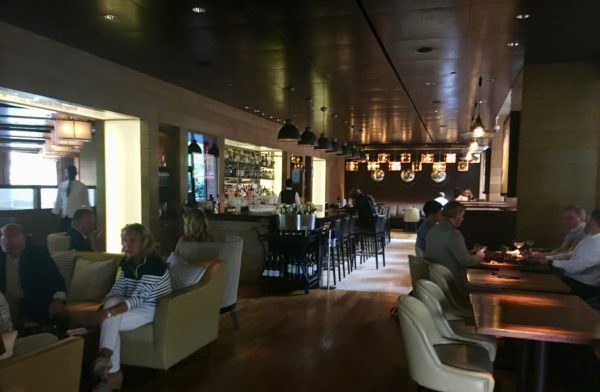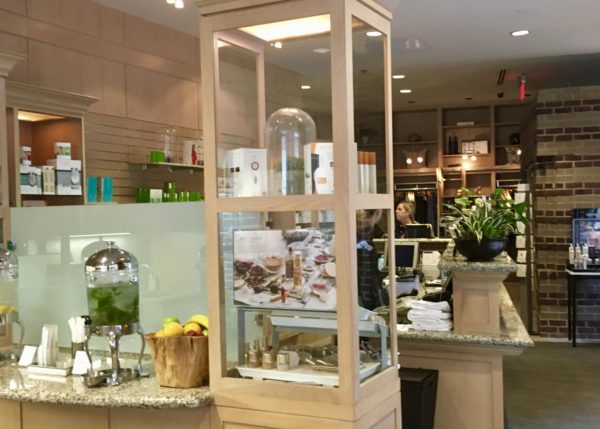 The location of the Four Seasons Washington, D.C. couldn't be more ideal. Guests walk right out onto Georgetown's bustling M Street, famous for its top notch shopping and dining scene. The Kennedy Center is a 10 minute walk away, the National Mall a 15-20 minute walk away, and the hip Washington Harbor area is just a 10 minute walk away. My family spent a fun summer evening there, enjoying a delicious seafood dinner on a restaurant terrace overlooking the Potomac.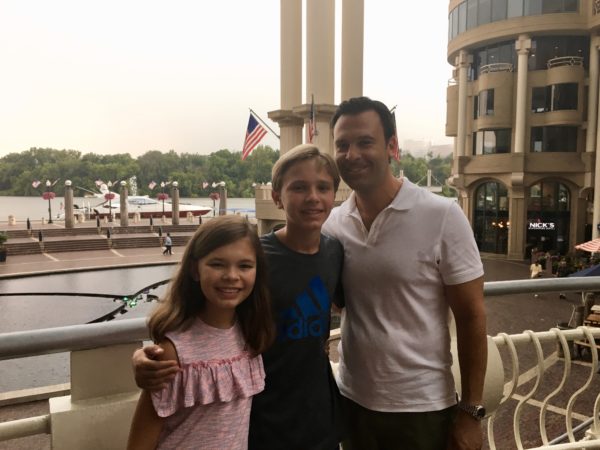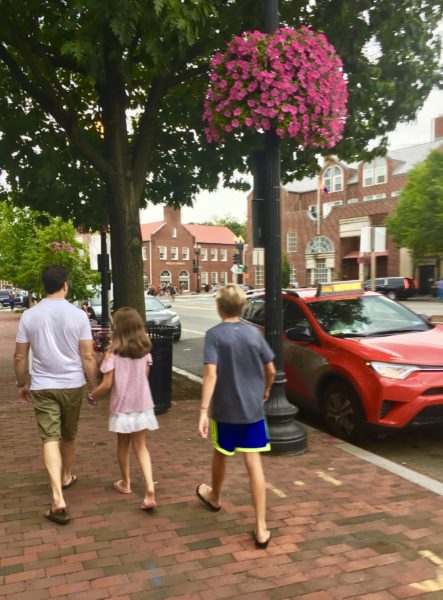 I want to recognize the staff at the Four Seasons Washington, D.C. for the unbelievable level of service they deliver on a consistent basis. From the moment I arrived until the moment I checked out, the service I experienced was flawless. Little touches like the Four Seasons logo mouse pad thoughtfully placed beside my husband's computer at turndown when the housekeeping team must have noticed he'd forgotten to pack his own, or the wheel barrow of stuffed animals presented to my children in the lobby at check-in (my daughter jumped at the chance to add a colorful stuffed turtle to her collection) set this hotel apart from the pack.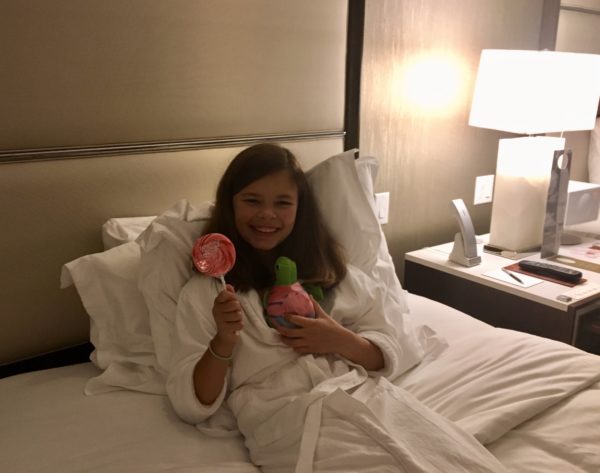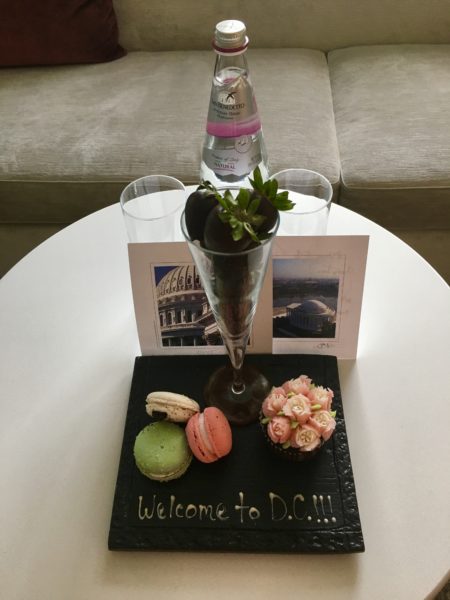 My firm is part of the Four Seasons Preferred Partner network, so I'm able to add the following complimentary amenities to my clients' reservations:
Daily full American breakfast for two people per bedroom, served through In-Room Dining or in the hotel restaurant (including buffets)
Choice of USD100 Spa credit (not applicable to products) or USD100 food and beverage credit once during stay
Upgrade of one category, based on availability at time of check-in (excluding signature suites, villas, and private residences)