I'm just back from a memorable spring break trip to Nicaragua with my family. Nicaragua has been on my radar screen for awhile now, so I was particularly excited to travel there and learn more about this fascinating country. An emerging destination in the luxury travel market, Nicaragua promised to offer an ideal mix of adventure, cultural experiences and relaxation.  It did not disappoint!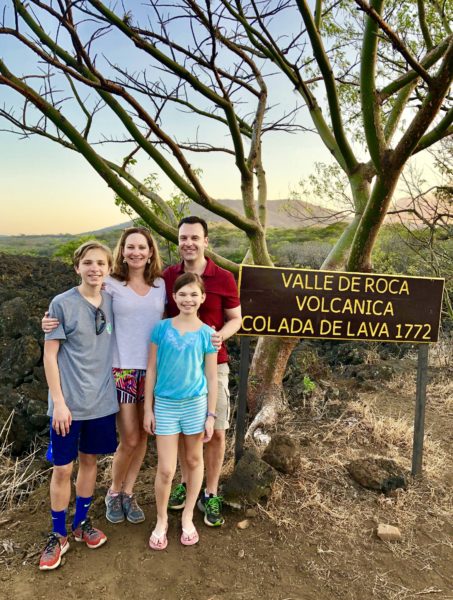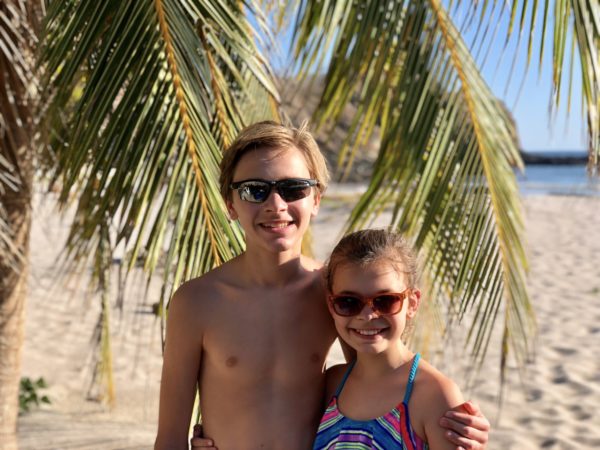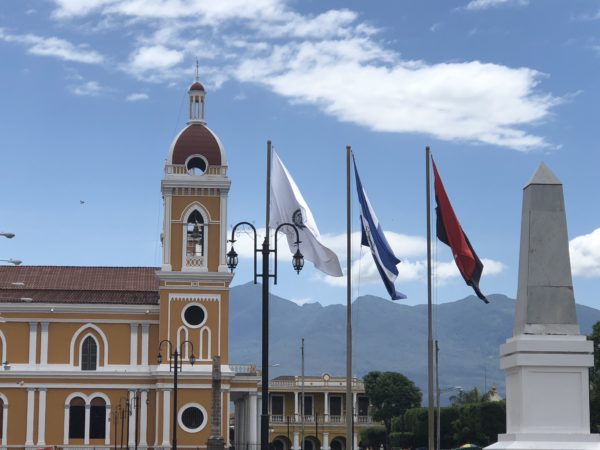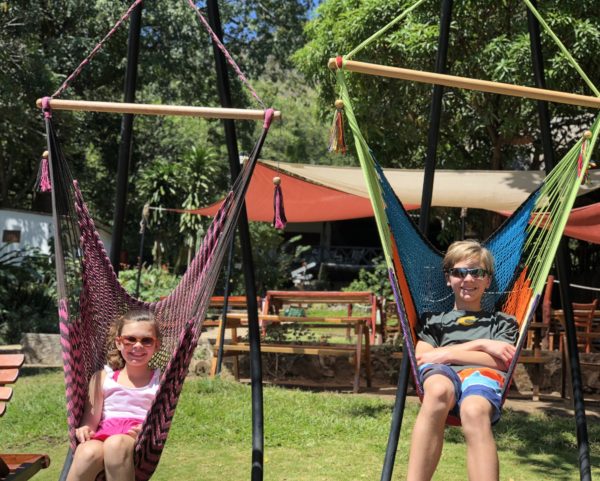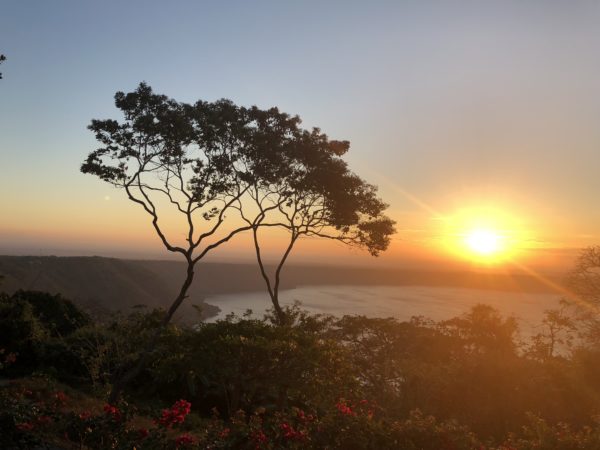 Once I'd decided on Nicaragua, the challenging part was choosing where to stay. The country is quite large, and there are now a number of luxury eco-lodges and resorts to pick from, each with its own distinct vibe and proximity to various excursions.  During the planning process, I worked with my preferred partner for Central America to identify the right spots for my family, just as I match my clients with destinations and properties when making their travel arrangements around the world.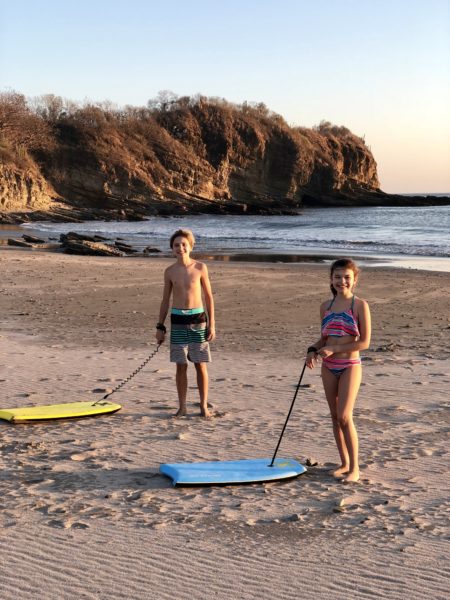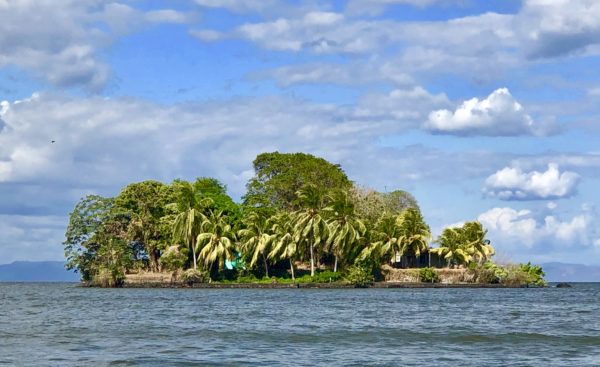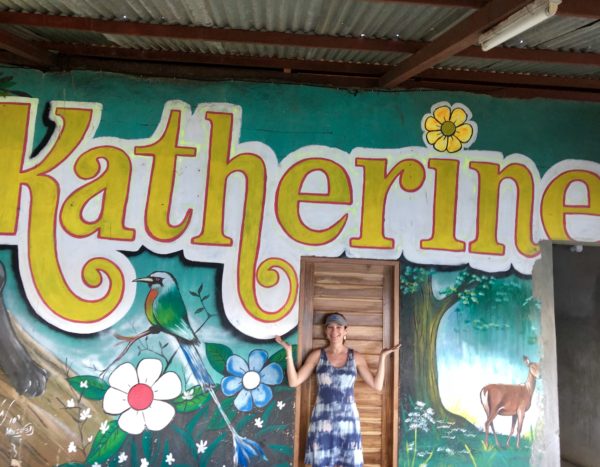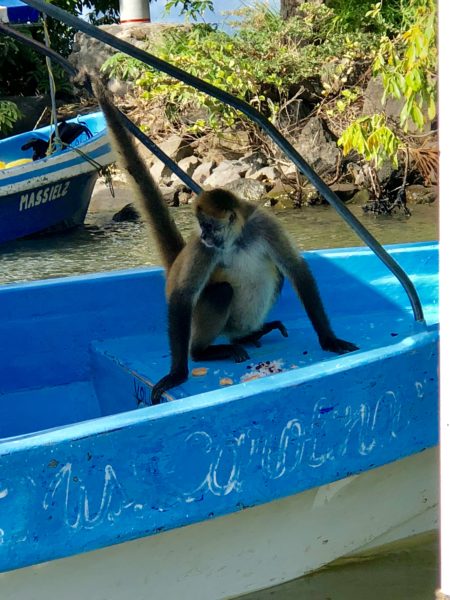 Our first stop was Pacaya Lodge in Catarina.  Located only 40 minutes from Managua, I chose Pacaya not only because of its close proximity to the airport (we arrived on a very late flight), but also because of its close proximity to several of Nicaragua's most popular sites.  The hotel's stunning setting overlooking Laguna de Apoyo and reputation for delicious, local cuisine didn't hurt either!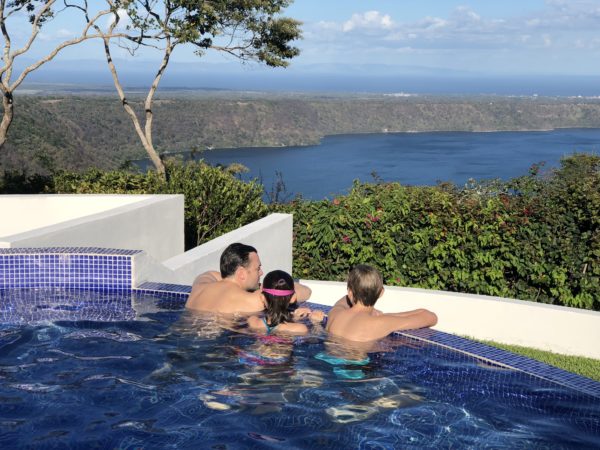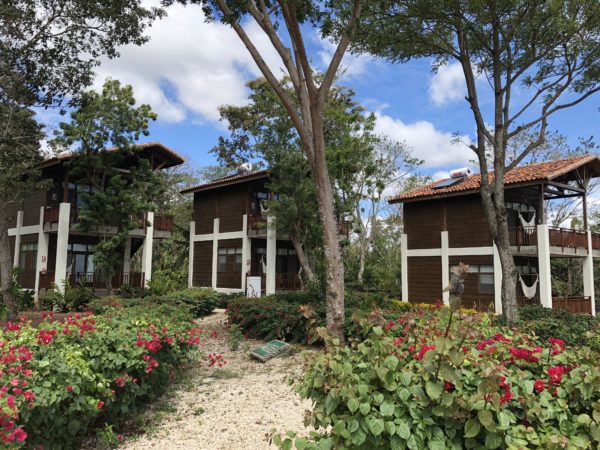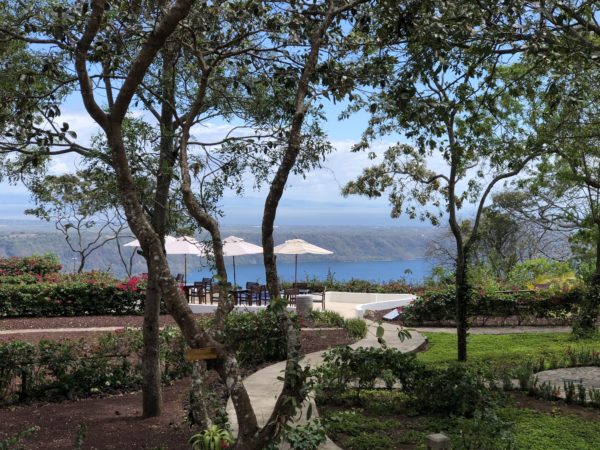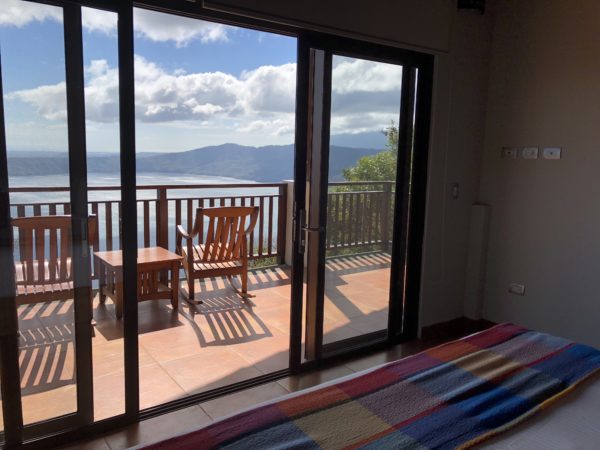 I was particularly intrigued by Pacaya Lodge's community sustainability approach and wanted to see first-hand how they were supporting the local economy.  The hotel was built as part of a larger effort to provide education and jobs to various rural communities in the surrounding area. A visit to Pacaya's local school was a memorable experience for my family we'll never forget.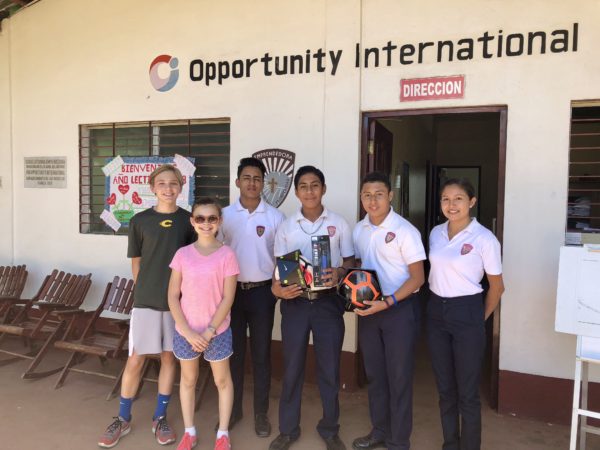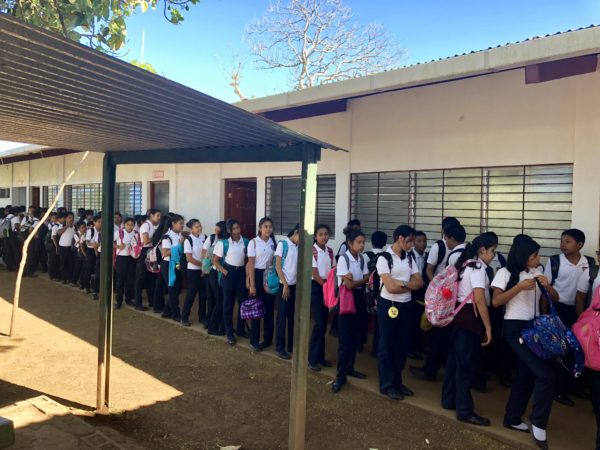 Pacaya Lodge is a great home base for exploring several of Nicaragua's popular sites.  In order to maximize our time, I arranged for a local guide to take my family around the area for the duration of our stay.  We had a wonderful time exploring the colonial city of Granada, cruising beautiful (and huge!) Lake Nicaragua, swimming in the pristine Laguna de Apoyo, and viewing the glowing lava of the Masaya volcano by night.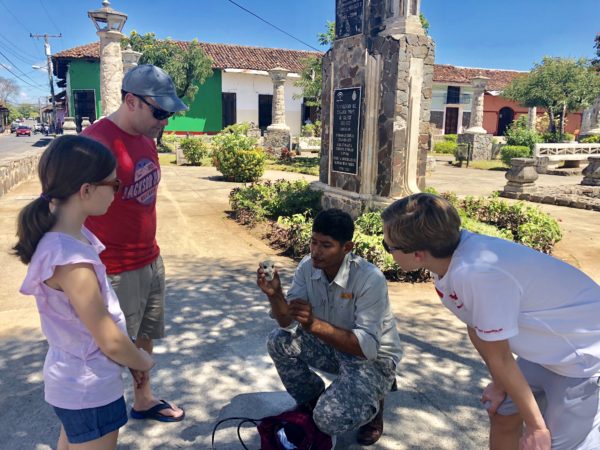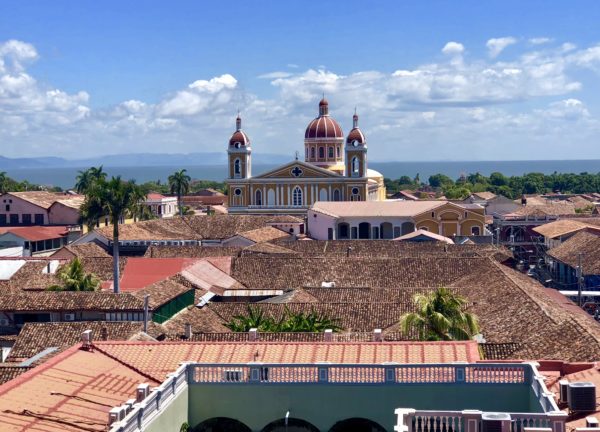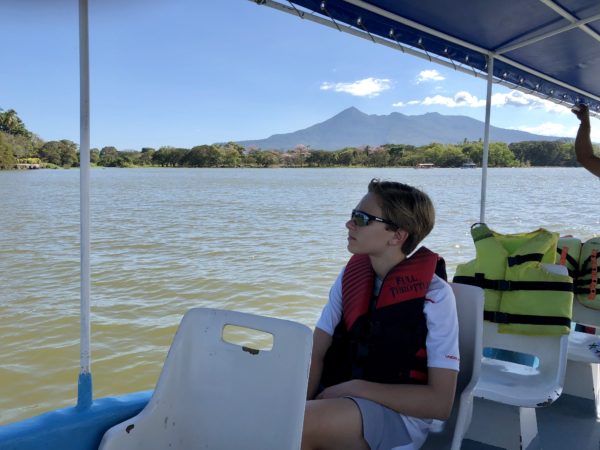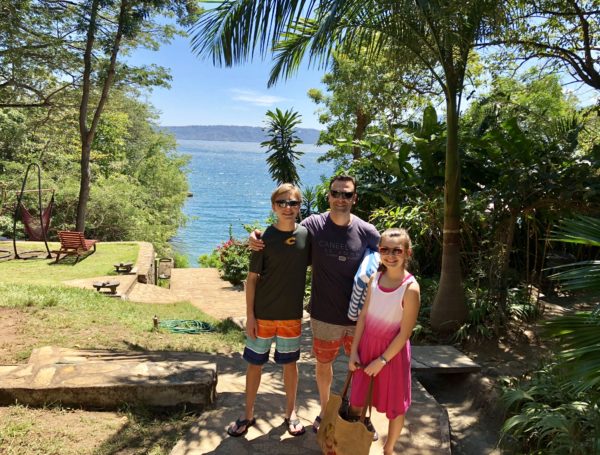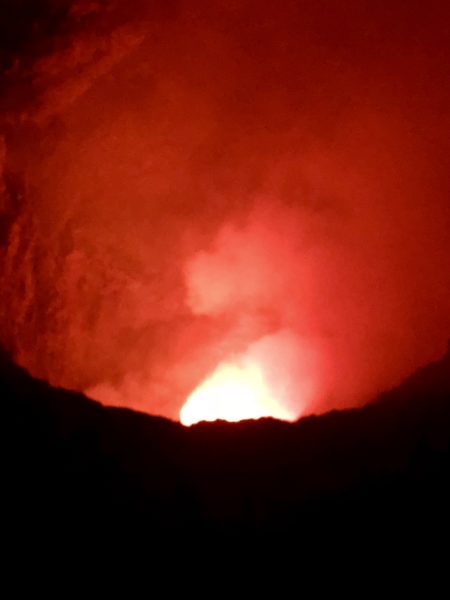 After a few days of exploration and sightseeing, we migrated to the beach for the remainder of our trip.  I chose Morgan's Rock as our home base on the coast.  It's a well-known, luxury hotel in the country I've been wanting to visit because of its new Virtuoso affiliation and recently completed renovations.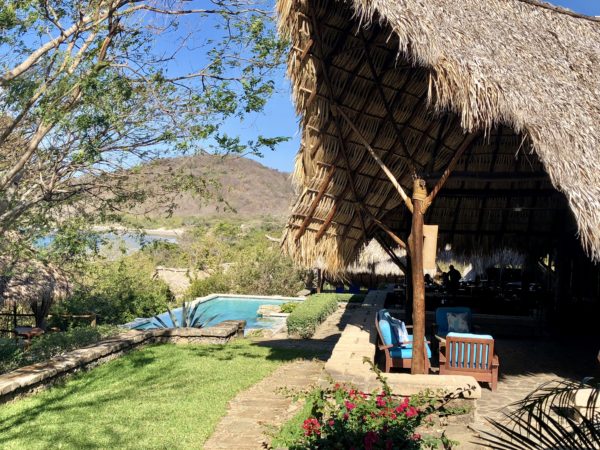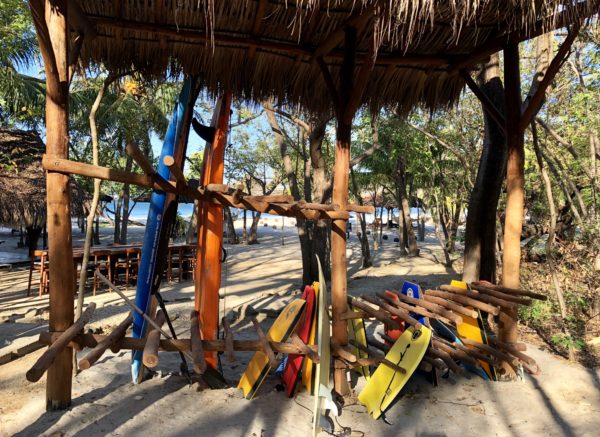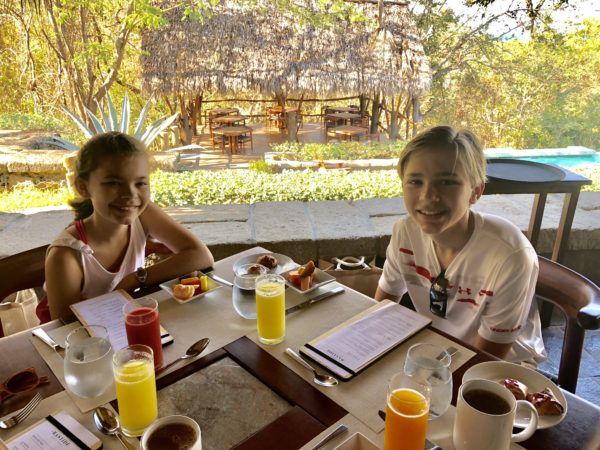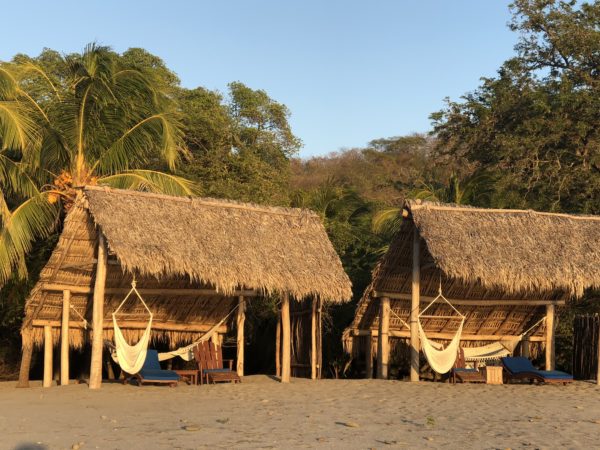 Located in the San Juan del Sur area, Morgan's Rock's setting is literally breathtaking.  The luxurious bungalows and newly constructed villas, perched high on a bluff, blend in perfectly with the surrounding jungle and offer guests stunning, unobstructed views of the beach and Nicaraguan scenic coastline.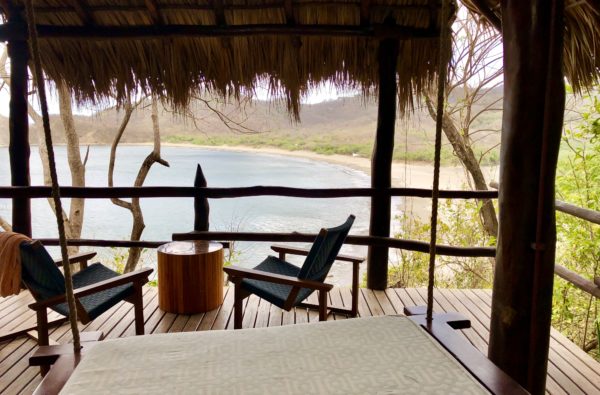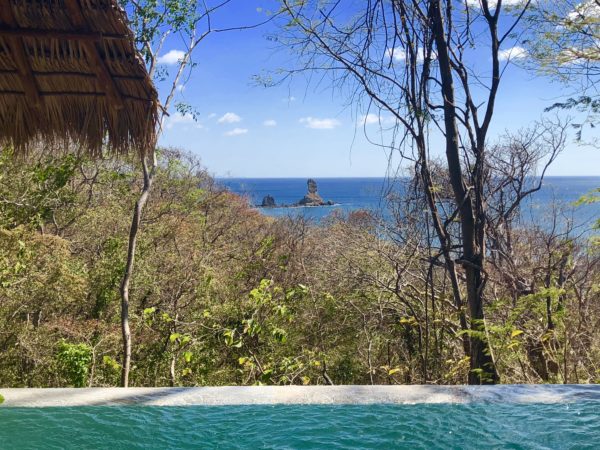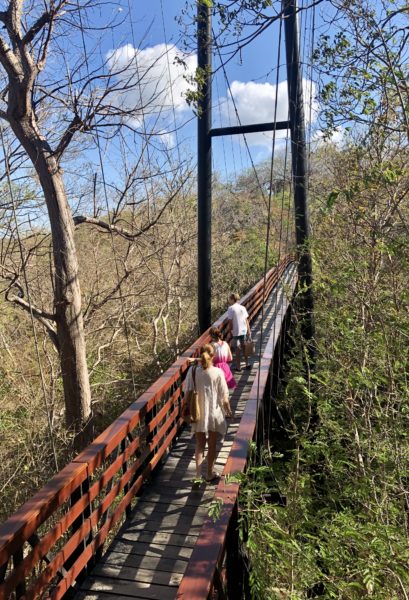 All of the accommodations at Morgan's Rock have a tree-house type setting in the jungle canopy, loaded with creature comforts but all within earshot of monkeys, birds and the crashing waves below.  The two-bedroom villa I booked for my family was outstanding in every way.  Luxury blends with nature in such a thoughtful way, and the spacious plunge pool was the icing on the cake.  My family never wanted to leave!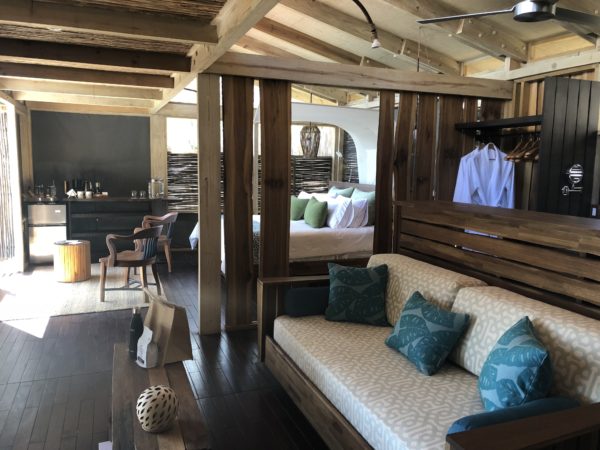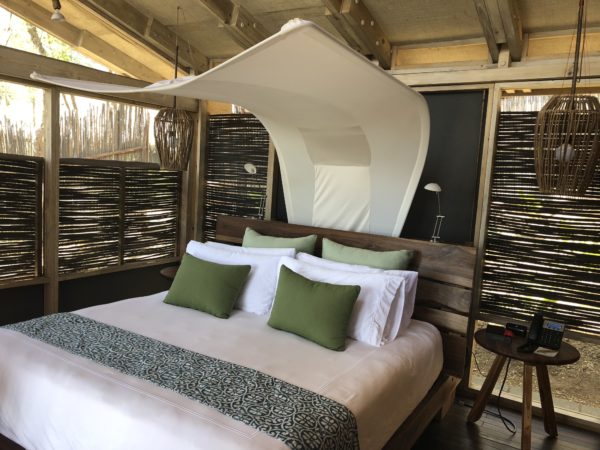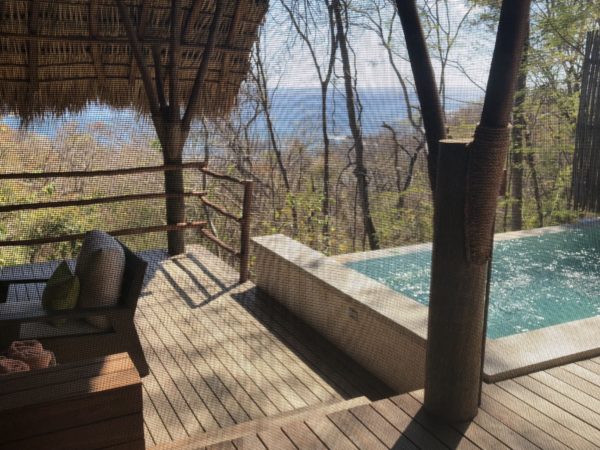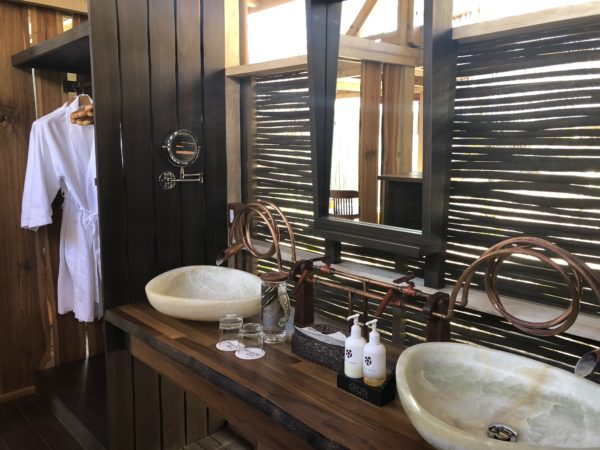 To say the beach at Morgan's Rock is pristine is an understatement.  It's truly one of the prettiest beaches I've personally visited – untouched and blissfully uncrowded.   We spent our days walking the long stretch of sand looking for shells, jumping the waves and kayaking or paddle boarding on the adjoining estuary.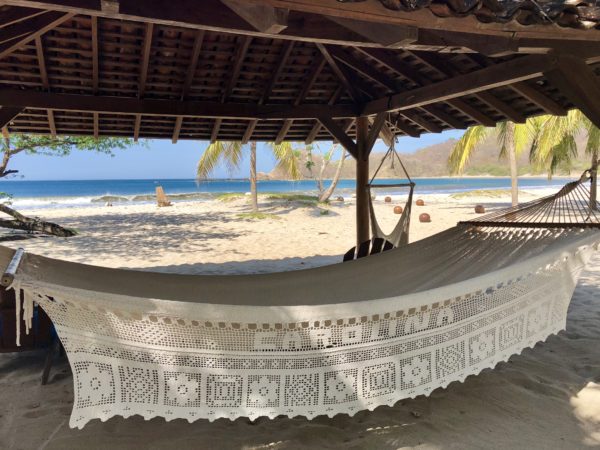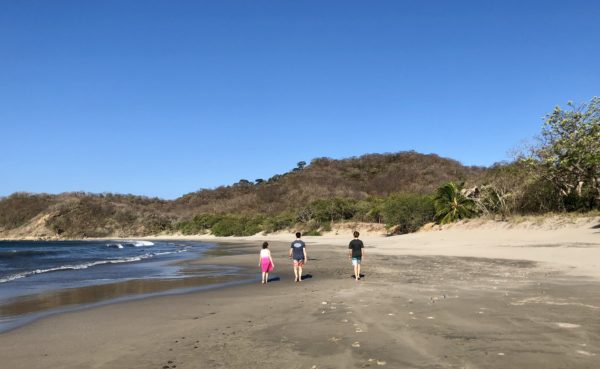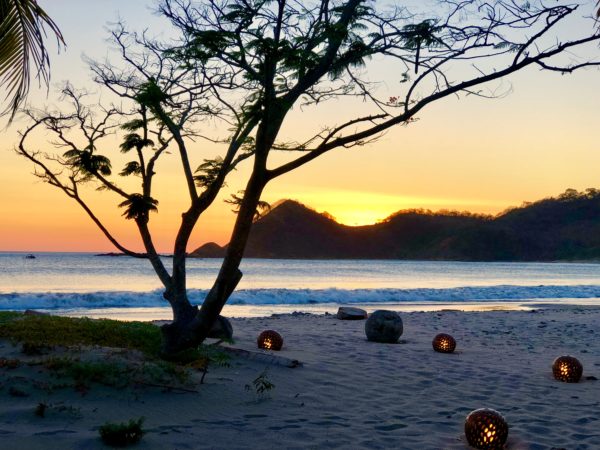 Morgan's Rock also offers guests quite a few activities both on property and in the surrounding area. One of my personal favorites was "Breakfast on the Farm."  We rode through the jungle in an open-air truck looking for monkeys and sloths, ultimately arriving at the hotel's private farm for a truly local experience.  My family had the opportunity to milk the cows, gather eggs and enjoy an incredibly delicious and traditional breakfast "Nica" style.  Zip lining, surfing, shrimp harvesting (yes, they have their own shrimp farm!), boating, and complimentary yoga are just a few of the other options for guests of Morgan's Rock.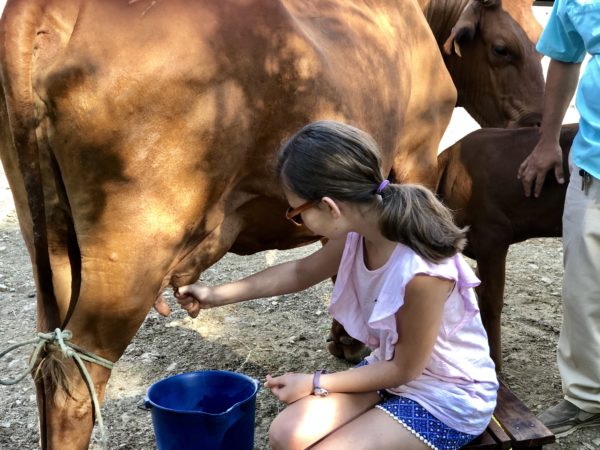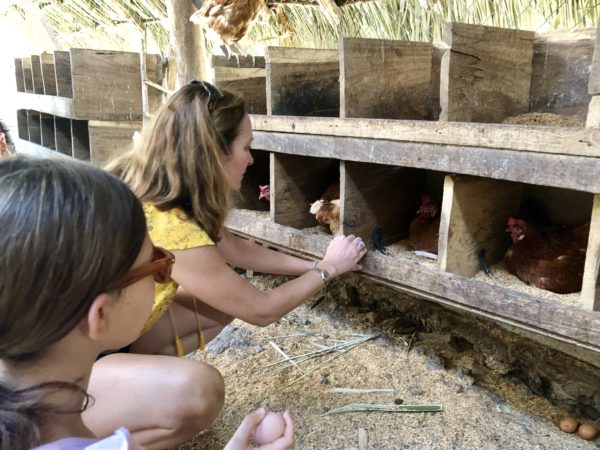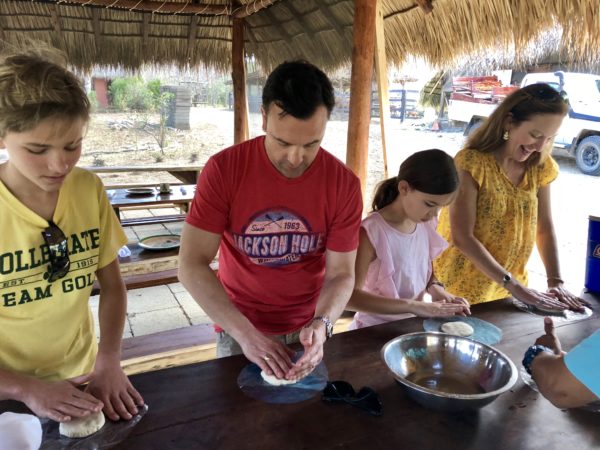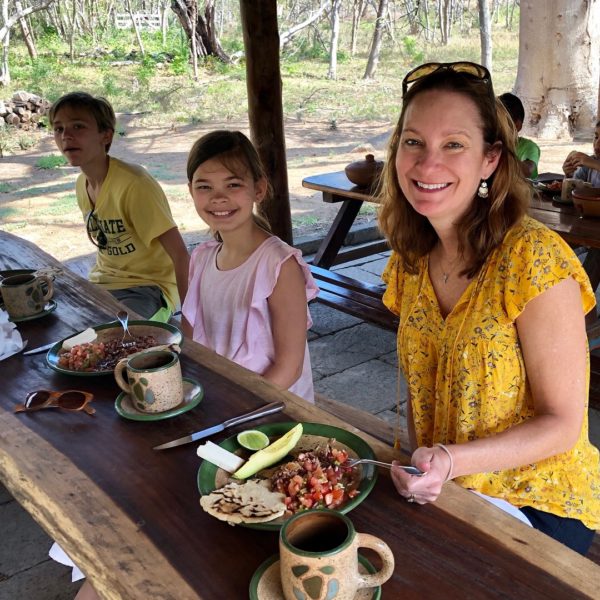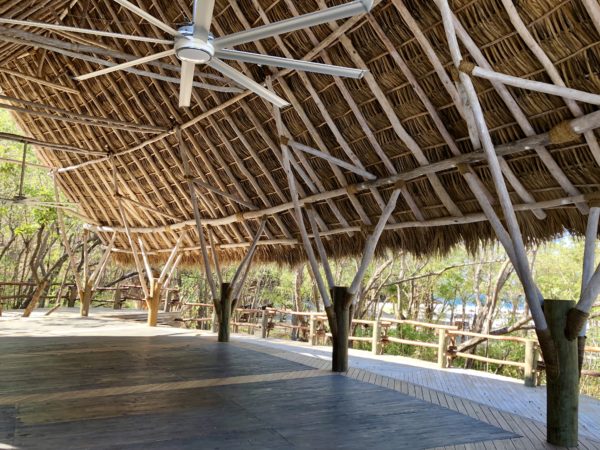 Morgan's Rock is a Virtuoso affiliated hotel, so I'm able to add on the following complimentary amenities when I book a stay for my clients there:
Upgrade on arrival, subject to availability
Complimentary A la carte Breakfast for two daily for duration of the stay
$100 USD equivalent Spa Services credit
One bag of 100% pure Nicaraguan Gourmet coffee
Early check-in/late check-out, subject t o availability