I recently spent a long weekend in South Beach to become more familiar with the area and the numerous luxury properties available to the upscale traveler.  South Beach has been on my wish list for many years, and it was a thrill to personally experience the amazing hotels, restaurants, shopping, and people watching that have made this town famous around the globe.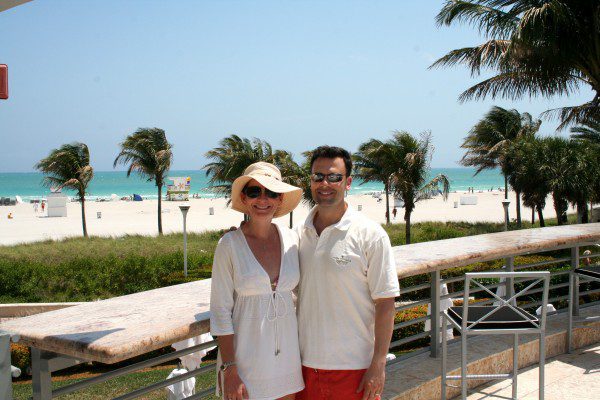 I began my trip at The Tides, a boutique Virtuoso property best described on the hotel's website as "the diva of Ocean Drive." Guests are greeted by good-looking bellmen dressed in all white and whisked into a beautiful lobby of cream, gold and beige.  A complimentary "Signature Drink" was immediately slipped into my hand, and in an instant, I felt like a movie star on vacation.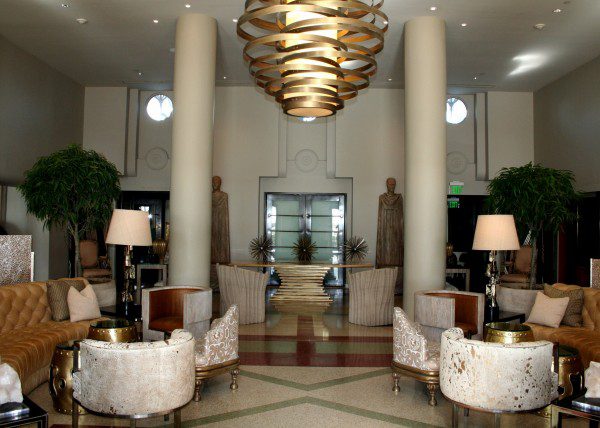 My husband and I opted to dine at the hotel's sidewalk cafe, and the meal was truly incredible.  I enjoyed a fantastic mojito and fresh ceviche while watching the diverse crowd of locals and tourists from all over the world meander by.  Next up was a lazy afternoon on the beach, which was wider and cleaner than I ever imagined.  The water boasts the same turquoise hues of the Caribbean, and despite the large number of people enjoying its beauty, I never felt it was too crowded.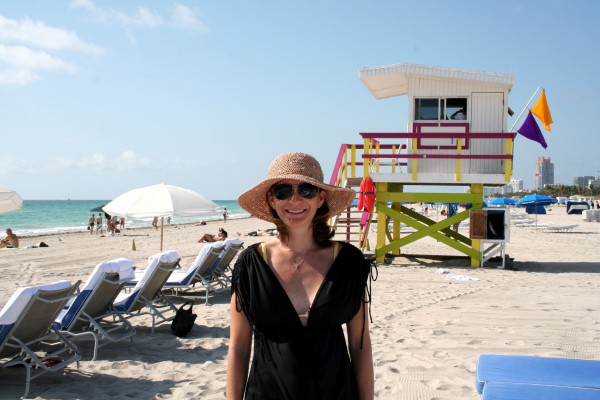 There are a number of different room categories offered at The Tides, and after seeing them all, I can honestly say there isn't a bad room in the house.  Each room provides a direct ocean view, and the decor had a consistent "South Beach chic" vibe to it.  Because of my Virtuoso affiliation, my clients receive complimentary full breakfast for two daily, one lunch for two (up to $75 value), and a room upgrade if available.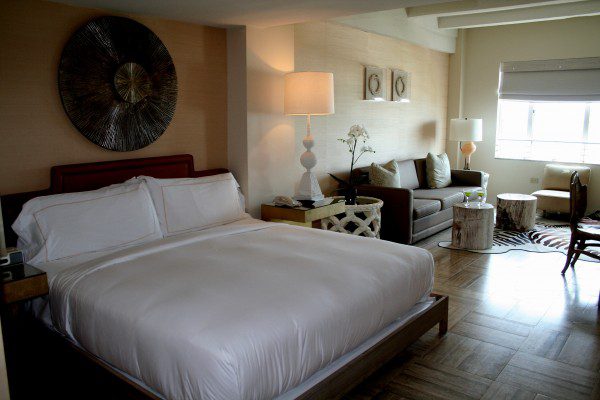 My next stop was the Ritz Carlton South Beach, another Virtuoso institution in this town of  luxury hotels.  The staff greeted me in the typical Ritz Carlton fashion – with flawless professionalism and a true commitment to customer service.  The hotel is located literally steps from the best restaurants, shops and clubs in South Beach.  In addition to offering the only club level lounge in South Beach, it also has the only beachfront restaurant in town (called The DiLido Beach Club).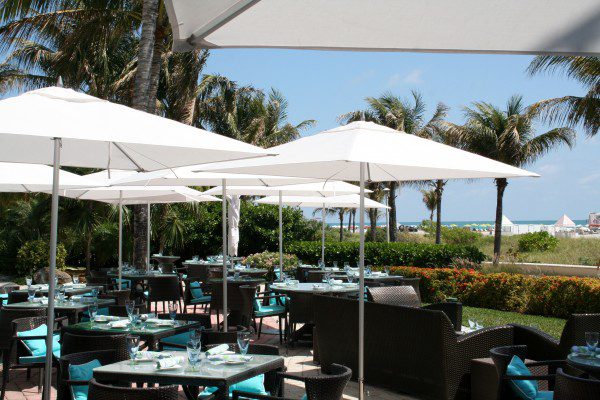 I cannot say enough good things about Club Level at the Ritz.  It is worth every penny!  The food presentations run all day long, and the wine, champagne, and spirits flow from lunchtime to bedtime.  The club lounge is located on the 10th floor, and wall to wall windows give guests spectacular views of both the beach and Biscayne Bay.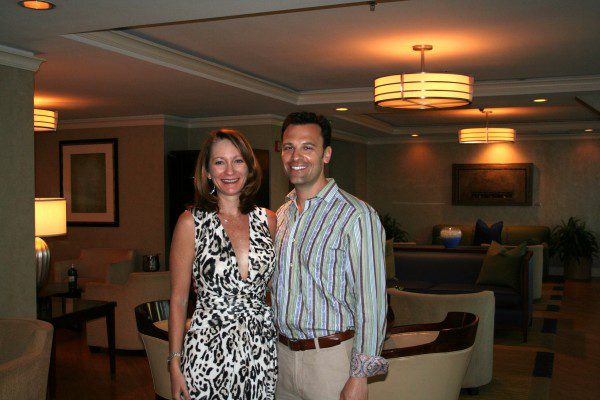 The rooms have a more traditional Ritz Carlton feel to them, and they are comfortable and well stocked. Virtuoso guests receive some excellent amenities here:  daily buffet breakfast for two, a $100 spa credit, and a room upgrade if available.  For travelers seeking the familiarity of the Ritz Carlton product and a central location, this hotel is an ideal choice.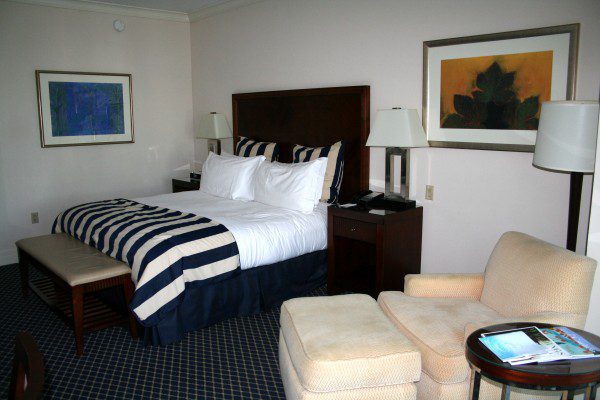 I also spent some time at The Setai, a 135 room Virtuoso property of pure luxury.  Its Asian influenced decor is both serene and sophisticated, and some of the interior details are quite remarkable.  The lobby boasts a floor made up entirely of centuries-old brick imported from Shanghai, and the mother of pearl bar couldn't be a swankier spot to enjoy your favorite martini.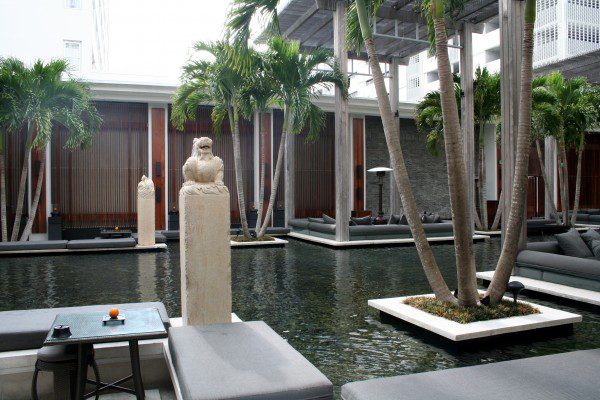 I was particularly impressed by The Setai's commitment to room quality.  Their rooms are in immaculate condition, mainly due to the fact that no interior is older than 365 days.  The hotel is constantly refurbishing and upgrades every room once a year:  a luxury few other properties in the world can afford. Guests have the choice of staying in either the main hotel or the new tower with larger 1, 2 and 3 bedroom suites.  Virtuoso amenities at The Setai include full buffet breakfast daily for two, a $100 spa credit, and a room upgrade if avaialable.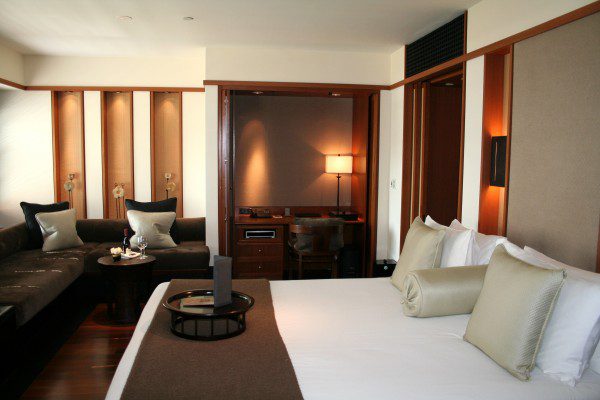 For spa lovers, The Setai offers some of the nicest treatment rooms in South Beach.  I especially liked their spa suites, which hold up to four guests at a time and are ideal for a girls' getaway.  After relaxing at the spa, no stay at The Setai would be complete without spending time at one of their three pools.  Each one is maintained at a separate temperature, so depending on your mood and the weather, you can choose accordingly!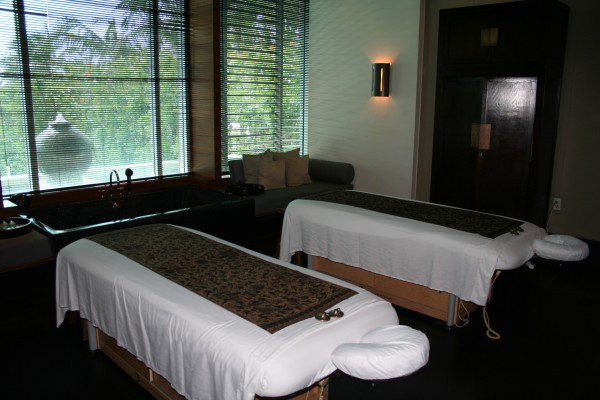 When I wasn't checking out hotels, I spent my time in South Beach dining at fantastic restaurants and buying more than I should at some of their wonderful boutiques.  The town lived up to every expectation and exceeded it in terms of the friendliness of the people.  I met people from all over the world, and their warmth mirrored the warm sun of this tropical American paradise.  When can I go back???