My family's arrival into south Florida reminded me of something out of a Miami Vice episode….a white stretch limo was waiting for us at the airport, courtesy of my favorite transfer company in the area.  My children were giddy with excitement!  We opted to fly into Ft. Lauderdale for our visit to the Ritz Carlton Key Biscayne because of Jet Blue's competitive rates and direct schedule from Richmond.  A quick 45 minutes later, and we'd arrived at my new favorite family hotel in the Ritz Carlton portfolio.  Alternatively, you can fly directly into Miami and get to the property within 20-30 minutes.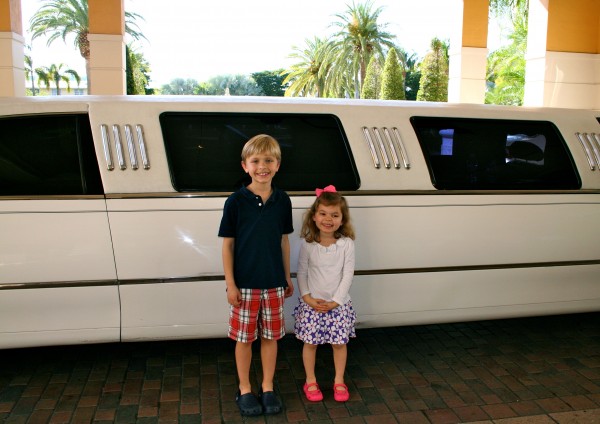 Key Biscayne is located across the causeway, away from the hustle and bustle of Miami.  It has an ideal location in my opinion – quiet and relaxing, but just a few minutes away from Miami, South Beach, Cocunut Grove, Coral Gables, etc.  In other words, families can escape here but easily venture off property to experience the fantastic shopping, dining and cultural diversity that defines the greater Miami area.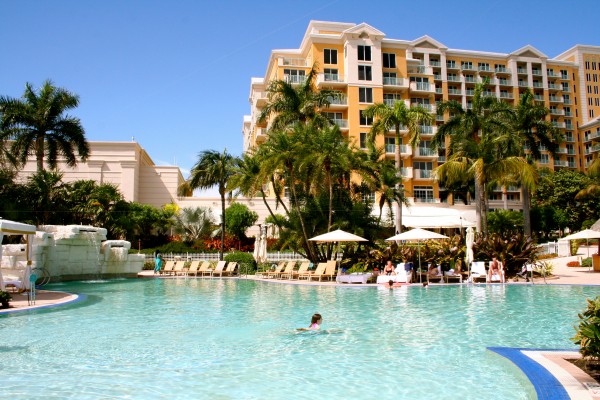 We booked an Oceanfront suite – spacious and ideal for a family of four, with fantastic views of the ocean and grounds below.  Guests can expect the regular creature comforts they've grown to love when booking a Ritz Carlton hotel, all delivered with exceptional service and friendliness.  I truly felt like a rock star when we arrived, and I later verified with a few guests that my experience had been consistent with others.  The bellman who materialized with champagne for the adults and lemonade for the children on a silver tray was a particularly nice touch.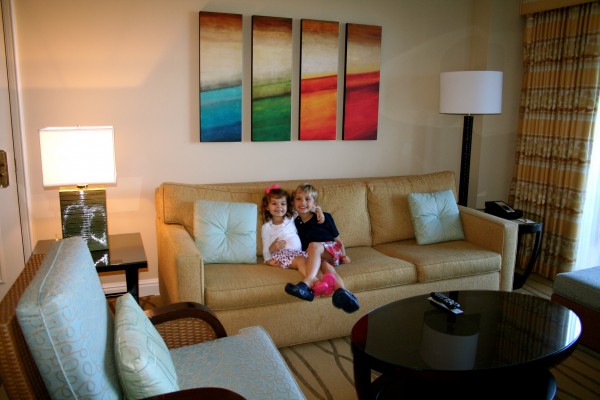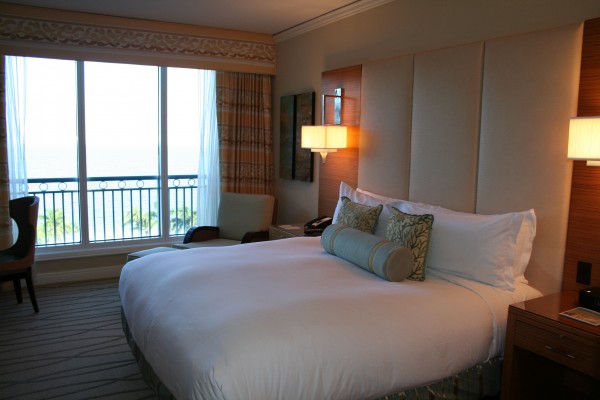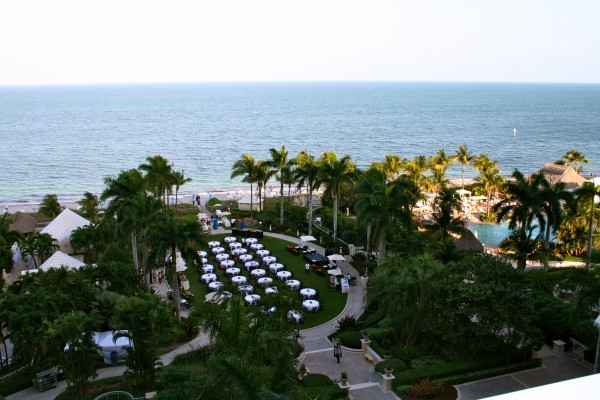 The dining at this property is top notch, and service is flawless.  I found the food to be exceedingly good, and the venues diverse.  Cantina on the beach with it's Mexican flair was a favorite, but I also really enjoyed Cioppino's elegant Italian fare and setting . My children found something they liked at every meal thanks to the expansive kids menu offered at all of the hotel's restaurants.  We spent our last lunch at Dune, the hotel's newest dining option, specializing in burgers served right on the beach.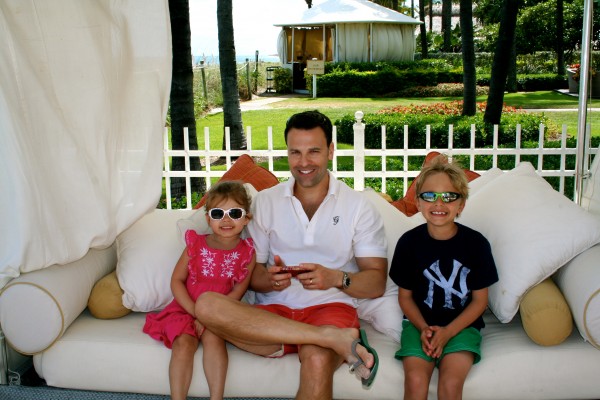 The Ritz Carlton Key Biscayne offers an impressive number of activities for guests to enjoy.  It boasts the largest tennis center in the entire Ritz portfolio (11 courts total), a 20,000 sq ft spa with 21 treatment rooms, a spacious fitness center, spinning room, stretching room, non-motorized water sports, and outdoor games for families such as pool, ping pong, and even a lawn for kicking around a soccer ball!  The Kids Club, which offers organized activities for children from the ages of 5-12, is another well loved and used facility.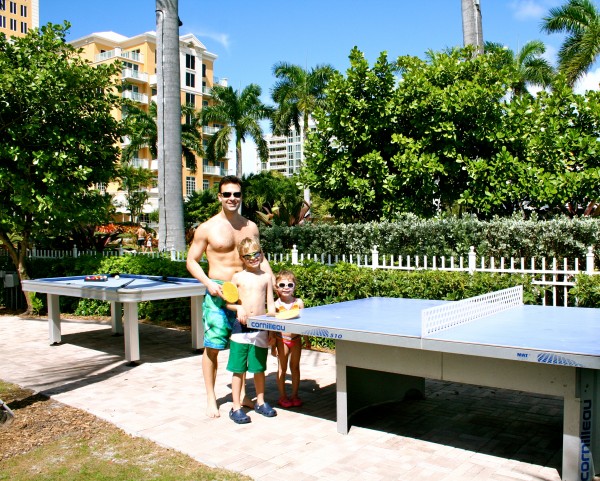 My family spent the bulk of our time at the family pool or playing on the beach.  The family pool was designed with a zero entry, which is ideal for younger children.  My husband and I could relax because our daughter was safely able to get in and out of the pool by herself.  And for parents who are able to steal away a few moments without their children, the adults only pool was a quiet sanctuary perfect for reading and relaxing.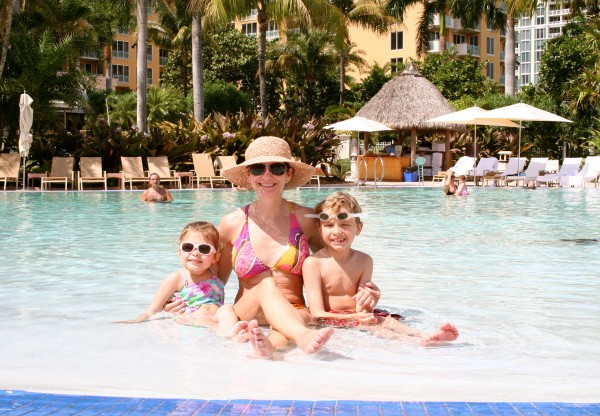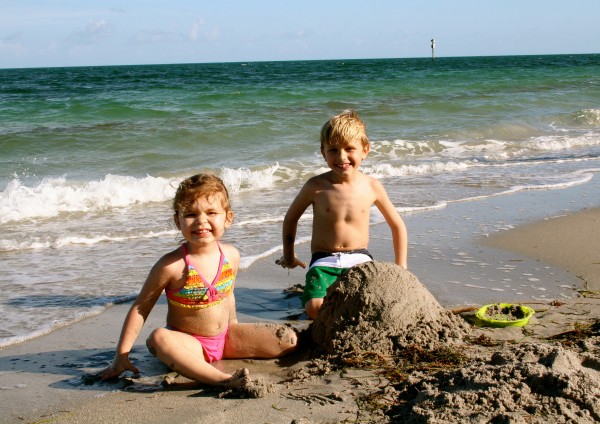 I opted for Club Level again for this trip because time and time again, it's proven to be an excellent value.  The lounge serves good quality food and drinks all day long, and I was particularly fond of the hotel's "Club on the Beach," another amenity unique to the Ritz Carlton Key Biscayne.  Club level guests could walk right over from the pool and grab a snack and non-alcoholic drinks throughout the day.  It was a great perk and very convenient for club guests who didn't want to leave the sun and go to the 9th floor lounge.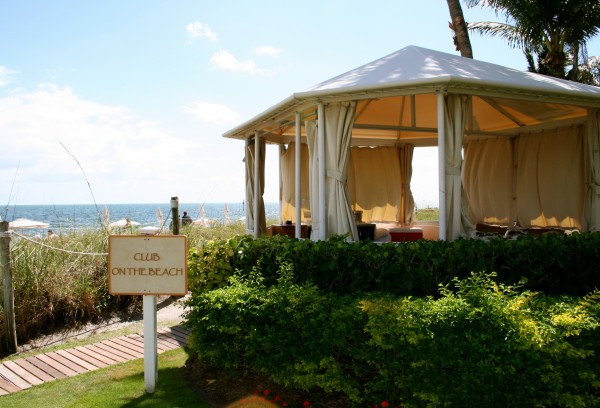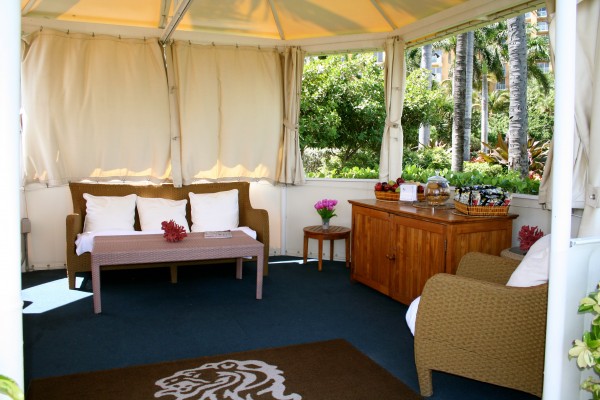 My firm is a part of the elite Ritz Carlton STARS program, which translates into extra perks and amenities for my clients when I book them at this hotel (and any Ritz Carlton, for that matter!).  At the Ritz Carlton Key Biscayne, my clients receive the following amenities: Daily breakfast buffet for two people per room in Cioppino, $50 spa credit per room, $50 food & beverage credit per room, and a room upgrade if available.