I just stayed at the Ritz Carlton San Juan, the first part of my family's two-island summer trip to Puerto Rico and Virgin Gorda. Located literally 5 minutes from the airport, the Ritz Carlton San Juan is an ideal choice for travelers seeking a quick get-away or planning to visit another part of the Caribbean. San Juan is the hub of the Caribbean, so virtually every island is easily accessible from its runways.
The recently renovated rooms at the Ritz Carlton San Juan have a sleek décor and luxurious bathrooms that guests of Ritz Carlton hotels have come to expect. We opted for an Oceanfront Junior Suite connecting to an Oceanview room with club level access and were thrilled with our accommodations. The Club is located on the 9th floor and has beautiful views of the pool and beach area below.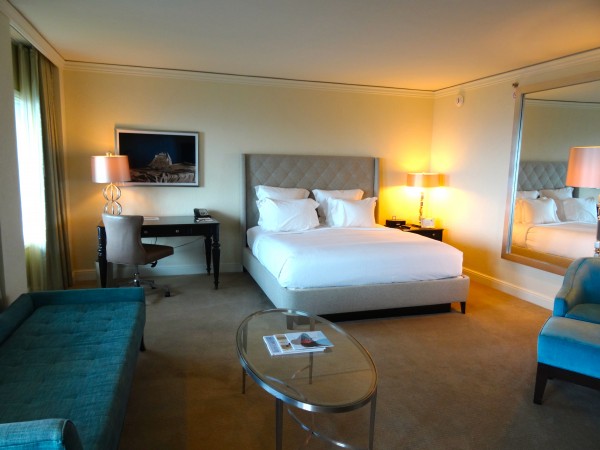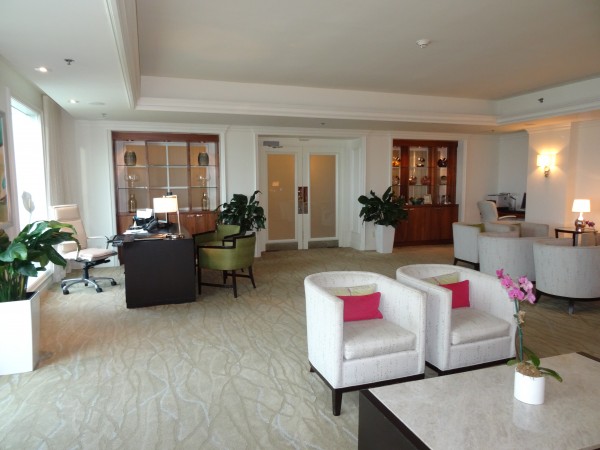 I cannot stress enough the value offered when you book a Club Level room at any Ritz Carlton property. Guests of the Club are offered full breakfast, lunch, heavy hors d'ouevres, and dessert presentations daily, as well as an open bar. The food is excellent, and the personalized attention makes for a particularly pleasant stay. We were greeted by name each time we entered the lounge and regularly leveraged the knowledgeable concierge team to help with excursions, dining recommendations and more.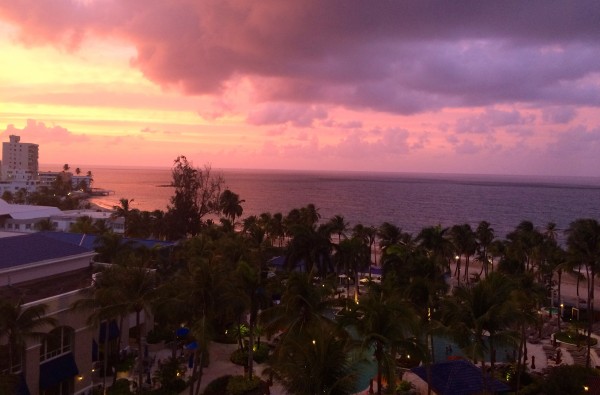 My family spent many happy hours lounging by the beautiful beachfront pool, with its attentive and friendly staff members taking care of our every need. Fruit infused water and suntan lotion were offered at multiple stations as well. I particularly appreciated the lotion as my family didn't check any bags, so we weren't able to bring much with us!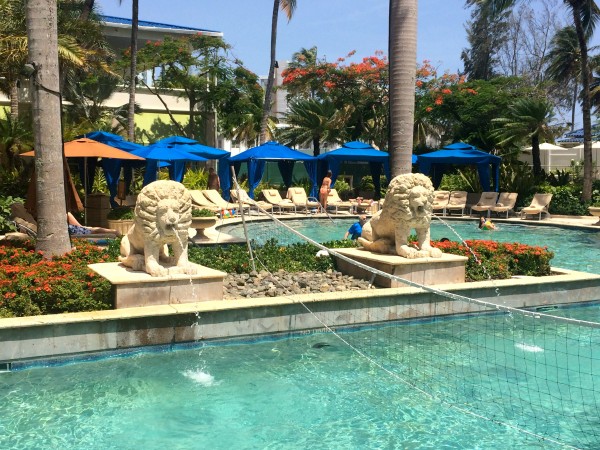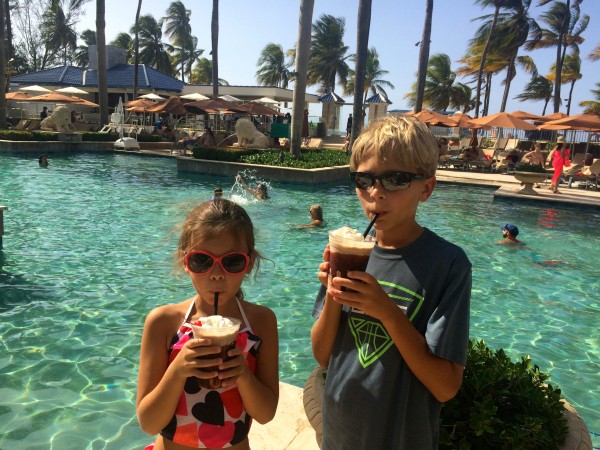 The beach is surprisingly lovely given the hotel's urban setting in downtown San Juan. It stretches out for over two miles of white sand and beautiful blue water. The surf was calm, the area was never crowded, and the width of the beach made it great for long walks.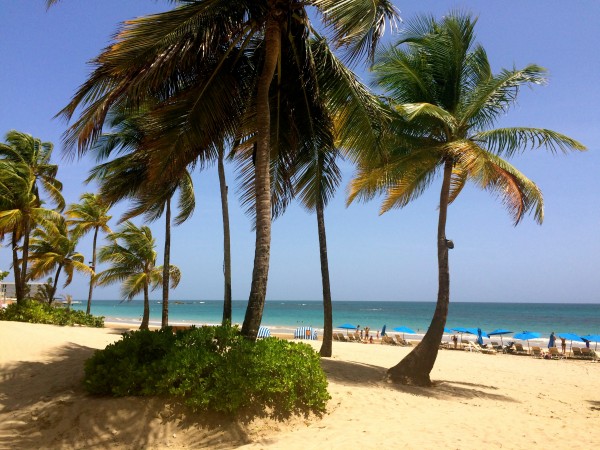 We spent a day visiting Old San Juan and the amazing forts that flank its coastline. The history of this area is fascinating. My family walked away with a much better understanding of the Caribbean's exciting history and Puerto Rico's key role in it for many hundreds of years.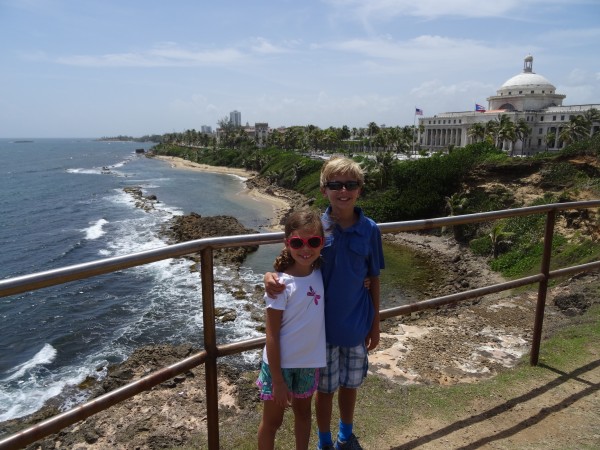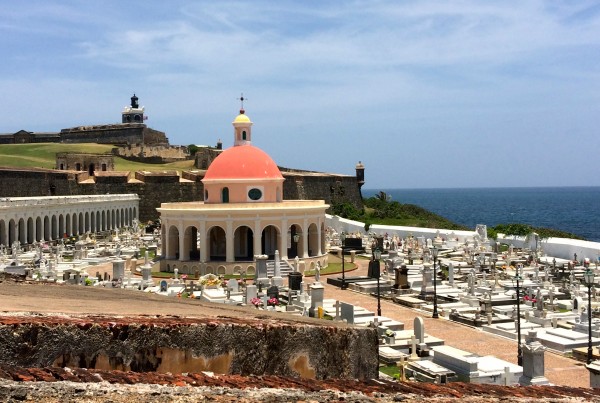 When we'd finished walking through the forts, we wandered the charming streets of Old San Juan, ducking in shops here and there and admiring the colorful buildings and their famous architecture. We also enjoyed a fantastic lunch in one of Old San Juan's historical buildings – great service and atmosphere.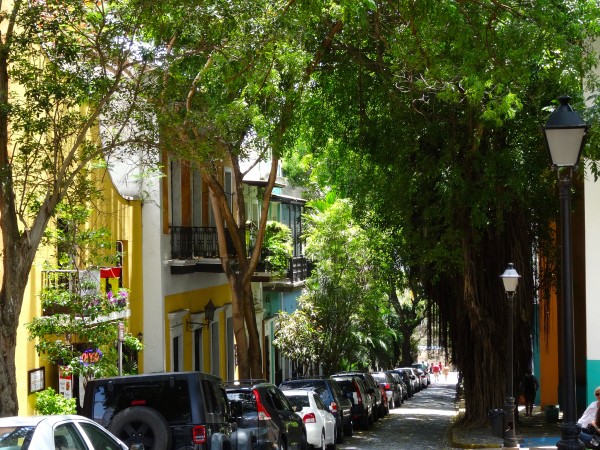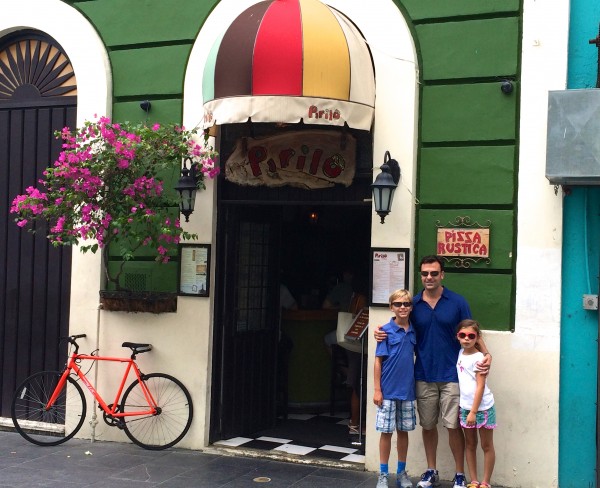 If guests don't want to leave the property, there is no shortage of facilities and restaurants for them to enjoy. The Ritz Carlton San Juan has a good fitness facility, well appointed spa, and a casino located right off the lobby. Il Mulino is one of the best Italian restaurants on the island and draws a loyal crowd. Additionally, there is a swanky oceanfront dining option called the Ocean Bar and Grill, and the well-known branded BLT Steak restaurant as well.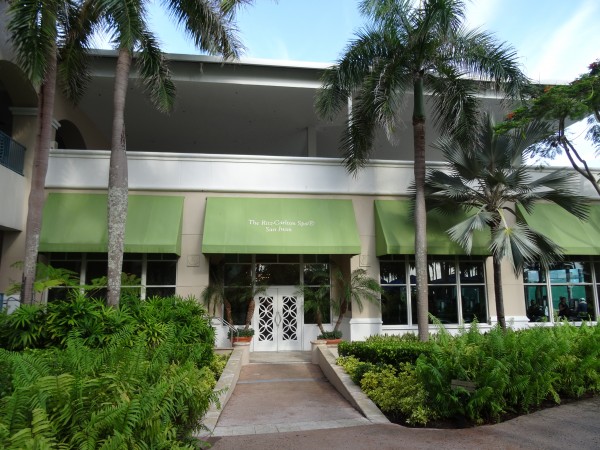 Brownell is part of the Ritz Carlton STARS program as well as Virtuoso, so my clients receive the following amenities when I book their stay at the Ritz Carlton San Juan:
Daily buffet breakfast for two people per room at Mares Restaurant
$100 food & beverage credit
Welcome amenity
Room upgrade if available at the time of check-in