I've just returned home from a special trip with my family to the southern Riviera Maya of Mexico. I'd been to the Riviera Maya a number of times before but never ventured this far south, where the crowds are sparser, the beaches are prettier, and the pace of life is generally slower.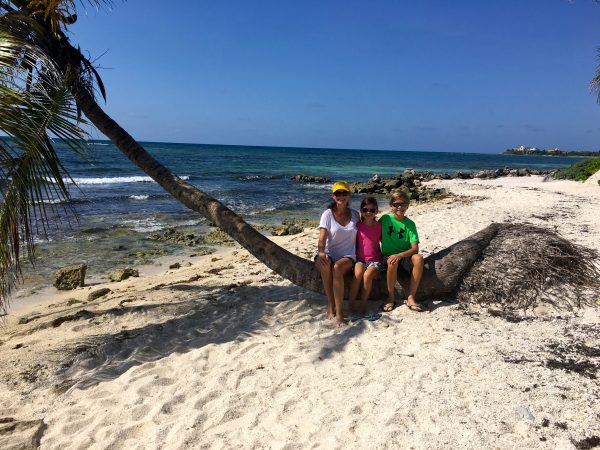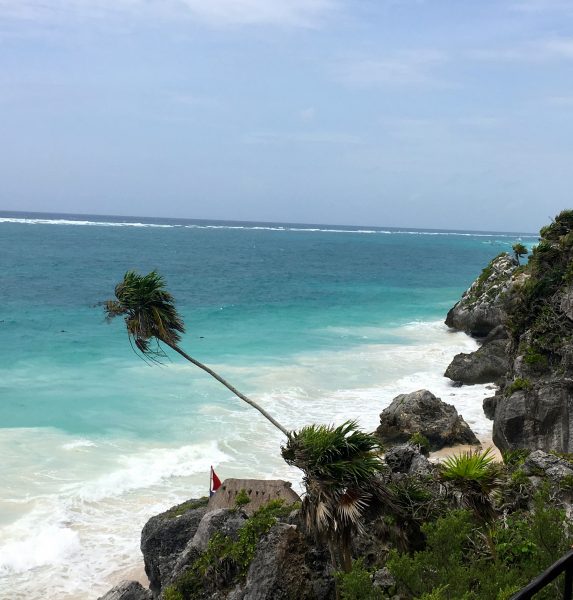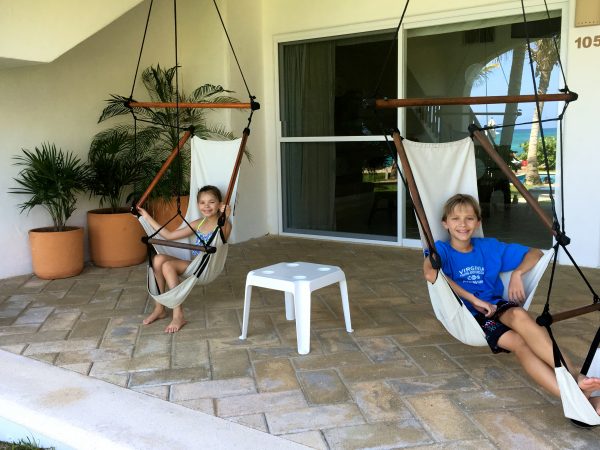 For our home base, I chose the town of Akumal – a charming beach town with wonderful dining, shopping and picturesque Akumal Bay where we could snorkel with the turtles who permanently reside there.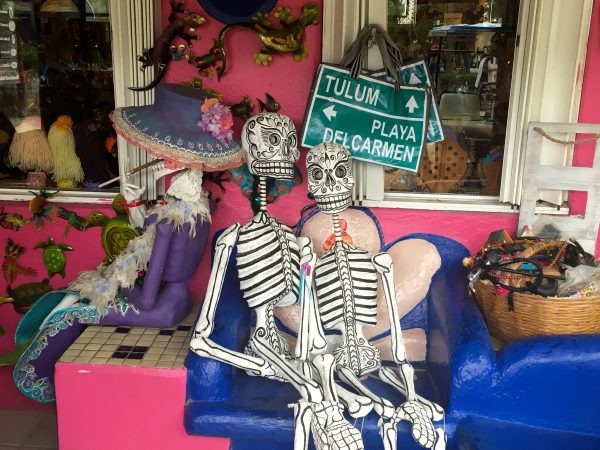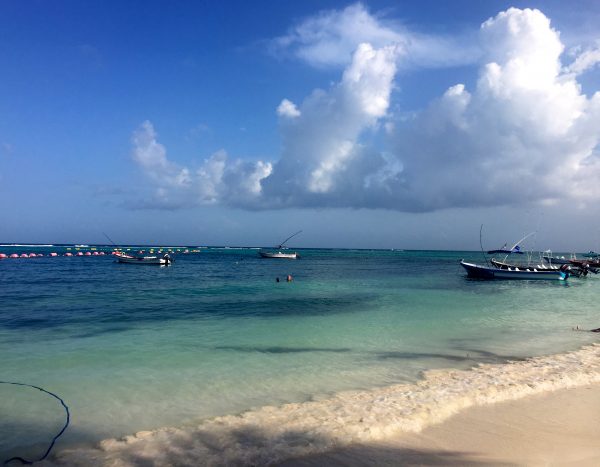 I booked a lovely, low-key hotel five minutes outside of town called Las Villas Akumal.  This boutique, condo-style property offers multiple bedroom configurations (1-3), a full kitchen and spacious living room area, so it was a perfect set-up for my family to spread out and relax.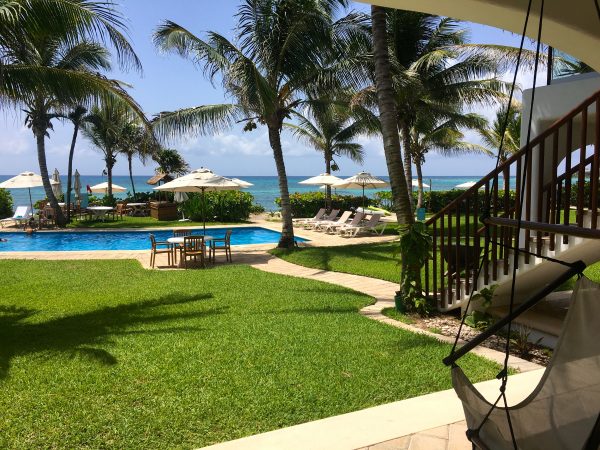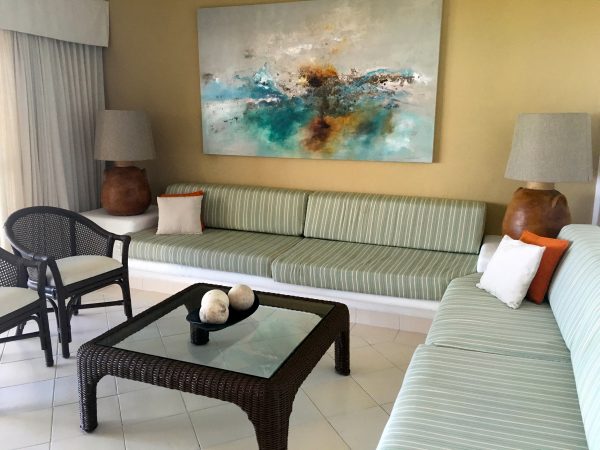 Las Villas Akumal's pool, which was just footsteps from our expansive patio, was a favorite spot for the duration of our stay. My children made many friends, and my husband and I enjoyed some down-time reading, chatting with the other friendly guests, and ordering a poolside cocktail or two from the tiki bar.  A few steps further and we were on the beach – a scenic stretch of white sand and calm water great for swimming, snorkeling and kayaking.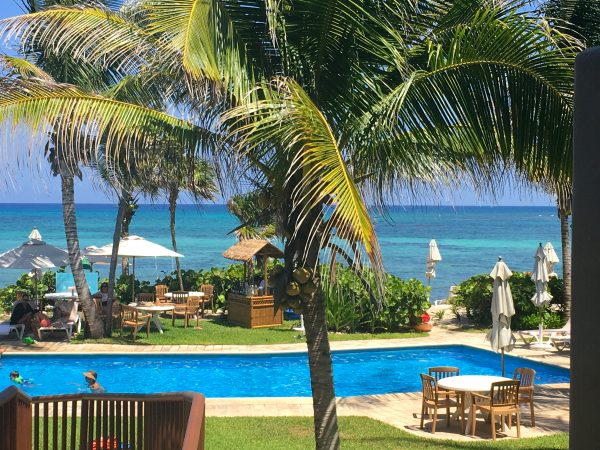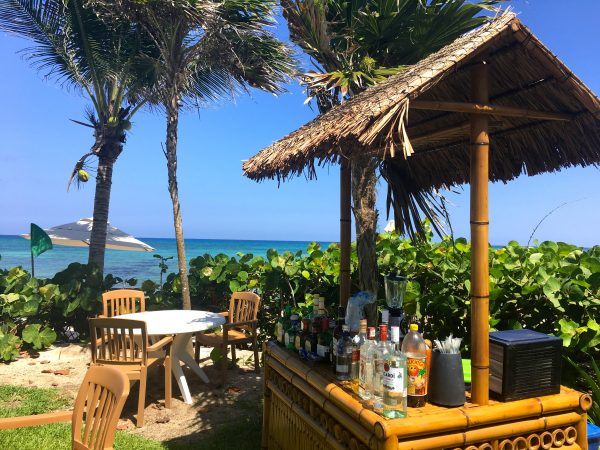 But most memorable of all were the mother turtles who come to lay their eggs almost every night during the nesting season right in front of the hotel's beach.  We saw a number of them on multiple moonlit evenings make their way from the surf – a magical experience my family will always remember.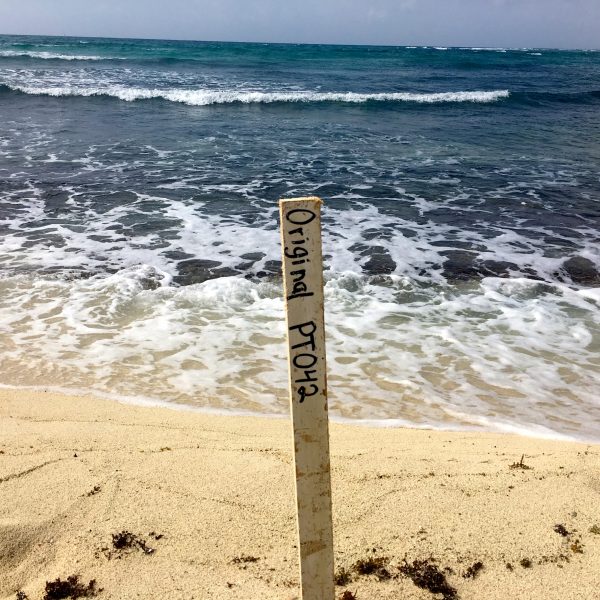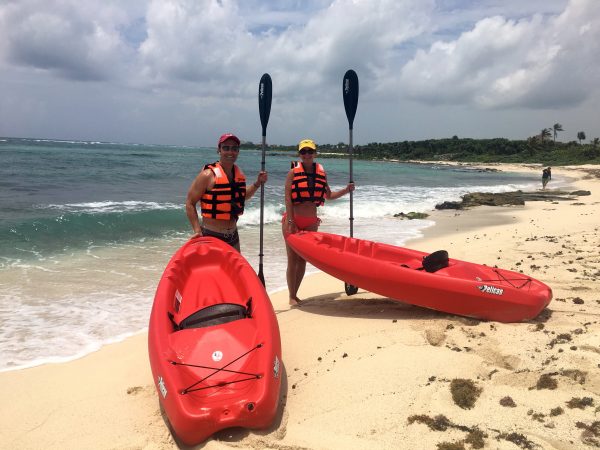 Renting a car is a must in this part of the Riviera Maya, and it's safe and easy to get around.  We ventured to several different towns to explore, swim, and dine.  Playa del Carmen is only 30 minutes away to the north, where we enjoyed a fun afternoon wandering its lively streets lined with local restaurants and shops.  The diversity of the dining scene was particularly impressive – Playa del Carmen has cuisine from all over the world, making it an international dining mecca for foodies.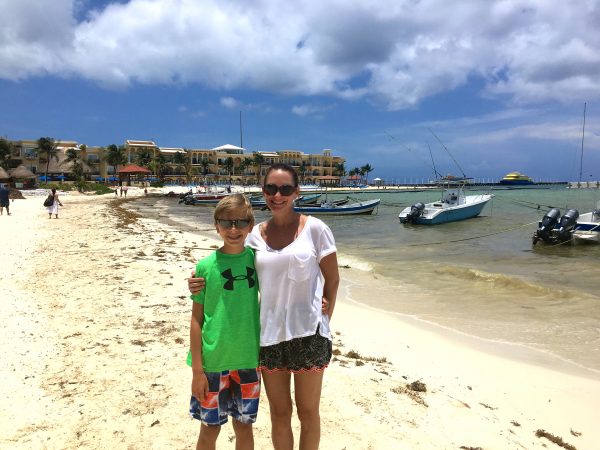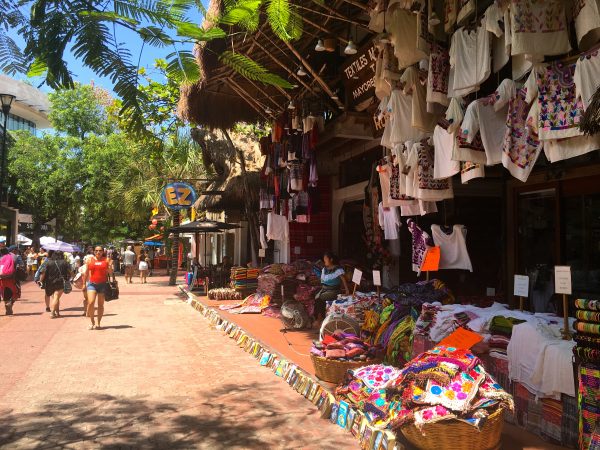 Tulum was a favorite destination for my family.  Located just 15 minutes south of Akumal, this hipster beach town is home to some of the most famous Maya ruins in the country and the only Maya structures known to have been constructed directly on the coast.  It's a small and manageable site to explore, best experienced with a private guide who can bring this incredible spot to life.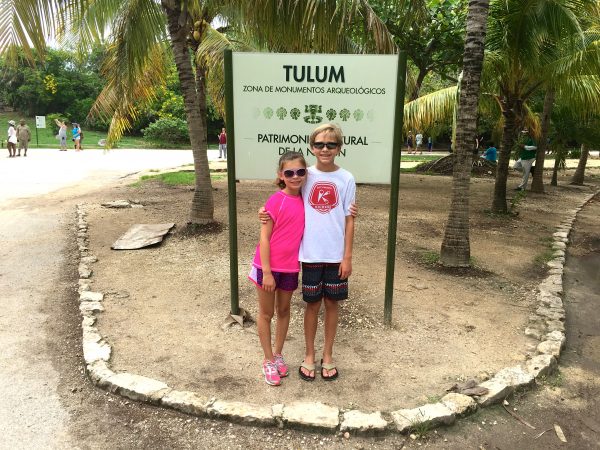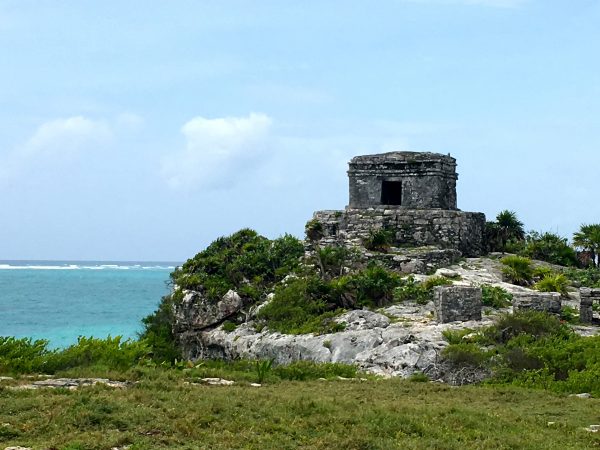 After a stop at the ruins, my family set out to explore the rest of Tulum – equally as famous for its stunning stretches of beaches, boho-chic boutique hotels, and fabulous shops and restaurants.  For travelers not staying in town like us, there are a number of fun beach clubs where one can spend a full day on the beach.  For a small cost, these clubs rent beach chairs and serve up delicious food and drinks to their guests.  Our afternoon spent at one of them was one of the highlights of our trip.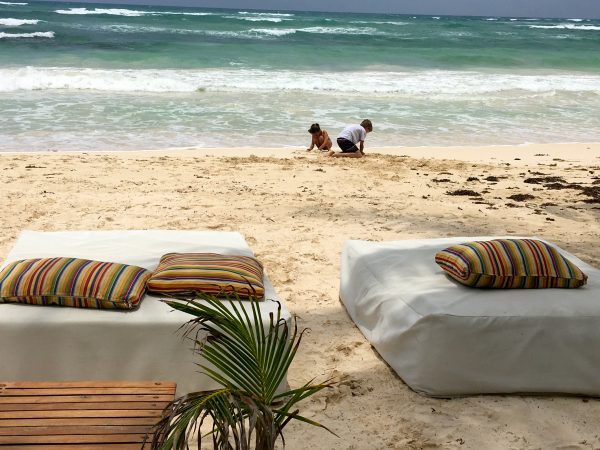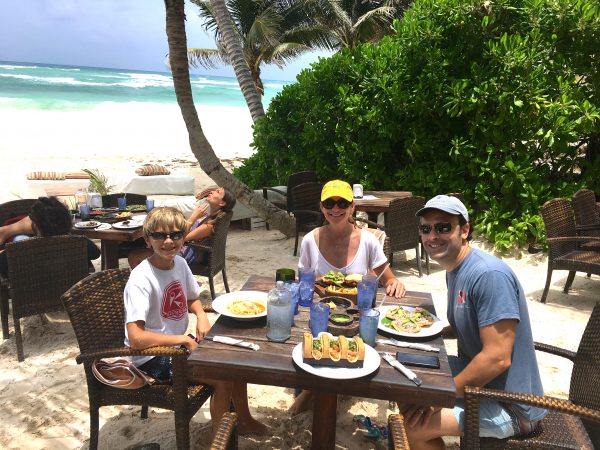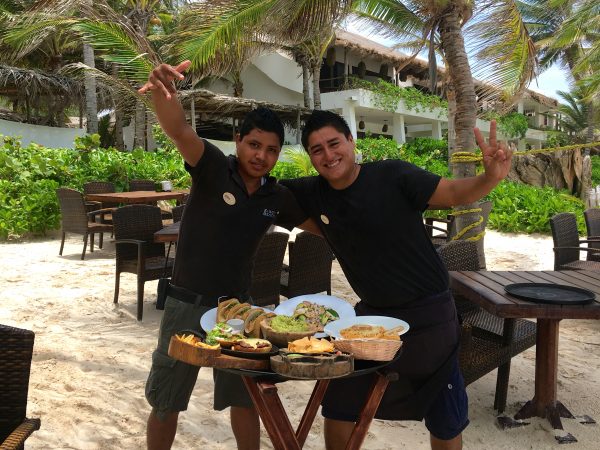 Another stop in northern Tulum I particularly enjoyed was Playa Paraiso.  It took me by surprise when we got there, as it was honestly one of the most beautiful beaches I've ever seen.  Powdery white sand for miles and water with too many hues of blue to describe.  We found yet another great beach club and set up shop for the afternoon, enjoying ceviche, tacos, cold beer (for the adults only of course!) and lounging in the warm, calm water.  My children are still talking about it!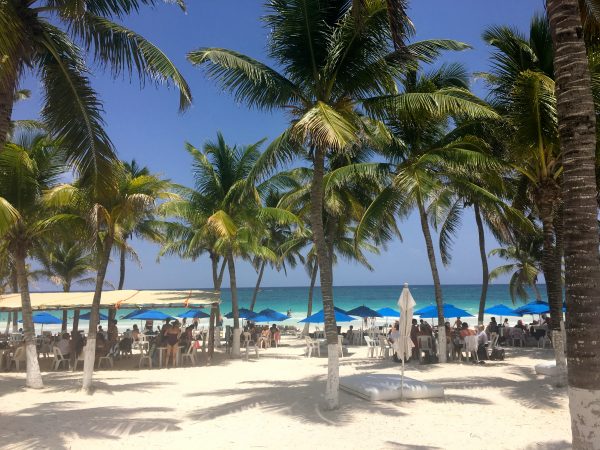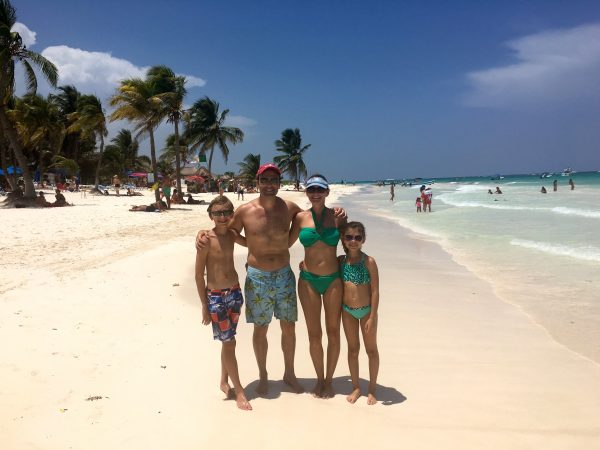 Between Akumal and Tulum, there are so many different hotel options – everything from large-scale all-inclusives to small boutique properties (and many other properties in-between).  I work with my clients to choose the right town and the right accommodations best tailored to their needs so they can enjoy this little slice of heaven as much as I did.