Stunning beaches, rainforest covered mountains, warm and friendly people, and amazing live music…These are the descriptions that come to mind when I reflect back on the two weeks I just spent on the island of Antigua.  Blessed with captivating vistas, a rich culture and too many beaches to count (365 to be exact – one for every day of the year!), Antigua is one of the most memorable islands I've ever visited in the Caribbean.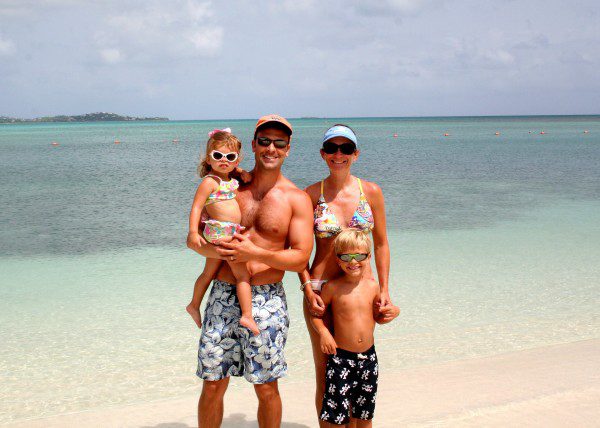 Whether you're searching for the ideal honeymoon or family destination, Antigua has something to offer everyone.  The key is knowing which property to select, which is why I opted to stay at a number of different resorts while on the island.    I found each one to be incredibly unique in feel and atmosphere.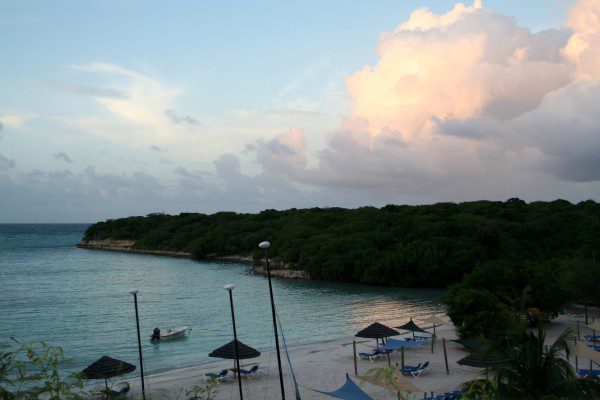 The Verandah:  Eco-friendly, all-inclusive hotel located on the northeastern part of the island.  It is a great choice for families with a moderate budget who want lots of activities for everyone.  Highlights of this property include a gorgeous beach with calm water perfect for young children, lovely landscaping, an excellent Kids Club facility, and some of the best live music I had the pleasure of hearing while visiting Antigua.  A different band plays every night by the main pool bar, which creates a fun atmosphere for the guests.  My personal favorite was a nine person steel drum band – everyone was dancing that night!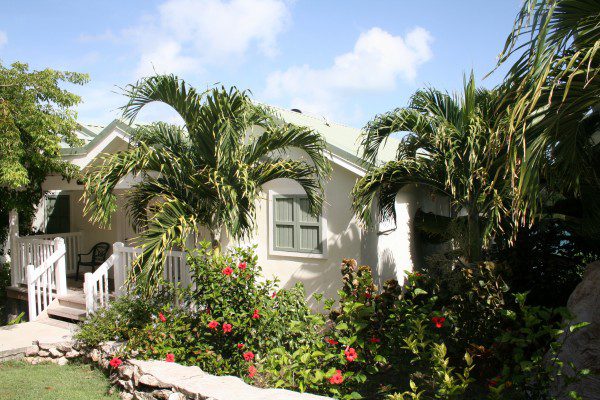 Carlisle Bay:  "Contemporary luxury on the beach" is the description the hotel provides on its website, and I couldn't agree more.  It is a polished, yet unpretentious hotel well suited for both families and couples, although couples should expect to encounter a number of young families while on property.  I was a huge fan of the Beach Suites, which are spacious, two bedroom accommodations literally steps from the beach.   As a mother of two young children, I found the layout to be ideal!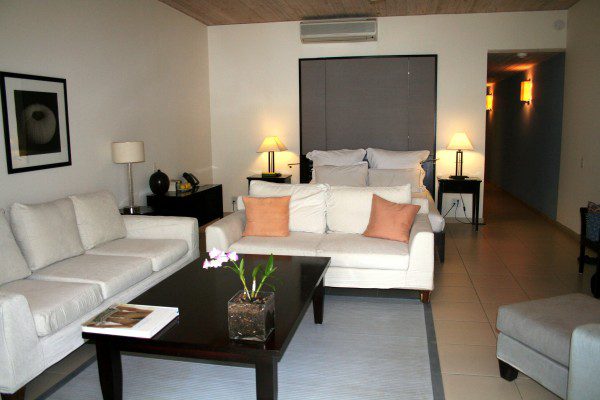 Other highlights from Carlisle Bay include a lovely beach, incredible food, unusually good fitness and tennis facilities (including nine courts – the most I've seen anywhere in the Caribbean), a consistently attentive staff, and a top notch Kids Club facility.  I also loved the nightly children's buffet, which was complimentary and served poolside every night from 5-6:30PM.  It was wonderful to feed the children early in a casual environment, then hire a sitter to play with them while my husband and I enjoyed a quiet dinner alone.  Heaven!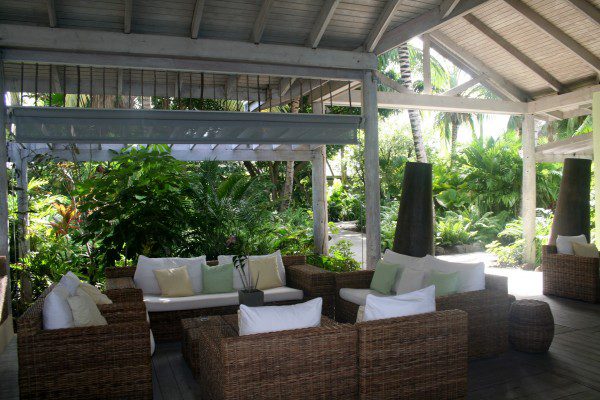 Curtain Bluff:  I would best describe this legendary, all-inclusive hotel as The Greenbrier meets the Caribbean.  It is charming, elegant and friendly – the quintessential Caribbean resort.  What makes this property so special is the owner and the staff.  Mrs. Hulford and her late husband started the hotel almost 50 years ago, and their vision has resulted in a unique culture among the Antiguans who work there.  Many of them have been employees of Curtain Bluff for decades, and their loyalty and pride is immediately evident upon check-in.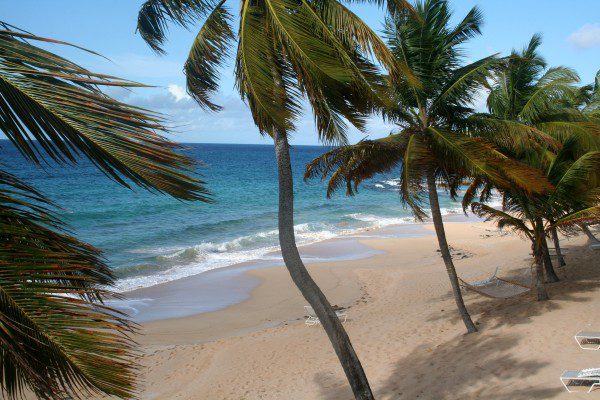 In addition to two breathtaking beaches, I particularly loved the rooms, dining options and the spa.  Built just a few years ago, Curtain Bluff's spa has a spectacular setting on a bluff overlooking the Caribbean.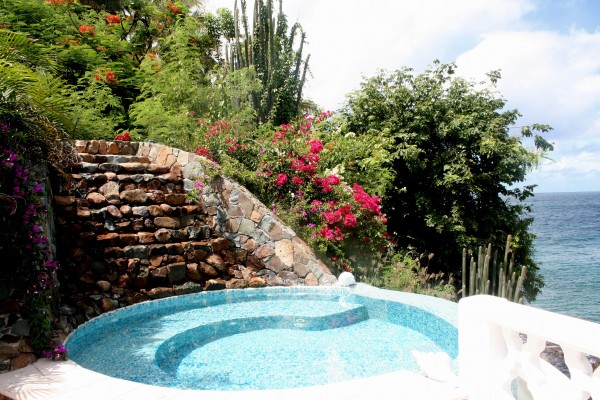 The main dining area is so romantic that it reminded me of a set from a movie.  An enormous tamarind tree is the anchor of the courtyard, where a different band plays nightly.  Guests enjoy superb service and gourmet dining in this amazing setting.   Once finished with dinner, many guests opt to dance under the twinkling white lights that flank the pavilion.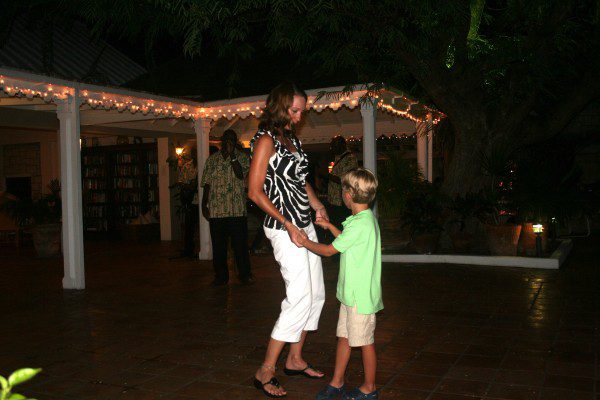 Jumby Bay:  Ultra-luxurious hideaway located on a 300 acre private island, which is accessible only by ferry from the mainland of Antigua.  Immediately upon arriving at the dock, guests feel like royalty as they are greeted by a polished staff offering a rum punch in one hand and a cold-scented towel in the other.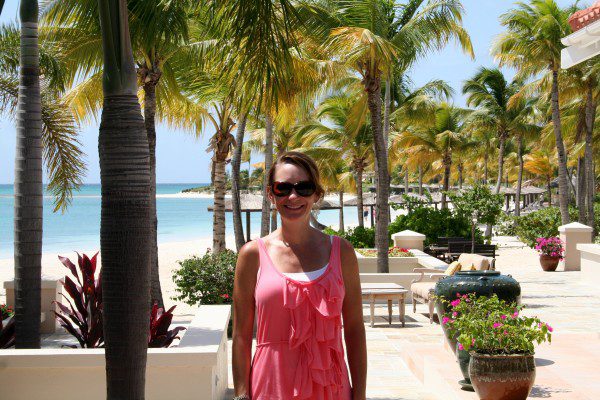 This all-inclusive hotel recently underwent a massive renovation, and the results are magnificent.  The rooms are incredibly luxurious, all offering amazing views of the ocean.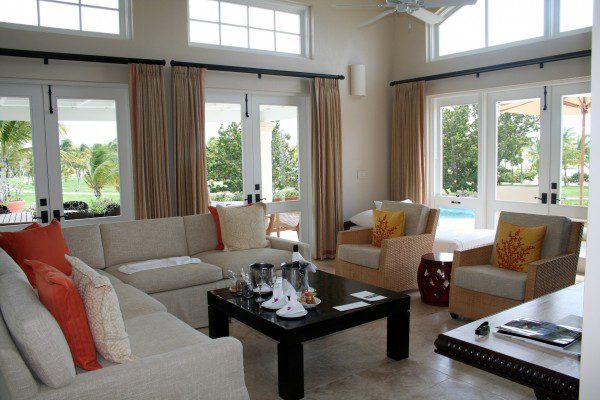 A new infinity pool sits on a bluff overlooking the water, and guests taking a dip are just steps away from enjoying a wonderful lunch at the Pool Grille. I particularly enjoyed spending time at The Verandah – Jumby's newly designed beachfront bar and restaurant.  Other highlights of this Rosewood property include a stunning, long beach great for relaxing or walking, complimentary bicycles for traversing the island, and elegant (yet casual) bars ideal for enjoying your favorite cocktail.