My family traveled to Cabo San Lucas for spring break this year.  I chose Cabo so we could see whales, ride camels (yes, you can ride camels in Cabo!), and sail around the famous Arch of Cabo San Lucas, but also to stay at recently opened Chileno Bay, the newest hotel in Auberge Resorts' collection.  For those of you familiar with Auberge hotels (think Auberge du Soleil, Calistoga Ranch and Esperanza to name a few), any property that falls under their umbrella is guaranteed to be extraordinary, and Chileno Bay proved to be no exception.  The service, setting, design, and cuisine are outstanding.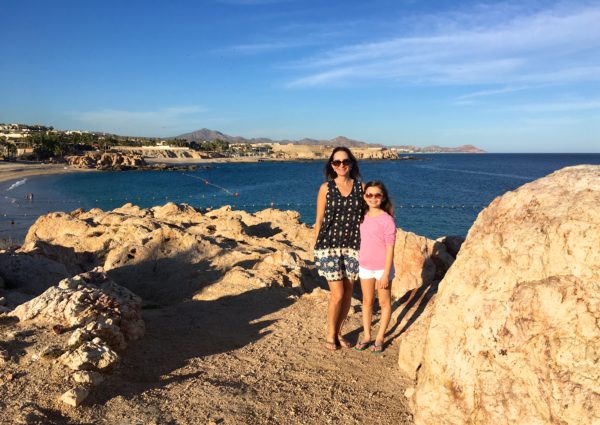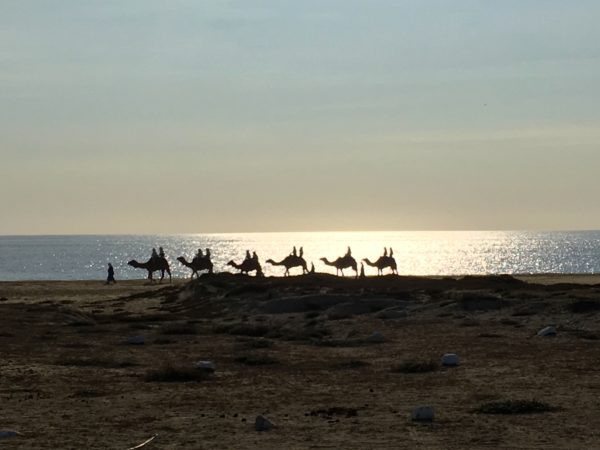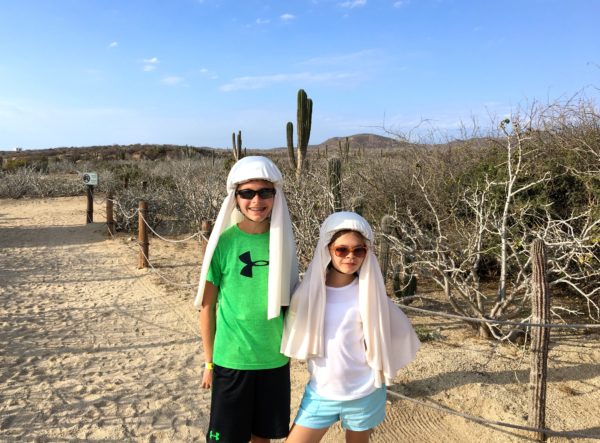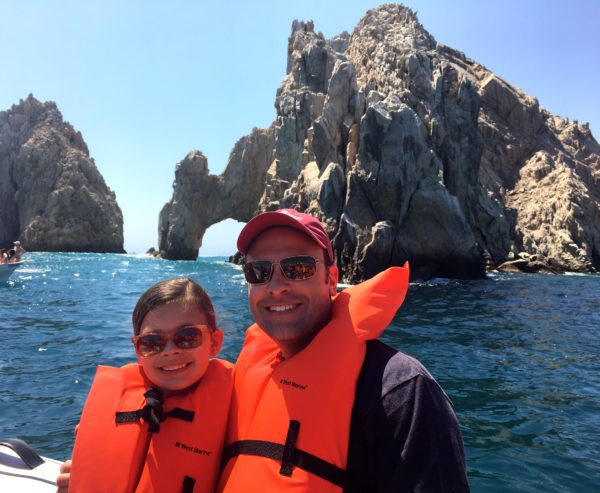 Upon arrival, we were quickly whisked to our rooms by one of the hotel's butlers.  As he mixed a signature cocktail for the adults and fancy lemonade for my children, he explained how I could snap a shot of a Chileno Bay logo using Facebook Messenger and start a chat with their front desk team for any questions or requests.  I was intrigued so tried it right away and found the process to work beautifully.  A staff member was always quick to respond via Messenger – no more waiting in your room for a return call from the concierge about your evening's dinner reservations or to confirm a spa appointment.  It could all be handled real-time at my fingertips wherever I was on property – cool!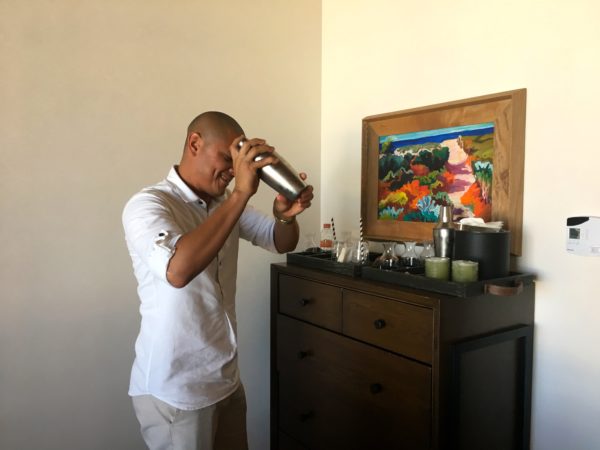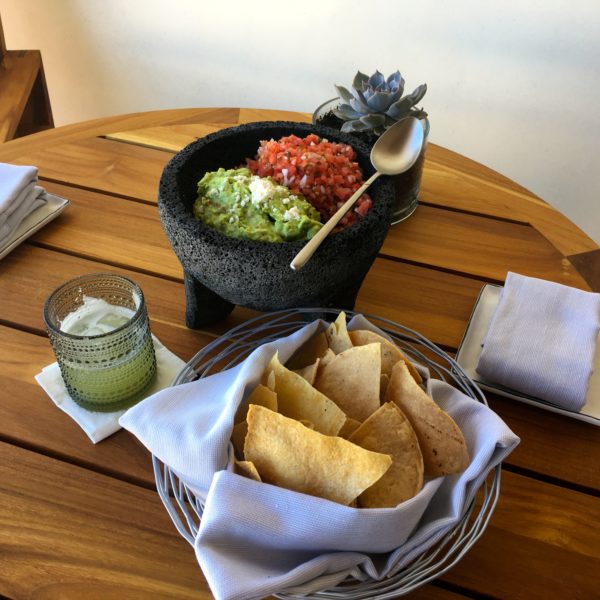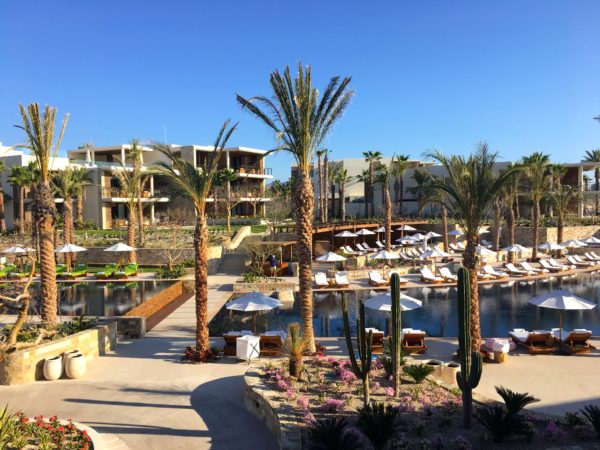 One of the most unique aspects of Chileno Bay is its location on a protected cove where guests can swim and indulge in a number of water activities right on property (Cabo is known for its beautiful coastline and scenery but not for its beaches, most of which aren't safe for swimming).  The staff was incredibly helpful and encouraged us to try all different sorts of equipment – we enjoyed every minute of this amazing perk.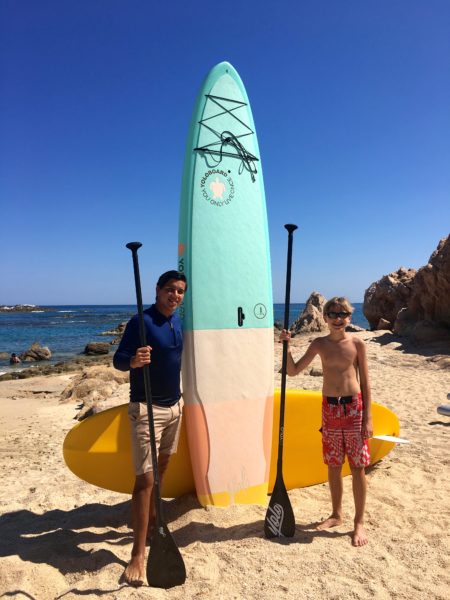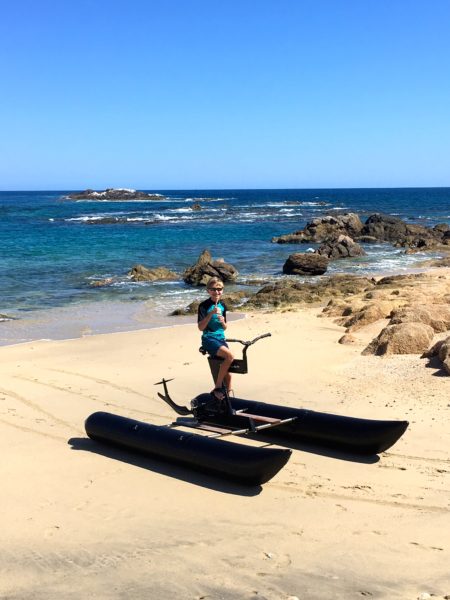 When my family wasn't paying a visit to the water sports desk, you could find us lounging at the hotel's three tiered infinity pool. The centerpiece of the hotel, this spectacular complex was thoughtfully created with an area designated for adults and a separate area for families to enjoy themselves.  The hotel caters to both types of travelers and does so very well.  I would be remiss not to mention the great selection of lawn games set up daily right by the pool; they're a great source of entertainment for guests, adults and children alike.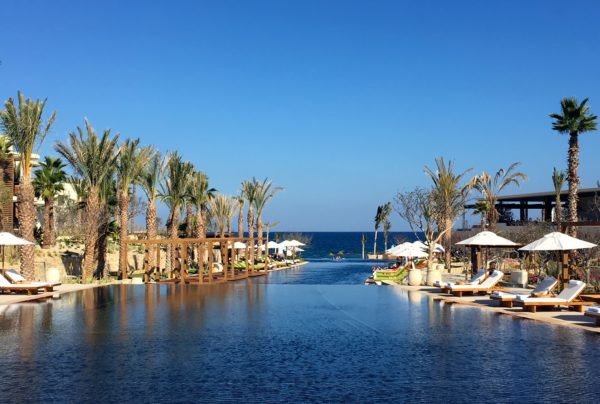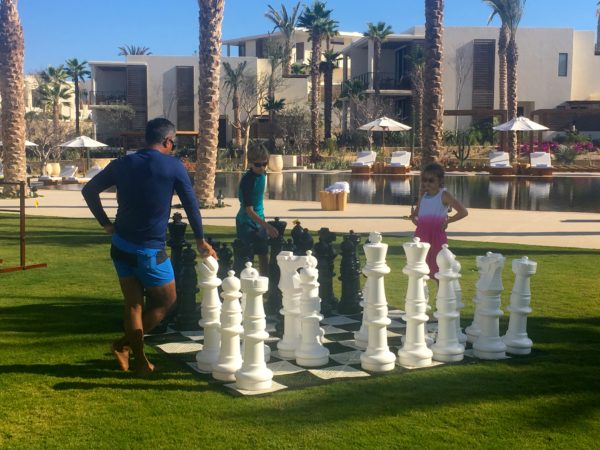 A number of different room types are available at Chileno Bay, including a residence section with beautiful units ranging in size from two to six bedrooms.  I stayed on the hotel side and was definitely impressed by the accommodations.  The rooms start at almost 800 square feet and are decked out with every luxurious amenity one would expect of a new five star hotel, including an outdoor shower and large outdoor seating area.  One of the highlights of my day was stepping out on my huge balcony each morning and catching the sunrise over the ocean.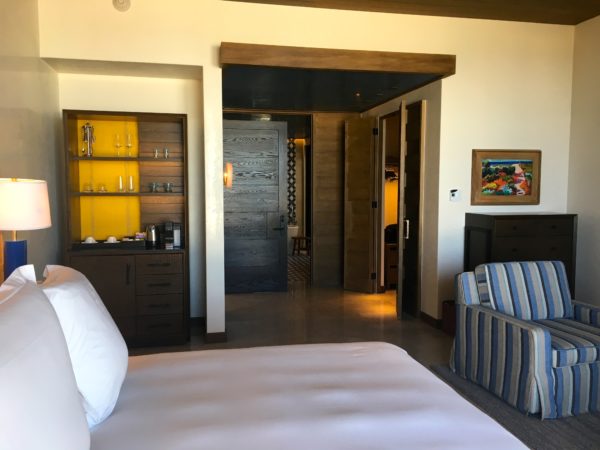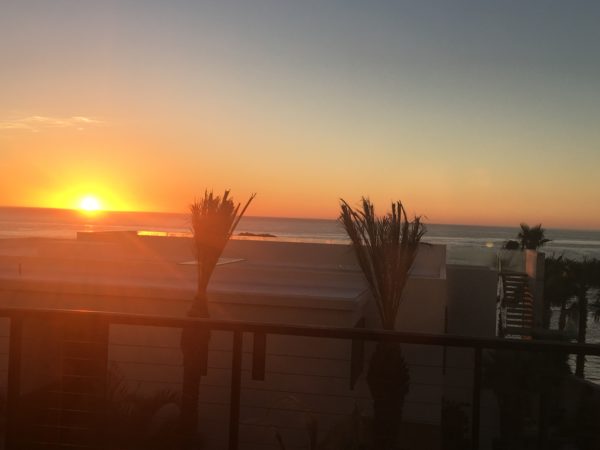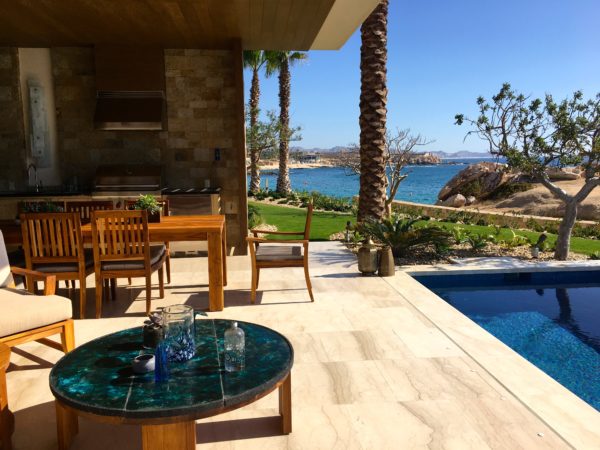 One of the signature qualities of any Auberge hotel is its cuisine, and Chileno Bay certainly delivers on this front.  Every meal I had was absolutely fantastic, as was the setting and level of service.  Speaking of service, I would describe the staff at Chileno Bay as best of the best.  They come from top hotels all over Mexico, and their pride and excitement about being a part of the Auberge team was evident throughout my stay.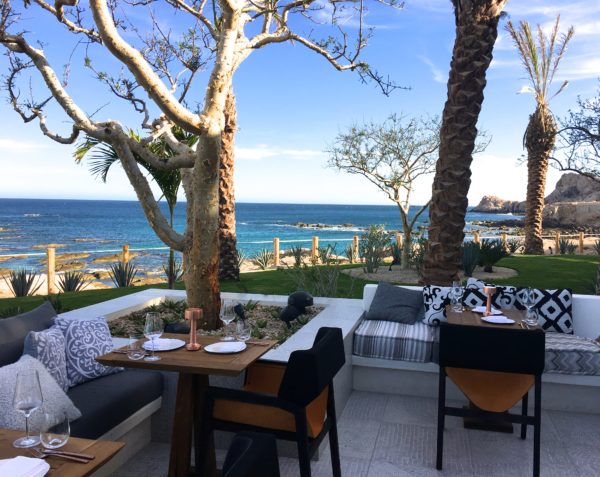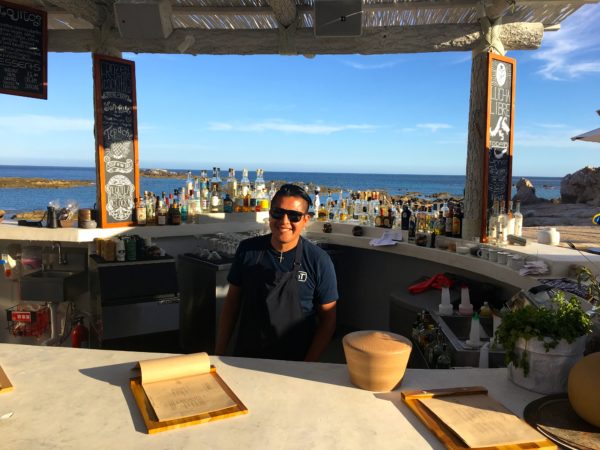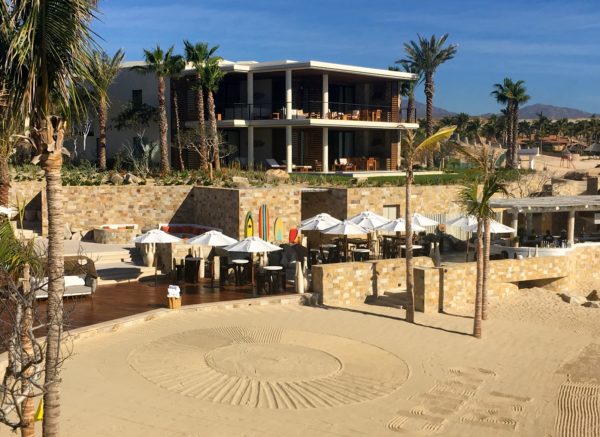 Chileno Bay is in the process of joining the Virtuoso network.  In the meantime, I'm able to add the following complimentary amenities to my client's reservation:
Full breakfast for two daily
$100 resort credit once per stay
One category update at time of arrival based on availability