I just returned home from a blissful week on the magical island Anguilla, one of my favorite destinations in the Caribbean.  The main purpose of my visit was to stay at Malliouhana and experience it first-hand, as I've been regularly sending happy clients since it reopened in 2014 and wanted to see for myself just how special this iconic property really is.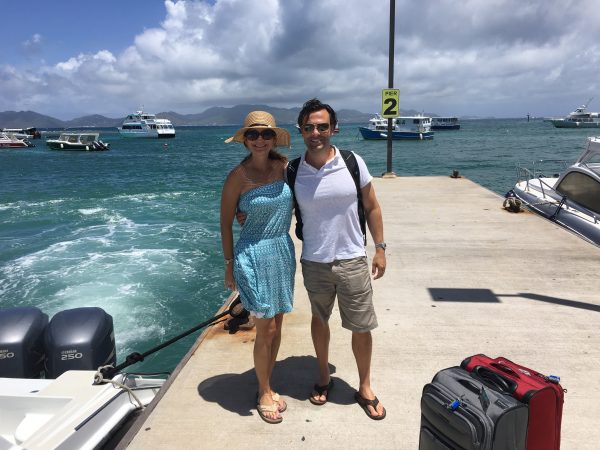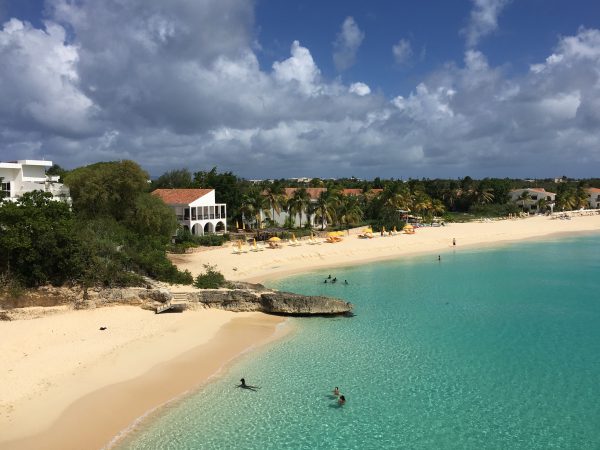 For those of us Caribbean hotel junkies, Malliouhana is a bit of a legend.  Built and meticulously run by a beloved British businessman for almost 30 years, Malliouhana was the first of its kind to open on Anguilla in the mid 1980s and put this sleepy island on the map as an exclusive hideaway for the rich and famous.  The hotel was purchased shortly after its closure in 2011, and Auberge Resorts was hired to oversee a major renovation and subsequently manage the day-to-day operations when it reopened in November 2014, exactly 30 years after its inaugural opening in 1984.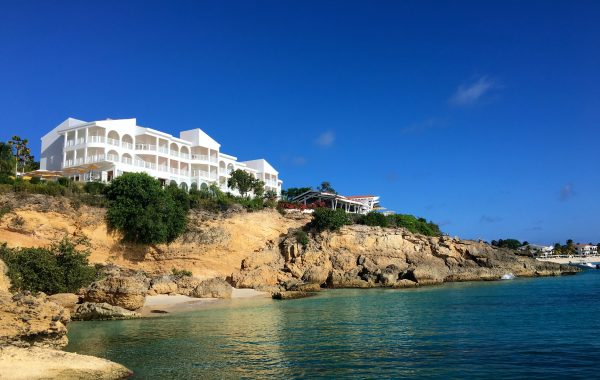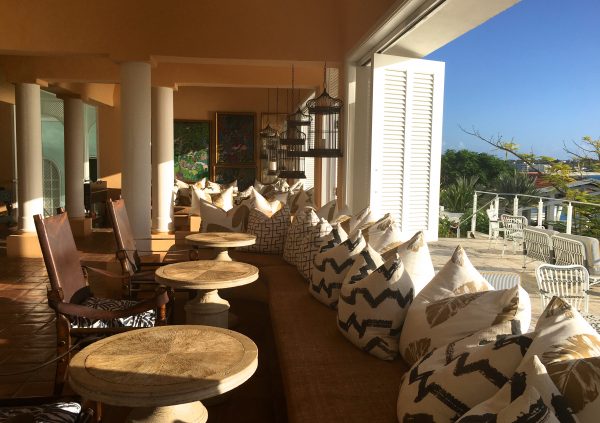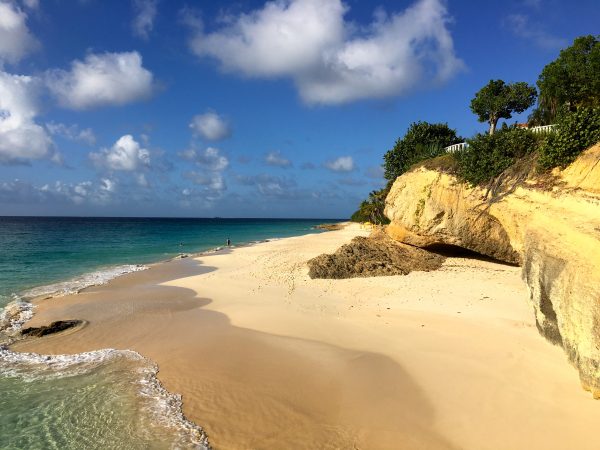 Located on a bluff overlooking stunning Meads Bay and Turtle Cove, Malliouhana is one of those properties you never forget if you have the good fortune of staying here.  The lobby has a "wow" factor that brings a thrill to anyone checking in for the first time – from the mirrored mosaic floors to the dramatic arches overlooking the brilliant Caribbean waters, first-time guests know they've arrived somewhere special as soon as they walk through the door.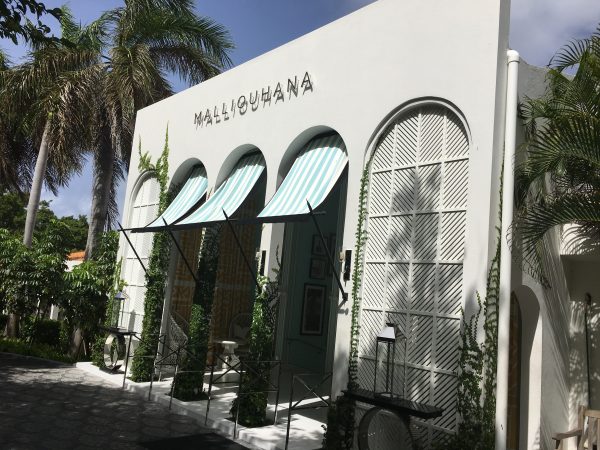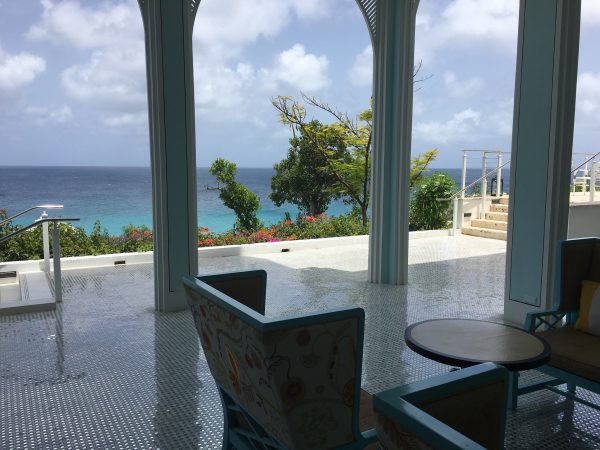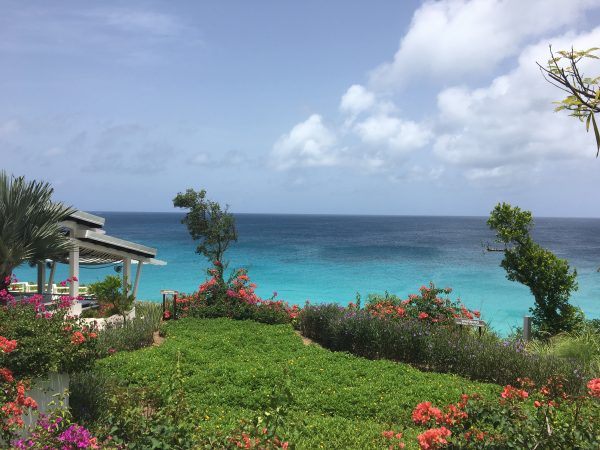 One of the things I like the most about this hotel is its size – just 44 rooms means it has an intimate boutique feel, yet the extensive grounds and facilities give guests the sense of being at a full-scale resort (without the crowds!).  My husband and I quickly settled into a daily routine of mornings on the beach and afternoons at the two-tiered infinity pool situated on the highest point on property and offering dramatic sunset views.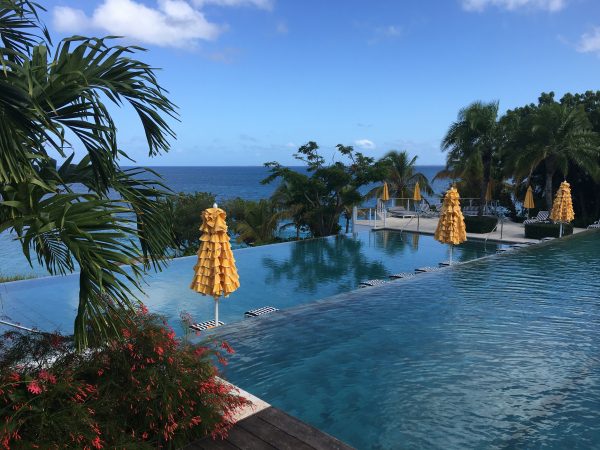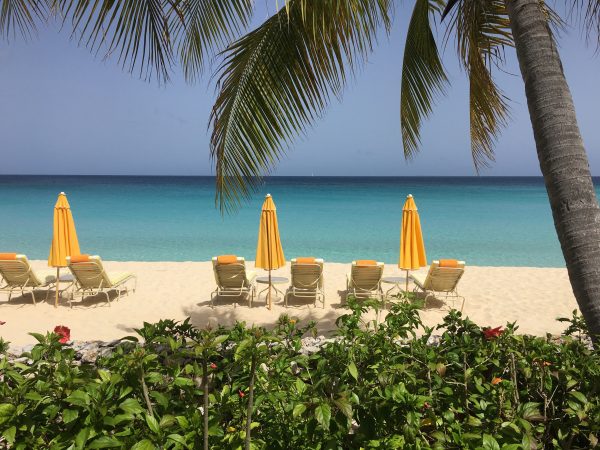 Starting at 800 square feet, the rooms at Malliouhana are quite spacious and beautifully appointed.  The mint green walls and regional art make for a wonderful combination, and I loved the extensive "Garden of Eden" original paintings by Haitian artist Jasmin Joseph that are both unexpected and whimsical.  When combined with lovely Caribbean views, the accommodations do not disappoint!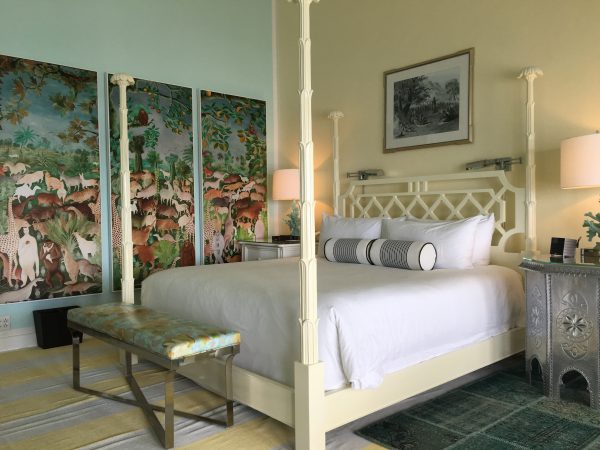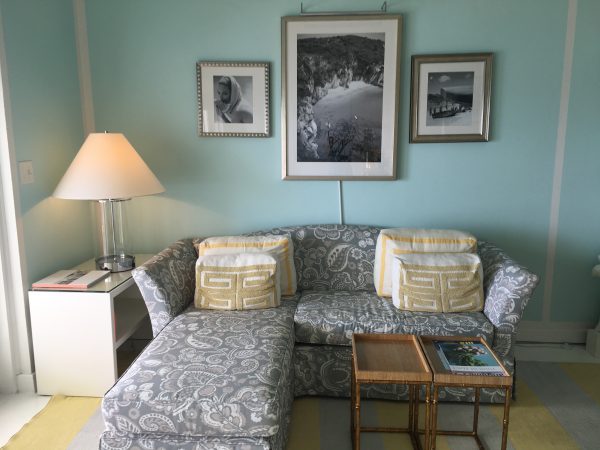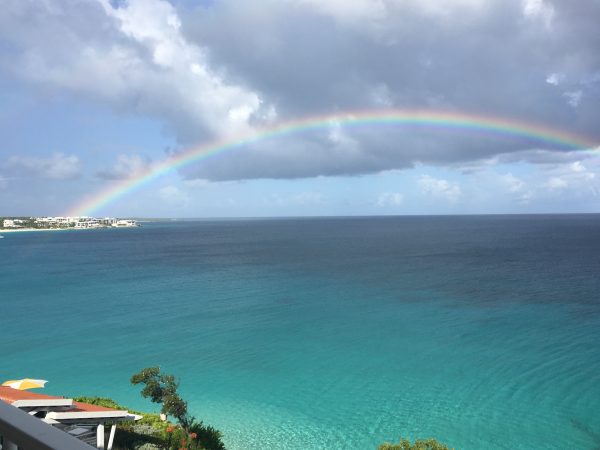 When I wasn't lounging by the beach or the pool, I was off exploring the island in my rental jeep.  Anguilla is an island that's easy and safe to navigate – there's virtually no crime, and the Anguillian people are among the friendliest and warmest I've encountered in the Caribbean.  In addition to its postcard perfect beaches, one of Anguilla's biggest draws is its dining scene, and a car can be helpful for getting around to sample the different restaurants scattered all over the island.  From local beach shacks to elegant fine-dining restaurants in the sand, Anguilla boasts over 70 restaurants – impressive for an island only 35 square miles in size.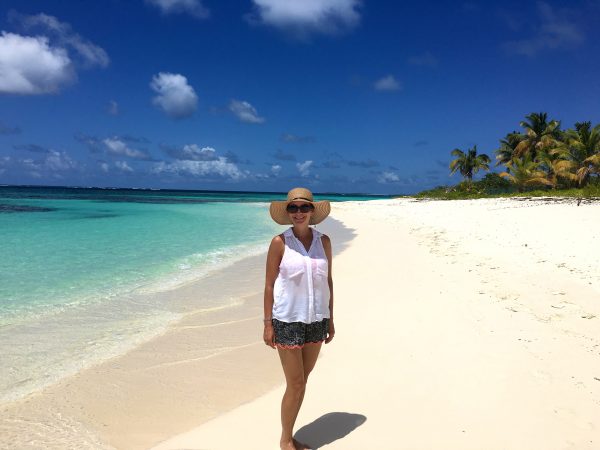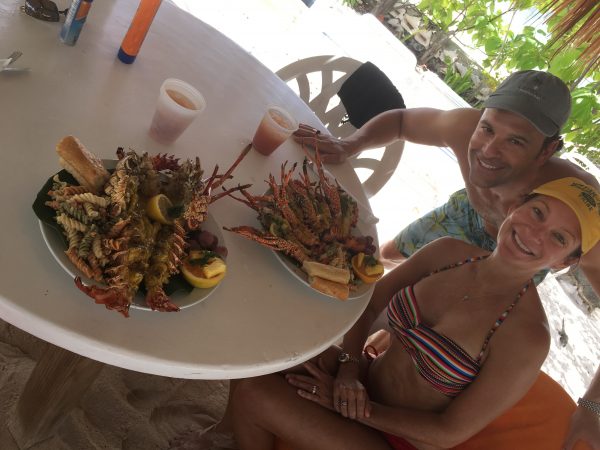 While Malliouhana doesn't have an extensive number of different room categories, the rooms are spread out into different buildings, each with its own vibe and views.  I work with my clients and hotel management to request the best location for their stay.  Additionally, I've compiled an extensive list of recommendations for spots on the island to visit, activities to experience, and places to dine, as the island of Anguilla offers much more than just sun and sand.  I hope to be back for a return visit soon!