My summer trip to the Caribbean began with a stop at the Ritz Carlton St. Thomas, which is the island's nicest hotel option by far. The private estate is set on 30 beautifully manicured acres and offers guests two lovely beaches to enjoy, as well as two beachfront pools. I really liked the feel of this Ritz Carlton property not only because of the pretty setting overlooking Great Bay, but also because of its relative small size (the hotel has 180 rooms and suites). It offers endless activities and amenities for guests, but had a more intimate feeling than some of the larger properties within the Ritz Carlton chain.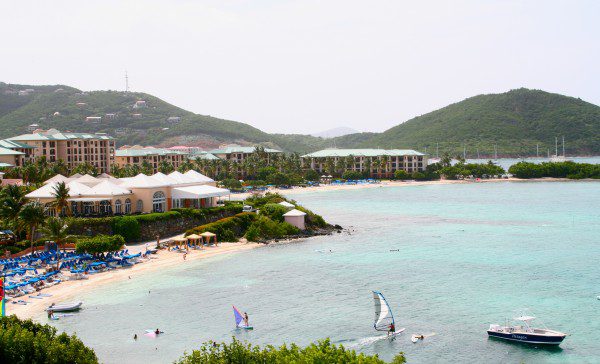 If I've said it once, I'll say it again – Ritz Carlton Club Level is worth every penny! For a nominal extra nightly charge, club level guests enjoy gourmet breakfast, lunch, evening hors d'oeuvres and desserts daily at the exclusive lounge, in addition to sodas and alcoholic beverages. I particularly enjoyed spending time at this lounge because it offered outdoor seating overlooking the ocean, as well as a cozy children's area complete with games and a small table where the younger club guests can dine. My children loved it! The lounge also provided a special seating area for adults only to accommodate couples enjoying a romantic get-away.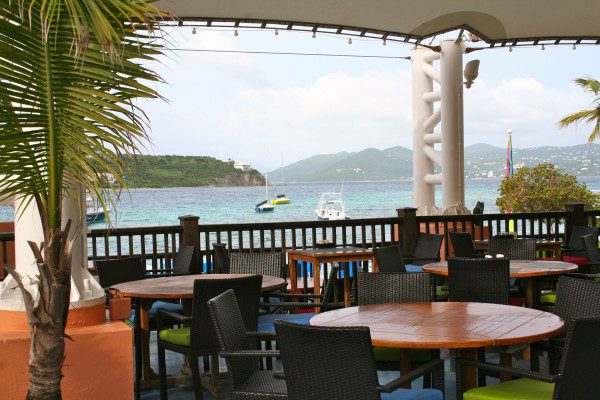 The rooms and service were predictable for Ritz Carlton and did not disappoint. I found the staff to be friendly and accommodating. Additionally, the décor of the rooms was up-to-date, tasteful and appropriate for an island setting. Dining options are good as well. There are a number of different venues, all with great ambiance, tasty food, and an attentive wait staff. For guests looking to venture off property, the hotel is located just a few minutes from Red Hook, a vibrant harbor area with fun bars and restaurants.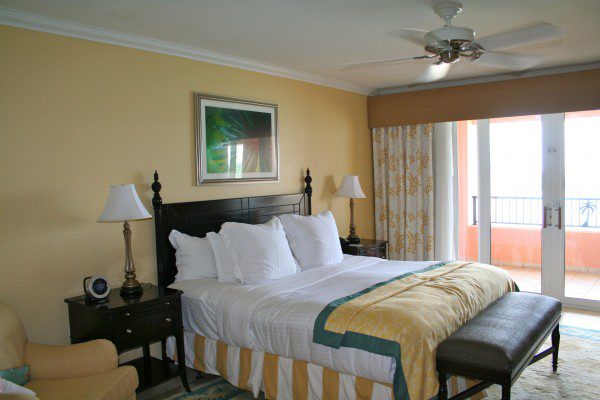 Resort fees can add up, but the management team at the Ritz Carlton St. Thomas has made it a good value in my opinion considering what's included. Wireless internet, access to the gym, all water sports (the most extensive offering I've seen pretty much anywhere in the Caribbean), tennis, one fitness class per day and much more are covered in the daily charge of $58.00 per room per day.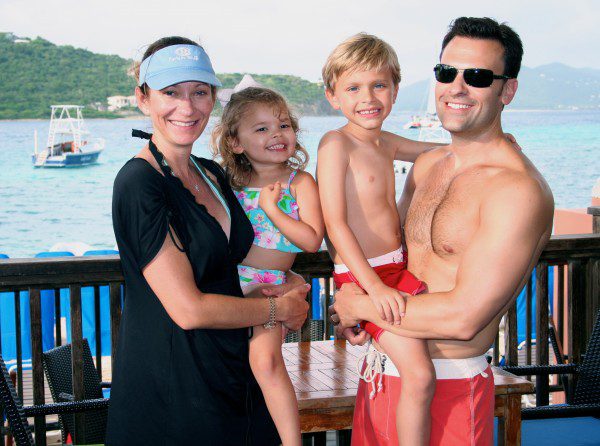 My next visit was to the newly reopened Four Seasons Nevis. While there is a small airport on the island for regional charter flights, most visitors fly to St. Kitts like I did and take the 40 minute boat ride over to Nevis. With massive Mt. Nevis rising dramatically in the background, Nevis feels like a destination from a different time and place, and there's nowhere in the Caribbean that looks quite like it.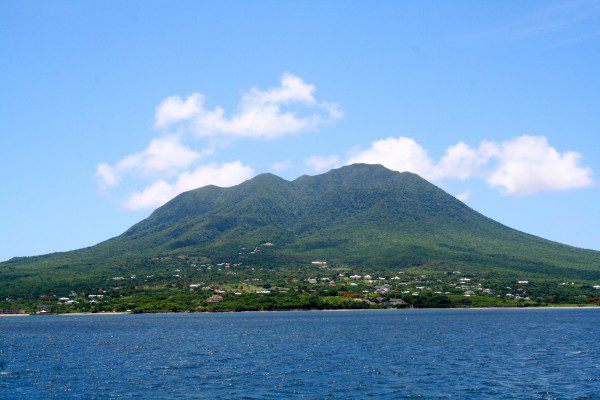 The Four Seasons Nevis recently reopened in December, and it's back better than ever. The ferry ride from St. Kitts is quite enjoyable (due to the scenery and rum punch!), and you know you've arrived somewhere special when staff members greet you at the dock by name. The layout is lovely: 12 two story guest buildings just steps from the sand blend naturally into the landscape, and the hotel is surrounded by one of the best golf courses in the Caribbean.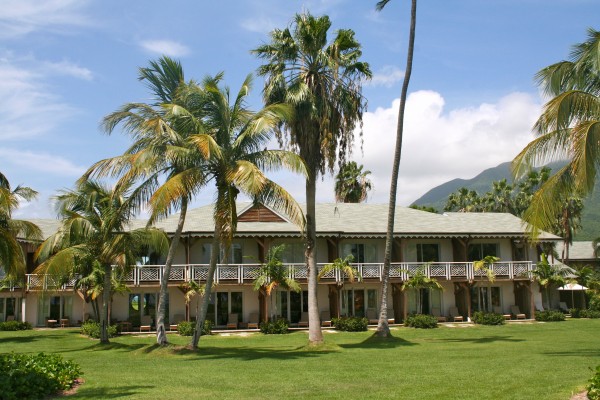 The spacious and airy rooms boast every luxury a guest could need, and the staff attends to your every whim. Three pools are available for the guests' use, and each one has a different venue. We stayed closest to the Ocean Pool, which is designed with young families in mind, but there is also the Garden Pool (for adults and older children), and the Reflection Pool (for adults only) so that everyone on property can find a comfortable spot to swim and relax. The Four Seasons works diligently to serve both its couples and families, and I saw a mix of both very much enjoying themselves during my stay.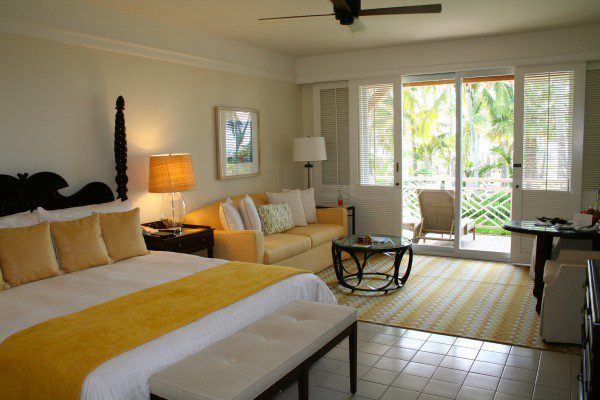 I can't say enough good things about the way the Four Seasons treats its younger guests. The staff goes out of its way to make them feel welcome. Miniature bathrobes and slippers, a special child's menu, colorful straws and utensils in all of the restaurants, a playground, and an amazing kid's club are just some of the many amenities provided. The Kids for All Seasons program was truly impressive. The facility is incredible, and fun recreational activities are offered daily at no extra charge.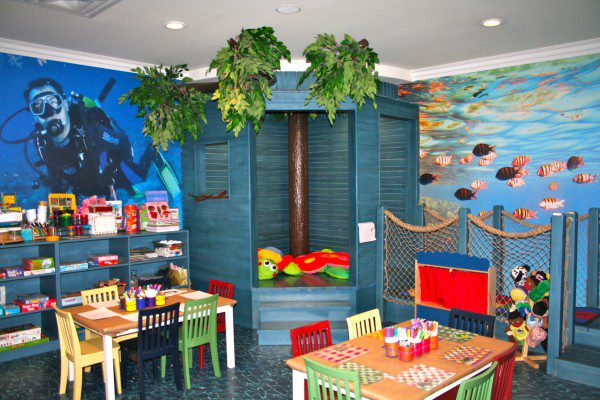 In addition to world class golf, the Four Seasons Nevis has an excellent tennis program (there are ten courts on property), full service gym, fantastic spa, and delicious dining options. I was partial to Mango, which offers West-Indian dining right on the water, but I truly enjoyed every meal during my stay and found the service to be consistently flawless.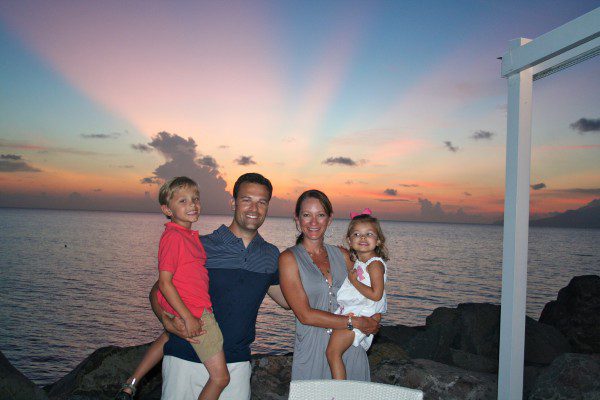 Two flights and two ferries later, we arrived on the stunning island of St. John for a visit to Caneel Bay, one of the Caribbean's legendary resort destinations. It was founded by Laurence Rockefeller in the 1950s, and the current owners are very loyal to his vision of barefoot elegance in a tranquil setting. Set on 170 pristine acres, the resort boasts seven picture perfect beaches with white sand, clear water, and excellent snorkeling.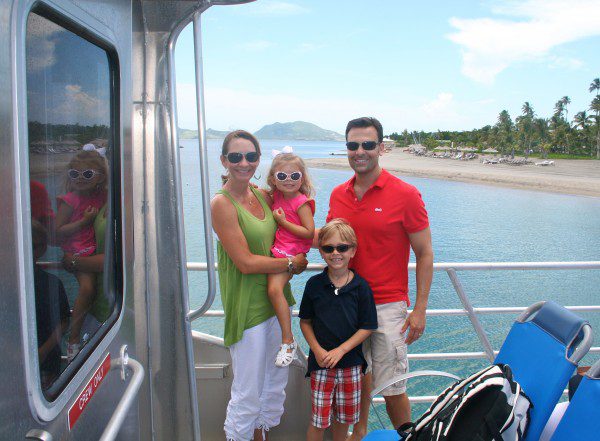 Caneel Bay's website states, "The resort remains purposefully absent of modern glitz and digital distractions." I couldn't say it better myself. This hotel is not for lovers of indulgent bathrooms, flat screen tvs, and marble floors. However, the accommodations are plenty luxurious and perfectly suited to a resort that is all about natural beauty and tranquility in a low key setting.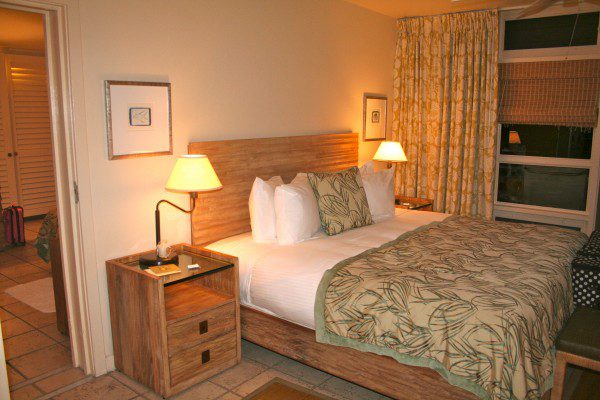 There is truly no other resort like Caneel Bay in the region. The grounds are vast and well maintained, and the scenery is honestly breath-taking. I saw deer and donkeys roaming the property (they steer clear of the guests, so no worries!), and particularly enjoyed riding around in one of the hotel's open air trams with my family just for the purpose of taking in the views.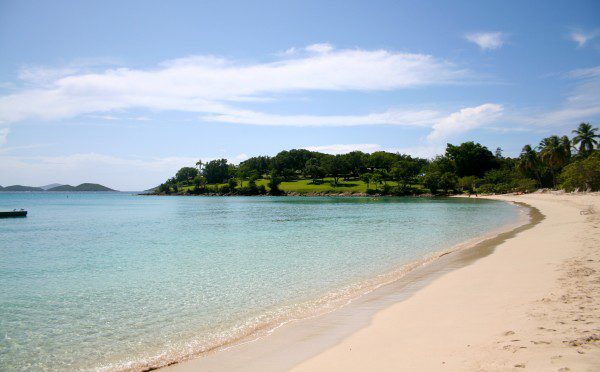 It's important to choose the right accommodations, as they are very different depending on the location on property. Even when the hotel is fully occupied, guests will never feel that it's crowded because everything is so spread out. Each beach has its own unique vibe, and repeat guests are quite opinionated about which one is their favorite!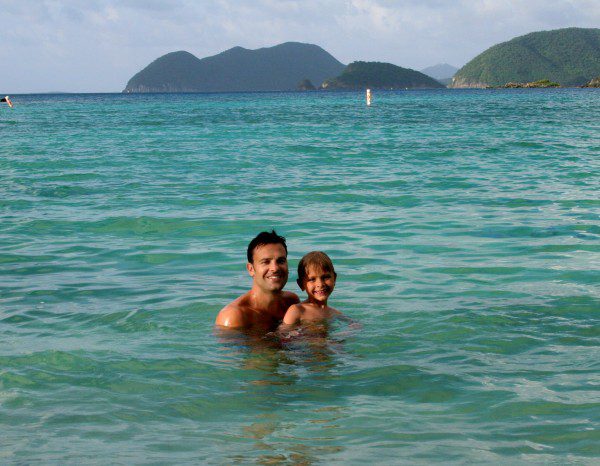 Younger guests will enjoy Turtle Town, a charming kid's club facility set up in the hillside and loaded with toys and games. A warm staff of ladies runs the program, and my children were instantly comfortable when we took them for the first time. Beach toys are available as well, and my husband and I spent many hours building sand castles on Caneel Beach with our son and daughter.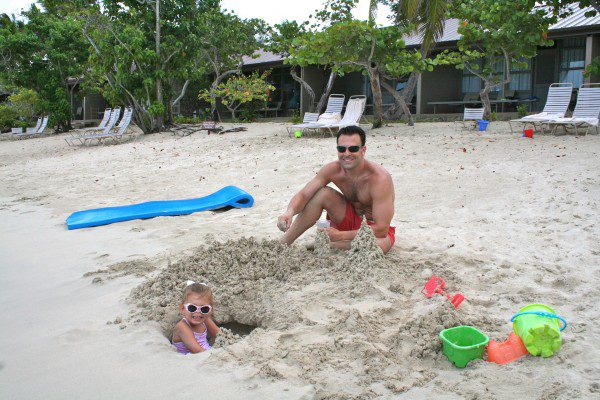 Dining options are varied by menu and location on property. My favorite spot was The Equator, an open-air restaurant with great views of St. Thomas in the distance, and couples celebrating a special occasion would particularly enjoy privately dining in the ruins of an old sugar mill on property.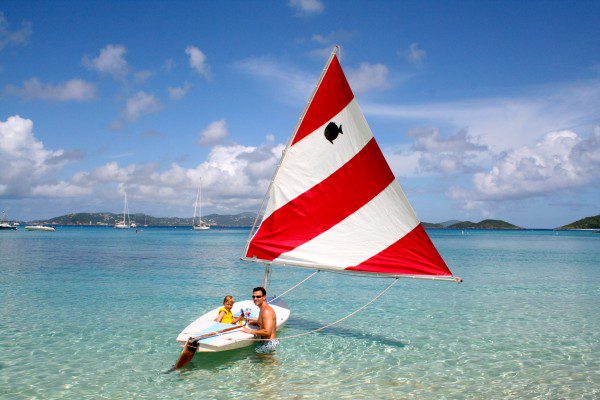 The U.S. Virgin Islands are a sailor's paradise, and no trip to St. John would be complete without a little time on the water. Caneel Bay has relationships with a number of reliable boat owners and tour companies on the island, and guests seeking a boat experience will find no shortage of options. We chose a full day sail and snorkel trip, and it was one of the highlights of our vacation.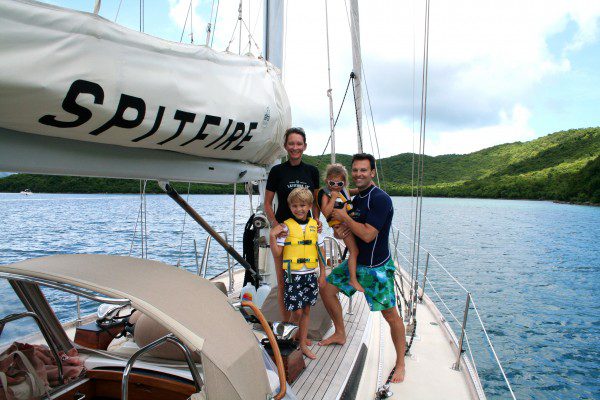 Brownell has a preferred relationship with all of these properties, and here are the amenities you'll receive through me:
1) Ritz Carlton St. Thomas: daily full breakfast for two guests per room, $100 food & beverage credit, room upgrade if available
2) Four Seasons Nevis: daily full breakfast for two per room, $100 golf credit, complimentary high-speed internet access for suite bookings, room upgrade if available
3) Caneel Bay: daily full buffet breakfast daily for two per room, a trip for two aboard the resort's sunset cocktail cruise (which sails Sundays and Thursdays), room upgrade if available