I recently paid a visit to The Tides Inn in Irvington VA. Just 90 minutes from my home in Richmond, VA this special property sits on an idyllic spot overlooking the Chesapeake Bay. The purpose of my trip was to check out their recent renovations, and I was more than impressed.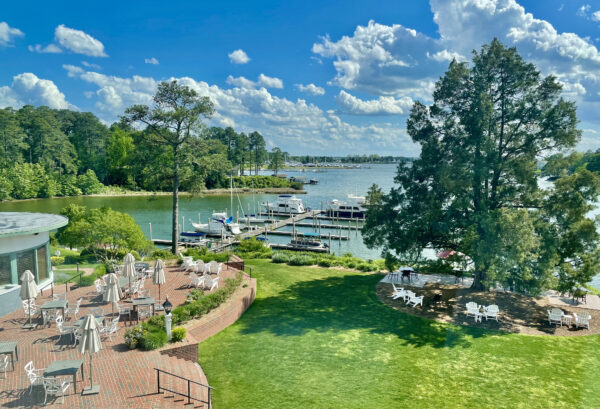 Hotel History
The Tides Inn first opened its doors in 1947 and has been a well-known destination hotel for many years. It was in need of renovation, so hotel ownership took advantage of the CV shutdown and completely reimagined all aspects of the property. The hotel now boasts a true 5-star experience for guests.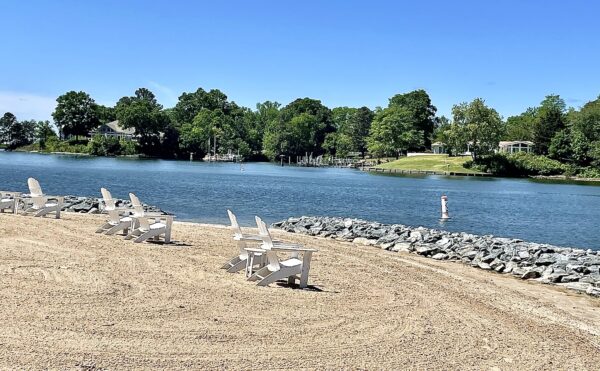 Traditionally a popular hang-out for the boating community, The Tides Inn kept its original focus with a redesigned marina and many opportunities for sailing or yachting around the waters of the Chesapeake Bay.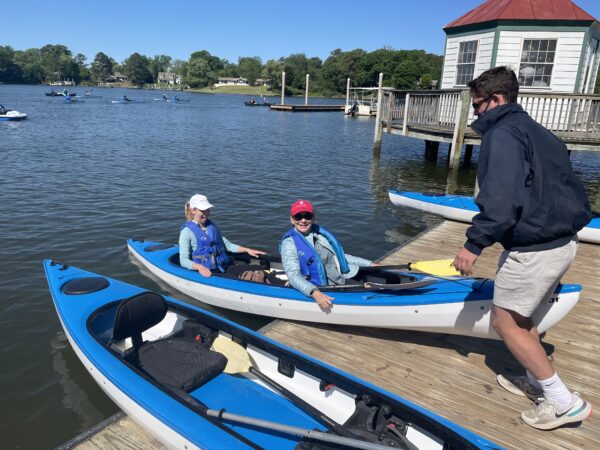 Other Activities and Dining at The Tides Inn
However, there are plenty of other activities for guests to enjoy. An 18 hole golf course, two restaurants, bay front pool and a visit to their local farm (beehives, cultivating mushrooms, and gorgeous wildflowers). Additionally, guests can take advantage of a full-service spa, fitness facility and visit nearby downtown Irvington, VA. Full of southern charm, Irvington is chocked full of cute restaurants, boutiques and a fantastic local winery.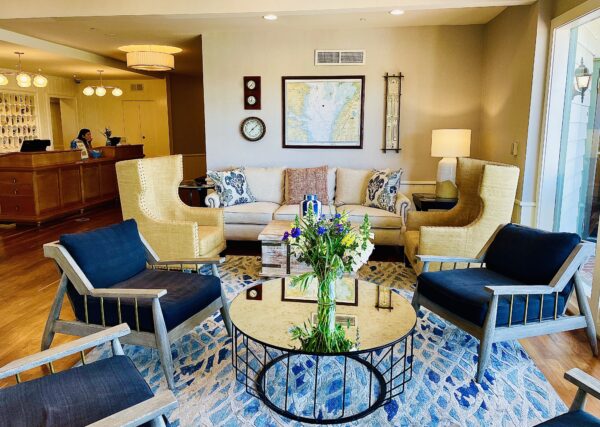 Did I mention the OYSTERS?  The Chesapeake Bay is well-known for them, and I could not eat enough. The hotel and surrounding area serve them up any way you can possibly imagine, but my personal favorite is on the half shell.  Dining at The Tides Inn is a true bay-to-table dining experience!
The hotel is dedicated to local sustainability and hired a resident ecologist who's leading the way in many exciting projects. Additionally, they grown their own mushrooms, cultivate honey, and tend to the beautiful gardens and wildflower fields (many of the flowers end up in the guest rooms!).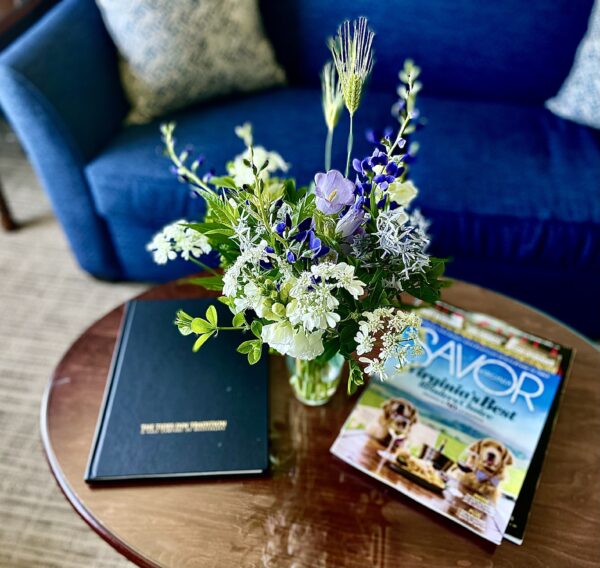 Preferred Amenities through Katherine Gould Travel
My firm has a preferred relationship with The Tides Inn, so I'm able to offer the following complimentary amenities to your reservation per room: Daily breakfast for two (up to $60.00 daily) and a one-time $100.00 hotel credit. I'd love to assist with your upcoming stay!